April 2016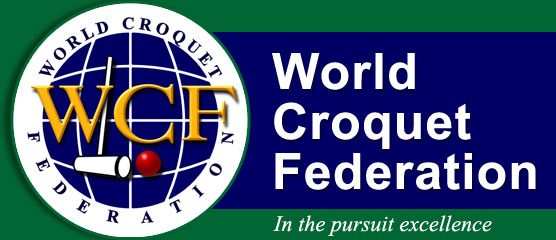 The World Croquet Championship travels to 
Palm Beach County this April
The World Croquet Federation (WCF) is bringing the World Croquet Championship to the Palm Beaches.  The Palm Beach County Sports Commission is partnering with the United States Croquet Association to host the World Croquet Championship at the National Croquet Center in West Palm Beach and PGA National Resort & Spa in Palm Beach Gardens, from April 16-24, 2016.  A total of 22 croquet courts will be utilized (17 courts at the National Croquet Center and 5 courts at PGA National Resort & Spa) to accommodate one of the most prestigious croquet events in the world.  
 
The World Croquet Championship features 80 of the best croquet players.  Over 20 different nations will be represented during the event, including the United States, US Virgin Islands, England, Canada, Australia, South Africa, New Zealand, Japan, China, Ireland, Switzerland, Germany, Sweden, Czech Republic, Austria, Spain, Scotland, Egypt, and Bermuda. Depending on the WCF world rankings, each nation will send between 2 and 8 players to compete in the World Championship. Each participating nation creates a selection committee to determine which athletes will compete.
Men and women of all ages (juniors, adult, and seniors) will pursue a world title.  Croquet distinguishes itself from other sports, considering it's the only sport where men and women compete equally in its' respective World Championship.  The tournament format places players in blocks of 10. Athletes compete against others in their block for the first 5 days, which determines seeds for a single elimination format. The final 4 days of the event features match play competition in a single elimination format.  Every athlete is guaranteed to play at least 9 games.   Athletes who are eliminated in match play will enter a consolation tournament. 
This event will allow the international croquet community to "Discover the Palm Beaches".  The World Croquet Federation has been promoting its World Championship to croquet clubs and organizations across the globe.  The marketing effort has reached 29 nations across 5 continents.  The influx of croquet enthusiasts will create a boost in hotel occupancy and economic impact.   
The World Croquet Championship was established in 1989.  In 2015, this event was held in Adelaide, Australia.  Other recent hosts include London, England, Hurlingham, England, Fontenay-le-Compte, France, and Christchurch, New Zealand. The 2016 rendition of this prestigious event will represent only the third time the United States has been the host.  Palm Beach County was its home in 2009 and Newport, Rhode Island was its home in 1992.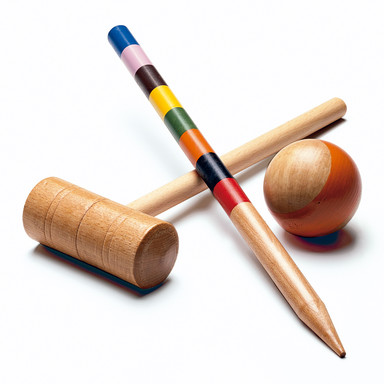 ---
Major League Lacrosse Launches its Third
Season in Palm Beach County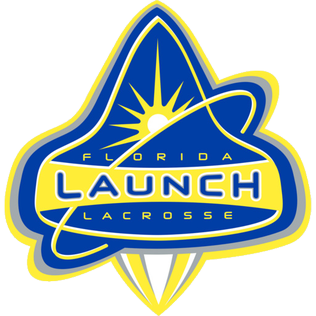 Major League Lacrosse (MLL), the premier outdoor lacrosse league in the world, will embark on its third season in Palm Beach County.  The Florida Launch, which is Florida's only MLL team, will play all of its seven home games at FAU Stadium in Boca Raton.  
The Launch begins the upcoming season at FAU Stadium on Saturday, April 23 at 7 PM and will play host to the Ohio Machine looking to break the 2-2 tied series in 2016.  After opening the season at home, Florida goes on the road for Week 2, playing the Chesapeake Bayhawks on Friday, April 29. The team looks to avenge its two losses to the Bayhawks from last season. The Launch goes back home on Saturday, May 7, to welcome defending champions New York to Boca in Week 3. The Launch and 2015 MLL Champions split the 2015 series.
Florida heads back on the road on May 14 in Week 4 to face a Charlotte Hounds team that boasted the second best penalty kill record in the league in 2015. Upon its return home for Week 5, the Launch welcome MLL's newest expansion team, the Atlanta Blaze, to FAU Stadium for the first time on Saturday, May 21.
Coming out of a bye week, the Launch goes on the road to Ohio on Saturday, June 4, before returning home for its first 2016 back-to-back home series. The Launch faces off against Denver and Charlotte on June 11 and June 18, respectively, before another bye week in Week 10.
Following the Fourth of July game, the team takes a break for the 2016 MLL All-Star game on July 9 before heading into the 2016 season final stretch. Late season matchups at New York on July 14, at home against Chesapeake on July 16 and the team's first trip to Atlanta on July 23 could impact the Launch's playoff aspirations.

The 2016 season concludes with two marquee matchups for the Launch. For a second consecutive season, the Launch finishes its 2016 home tenure against the Rochester Rattlers on Saturday, July 30. The Launch looks to replicate its 2015 season finale where it took down the eventual MLL Championship runners up in a decisive 18-11 victory. The Launch heads to Boston on Saturday, August 6, for the 2016 season closer with the Cannons where both teams will likely be hoping to be in solid shape in preparation for a playoff run. For more information about the Florida Launch visit floridalaunchlacrosse.com.
---
Showstoppers Dances Its way Into
Palm Beach County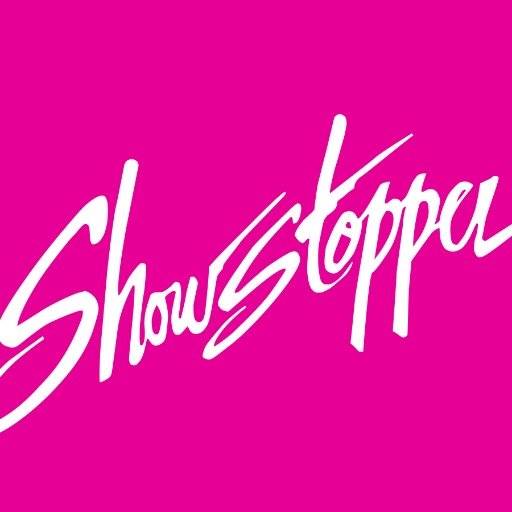 One of the largest dance organizations in the country, Showstoppers, will bring a competition to the Palm Beach County Convention Center.  This dance event will be held from April 22-24, 2016 and is expected to attract over 500 participants from across Florida and the southeast region.   
The competition features both boys and girls competing in a variety of age groups (5 to 18).   Dancers will compete in team and individual divisions. Competitions for a variety of dance disciplines will be offered, such as hip hop, musical theatre, jazz, tap, ballet, pointe, lyrical, song & dance, acrobatic dance, baton, clogging, character routine, folkloric, open, and contemporary.
Showstoppers own a 38 year history  and the organization generates 65 events per year.  Showstoppers' event at the Palm Beach County Convention will represent its debut in the Palm Beaches.  
In addition to the thrilling performances, Showstoppers will bring a boost to Palm Beach County's economy.  The traveling participants will help increase visitor spending and boost the local hospitality community.  For more information, visit goshowstopper.com.
---
Palm Beach County To Host
Florida High School State Championships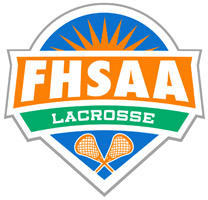 The Florida High School Athletic Association (FHSAA) will partner with the Palm Beach County Sports Commission (PBCSC) and Jupiter Community High School to hold the Florida High School Lacrosse State Championships at Velocity Community Credit Union Stadium on the campus of Jupiter High School from April 29-30, 2016.    
Each spring, approximately 175 senior high schools across Florida compete in the FHSAA Boys and Girls Lacrosse Series (Districts, State Play-ins, and State Championships) for the right to be proclaimed FHSAA State Champions. Four (4) boy's teams and four (4) girl's teams will qualify for the state championships by making it through Districts, and then three (3) additional rounds of "play-in games."  
In 2016, the FHSAA Lacrosse State Championships will consist of four (4) semi-final games on Friday, April 29 which include 2 games in the girls' division and 2 games in the boys' division.  On Saturday, April 30, this event will feature its championship games for both genders. Bright House Sports Network will be broadcasting the championship games.
Palm Beach County will attract the best of Florida's high school lacrosse teams and athletes in addition to thousands of lacrosse enthusiasts.  In addition to crowning state champions for the first time in the Palm Beaches, the FHSAA Lacrosse State Championships will provide a substantial economic and tourism impact.
Each year the FHSAA sponsors over 3,600 post-season championship contests through which 141 teams and 294 individuals are determined and crowned state champions in 32 qualifying sports (16 boys and 16 girls). Over 2,000 student athletes annually gain the experience of winning a state championship. Through participation in these athletic programs, nearly 800,000 students annually are extended opportunities to receive lessons in the Association's core values: leadership, sportsmanship and citizenship.
 "The Palm Beach County Sports Commission has ample experience hosting large-scale events and have always displayed professionalism while running successful events as a host," said FHSAA Executive Director Dr. Roger Dearing. "The student-athletes competing in this event will enjoy the experience thanks to the dedication of the staff along with the administration and volunteers from Jupiter High School."
"The Florida High School Athletic Association Lacrosse State Championships debut in Palm Beach County will be a momentous occasion for our destination, said Palm Beach County Sports Commission Executive Director George Linley.  "We are excited and honored to partner with our friends at Jupiter Community High School to host this event at Velocity Community Credit Union Stadium, which offers one of the premier stadium environments in the Palm Beaches.   Lacrosse is the fastest growing sport in Florida from a participation perspective. Hosting the FHSAA Lacrosse State Championships will transform the Palm Beaches into the pinnacle of high school lacrosse and become a catalyst to bring more FHSAA State Championships to our community."
---
Amateur tennis players from across
the globe to visit Delray Beach

The Delray Beach International Tennis Federation (ITF) Championships will take place at the Delray Beach Tennis Center and the Delray Swim & Tennis Club from April 30-May 7, 2015.  This international tennis tournament consists of both boys and girls divisions in the 18 and under age group.   The main singles draw consists of 64 boys and 64 girls, while a separate qualifying draw hosts another 64 boys and 64 girls. These 256 players will compete in a doubles draw of 64 teams per gender.  Athletes will travel from more than 20 different nations to play in this prestigious week-long event.  
The event is produced by Player's International Management, which conducts 8 amateur tennis tournaments in Palm Beach County throughout the year.  These events attract thousands of visitors to the Palm Beaches while filing thousands of hotel rooms.   Tennis is a major contributor for sports tourism in the Palm Beaches. 


Connect With Us!