April 2019


Spartan Race To Make Its Debut In The Palm Beaches 
The Palm Beach County Sports Commission is partnering with Spartan Race, Inc. to host the inaugural Spartan Palm Beach Sprint Weekend, on April 27-28, 2019 at Burt Aaronson South County Regional Park. The Palm Beach County Sports Commission and Palm Beach Parks & Recreation submitted a successful bid to bring Spartan Sprint Race to The Palm Beaches. The inaugural Spartan Palm Beach Sprint Weekend will feature two days of Spartan's signature "Sprint" style race. Over 8,000 participants from across the United States are expected to participate in this race.
The Sprint is the shortest distance race Spartan offers, but it's a favorite amongst both new and returning racers, as it's the perfect distance for those looking to start their Spartan journey. The Sprint also allows returning racers a manageable distance to see how far they can push themselves. Delivering approximately 25 obstacles of 3+ miles, racers will never run the same race twice. Obstacles will include – fire jump, tall walls, monkey bars, rope climb and much more.
"We are excited to be bringing Spartan to The Palm Beaches," said Cherie Bortnick, Spartan's Director of Business Development, Destinations. "This venue is unique in that it will offer participants the opportunity to test themselves on challenging terrain, as well as see some amazing scenic views, and it offers a place to relax after as the beach is only minutes away."
Racers have the option to enter one of three different divisions. For the most competitive racers, there is the Elite division, which is held in the early morning. Racers can also compete by age group (14-17, 18-24, 25-29, 30-39, 40-49, or 50+), or they can simply enter the open division , which is a favorite for recreational and novice participants. Spartan events even offer races for children ages 4 to 13 years old, where they are put to the test against age-appropriate obstacles and race distances. 
Palm Beach County Sports Commission President and Parks and Recreation Director, Eric Call added, "We are very excited about the opportunity to host this prestigious event at Burt Aaronson South County Regional Park."  "With our champion level cross country course and vast amount of open space, this park has the capability of serving thousands of participants in this grueling test of strength and stamina."
Burt Aaronson South County Regional has almost 900 acres of recreation space and is in northwest Boca Raton. This venue is part of Palm Beach County's award-winning park and recreation system and is one of the most comprehensive leisure destinations in the State!

The Spartan Palm Beach Sprint Weekend will create enormous tourism and economic benefits for The Palm Beaches. The arrival of traveling participants will create more than $2.5 million of economic impact while filling thousands of hotel rooms. 
"We are proud to host Palm Beach County's inaugural Spartan Race in 2019, stated Palm Beach County Sports Commission Executive Director, George Linley.  Spartan is the world's prominent organization that promotes obstacle course racing and endurance sports.   Spartan's participants have incredible brand loyalty and travel from all corners of the globe to experience these races.  Our Sports Commission is confident that the Spartan Palm Beach Sprint Weekend will offer an unbeatable experience, from the competition viewpoint and destination qualities."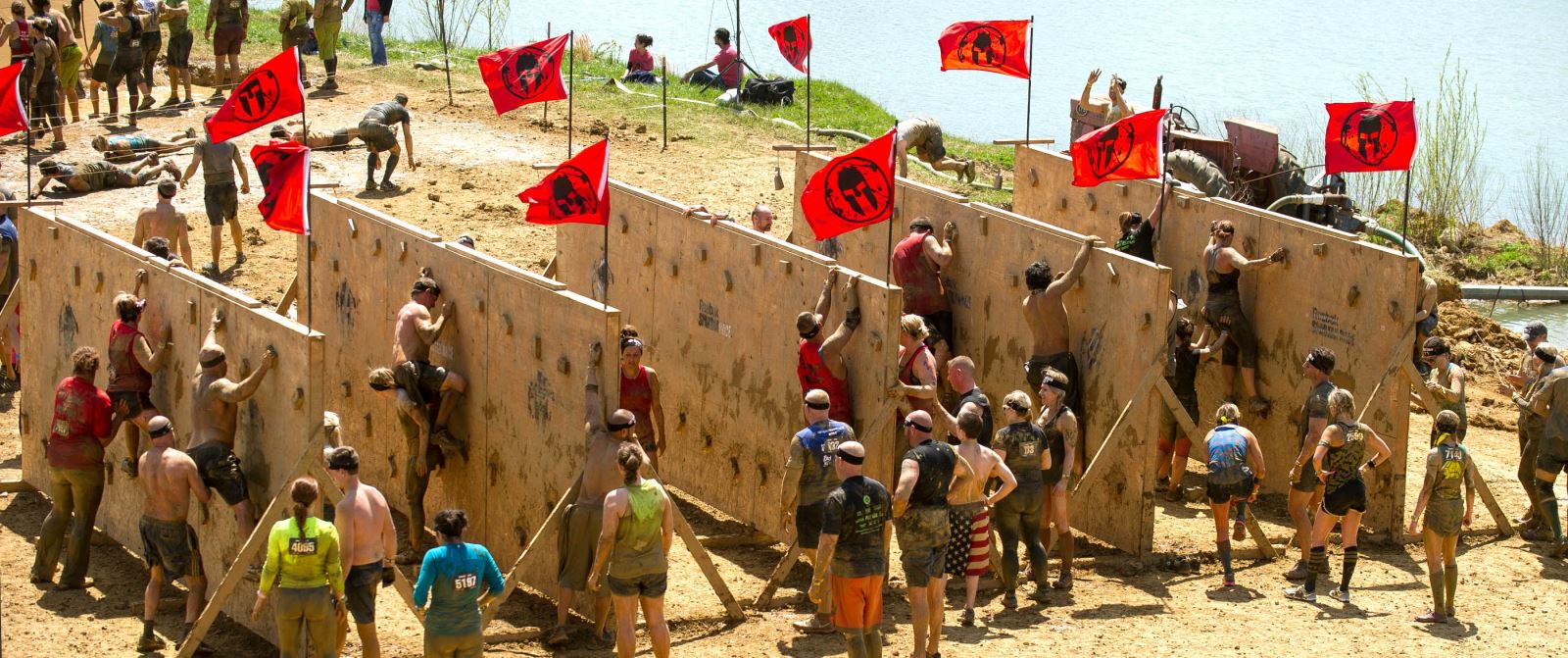 ---

Angels 4 Autism Hits A Grand Slam 
Angels 4 Autism Across the USSSA is a series of girls' fastpitch softball tournaments located in over 30 states with an expected participation of over 75,000 players, fans, coaches, parents, umpires and representatives from the Autism community.  The United States Specialty Sports Association (USSSA) has committed to expanding Autism Awareness through the sport and partnered with the Palm Beach County Sports Commission in 2019. 
The Angels 4 Autism Series took place in The Palm Beaches on April 6-7. This girls fastpitch softball tournament attracted over 90 teams, featuring over 1,300 athletes, from across Florida and the southeast region. The event sites included Lake Lytal Park, Okeeheelee Park, John Prince Park, Lake Charleston Park, and Seminole Palms Park, utilizing more than 20 softball diamonds. Angels 4 Autism consists of five (5) age divisions, ranging from 8U up to 18U. Teams played a minimum of 4 games. Palm Beach County was one (1) of only two (2) Angles 4 Autism tournaments taking place in Florida. A total of45 tournaments will take place in 2019.
The USSSA continues to support those children, adults, and families who live with and struggle with Autism every day. This event not only raises awareness and funds for local autism agencies, but players with autism can showcase their skills. Angels 4 Autism creates sports tourism for Palm Beach County while inspiring residences to reach out into their communities and invite children with autism to attend this event and experience sports.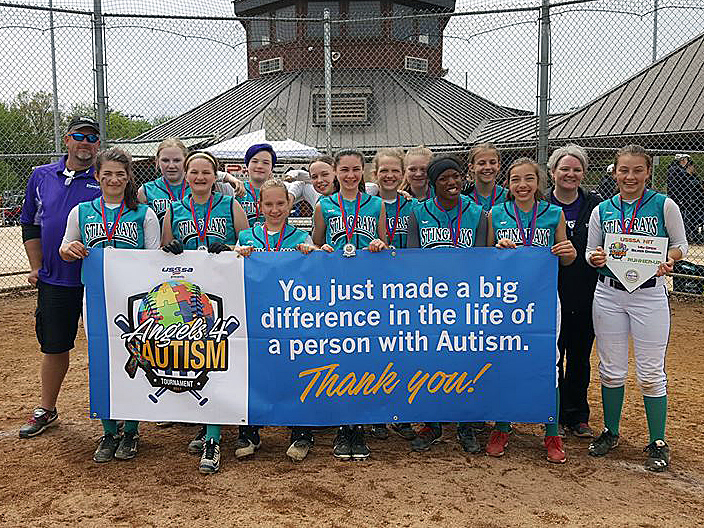 ---

1oth Annual Land Rover Palm Beach International Gay Polo Tournament Returns To The International Polo Club
The 10th Annual Land Rover Palm Beach International Gay Polo Tournament Presented by RSM US, took place April 4-7, 2019. The weekend festivities were once again being hosted at the International Polo Club Palm Beach, one of the world's premier polo venues. The International Gay Polo Tournament brought the best GPL players and avid spectators together to enjoy grand horse-play with an amazing time. 
This year, GPL celebrated its 10th anniversary of this one of a kind polo event.  As GPL is a platform for human rights, the party on Friday, April 5, was a fundraiser for SAGE, the nation's oldest and largest organization dedicated to serving and advocating for lesbian, gay, bisexual, and transgender (LGBT) elder adults.
The tournament attracted over 4,000 participants and spectators nationally competing in men's polo; making it one of the most action packed polo events of the season, from the kick-off party on Thursday, to the brunch and after-ceremony party on Sunday. 
The International Gay Polo Tournament returned to the International Polo Club Palm Beach for an exciting four days of over the top action and excitement. This "sport of kings" event is always a memorable happening.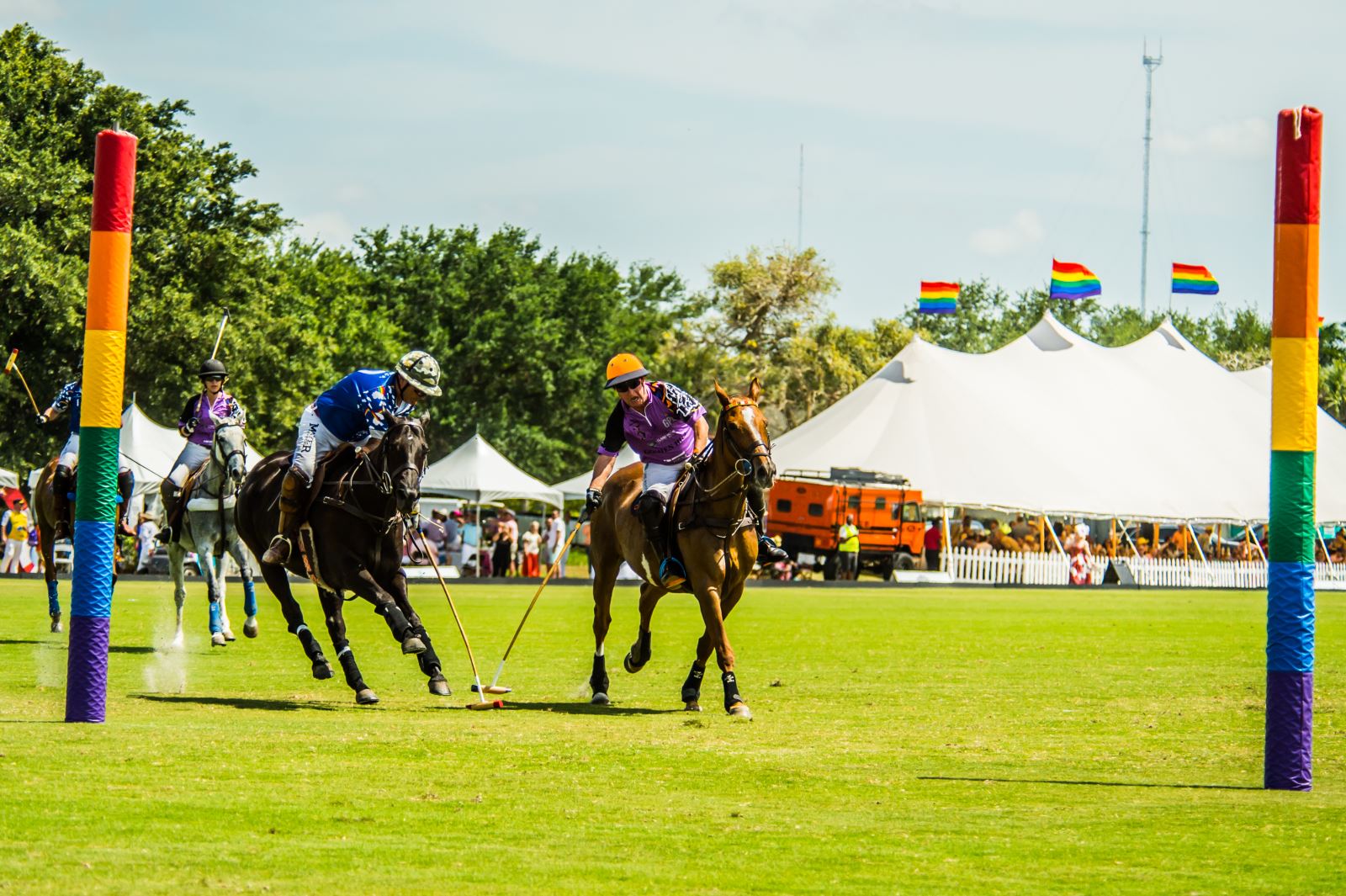 ---

National Association of Black Scuba Divers
Explore The Palm Beaches
The National Association of Black Scuba Divers (NABS) founding club hosted its 60th Spring Dive at Phil Foster Park and Blue Heron Bridge in Riviera Beach, FL on Saturday, March 23, 2019. The trip plan included a dive at the Blue Heron Bridge and four additional boat dives. The Blue Heron Bridge area is internationally recognized by scientists, scuba divers, underwater photographers, and snorkelers for its abundance of unique marine life. Squid, octopus, spotted rays, and starfish are regularly seen.  It features a snorkel trail made of limestone boulders and prefabricated reef modules spans a two-acre area in 6 to 10 feet of water. Over 600 tons of rock were used to build this artificial reef!
The National Association of Black Scuba Divers Organization (NABS) was founded in January 1991 and has been a catalyst for promoting scuba diving throughout the African-American community.  Membership is open to anyone regardless of race, sex, religion, color, ethnic origin, age, or handicap.  NABS was formed as a non-profit organization for the following purposes:
   
•To promote scuba diving, water sports skills, and environmental awareness and conservation.
•To help develop educational programs that will stimulate interest and knowledge in the sport of scuba diving.
•To sponsor an annual NABS convention.
•To serve as a clearinghouse for scuba safety, training, and technical information.
The Riviera Beach CRA used the Clean & Safe Ambassador's parking lot for overflow parking and shuttled guests with the NABSD between Phil Foster Park and ambassador parking lot. There was a VIP reception that took place Friday, March 22, 2019 @ 6:30 pm at the Riviera Beach Marina Event Center.
"I was so very happy when Mrs. Debrah McCullon, City of Riviera Beach, FL initially asked me as a Board Member of the Palm Beach County Sports Commission to assist her to bring NABS to our City to showcase the #1 Dive location in the USA "said Malachi Knowles. "Indeed, we are anxious to expose our youth to as many non-traditional sports as possible"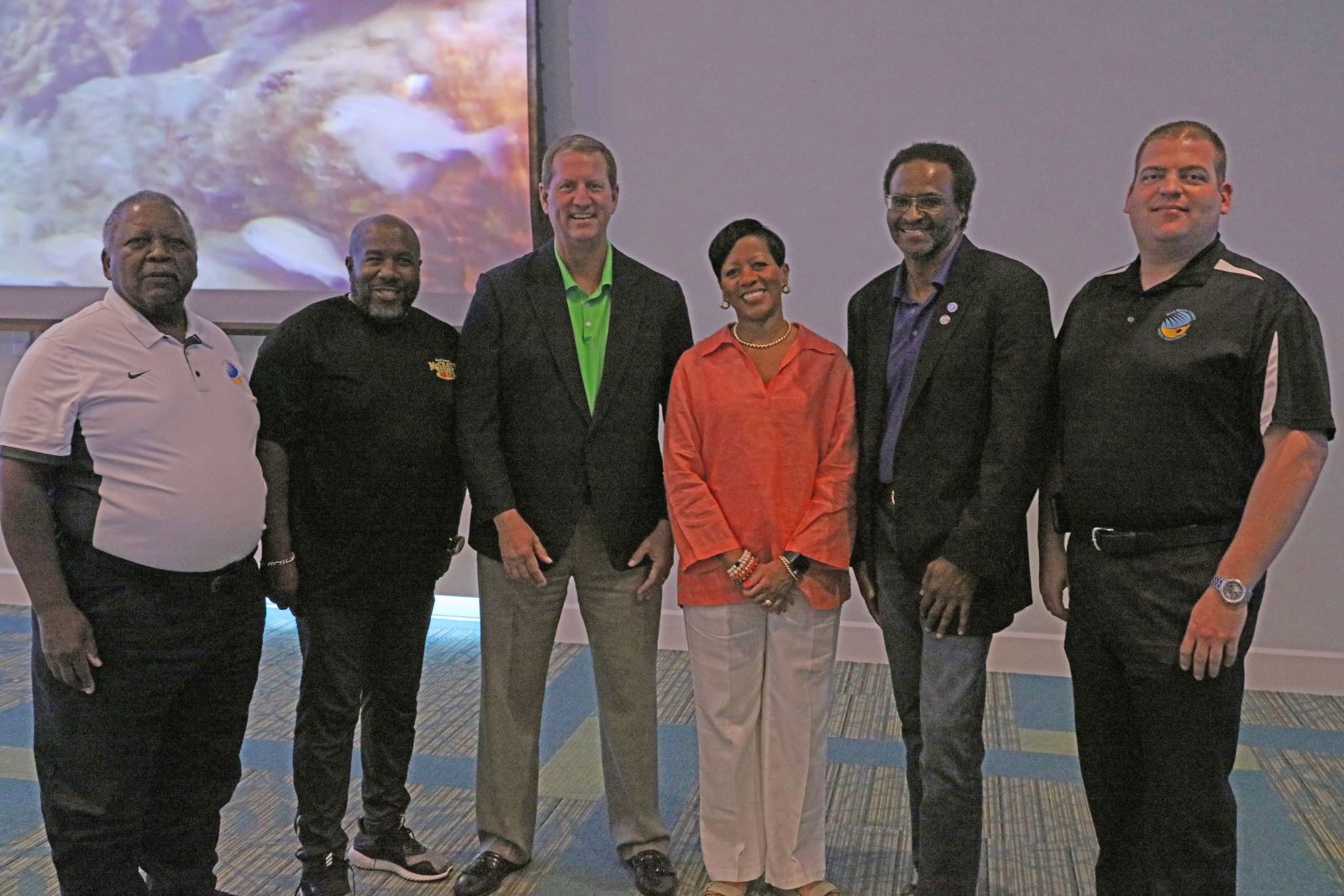 ---

Delray Beach ITF Returns To The Delray Beach Tennis Center
The 9th annual Delray Beach ITF will be held April 27 – May 4, 2019 at the Delray Beach Tennis Center and the Delray Swim & Tennis Club.  This tournament helps young players develop their skills and encourages them to take part in more tennis tournaments and competitions. The tournament, which is sanctioned by the International Tennis Federation, will attract nearly 300 players competing in doubles and singles competition. The international athletes and their families will generate a surge of hotel revenue and visitor spending for the local economy.  
The event is organized by Players International Management (PIM), host to the YellowTennisBall.com series with over 35 USTA and ITF state, national and international amateur events.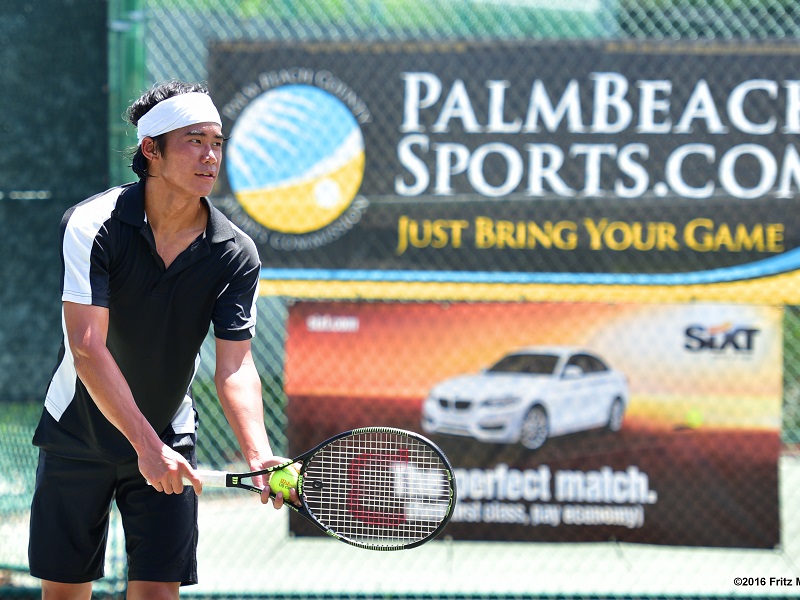 ---

The International Polo Club to host the 115th
US Open Polo Championship
The International Polo Club Palm Beach is the premier polo destination in the world, hosting the largest field of high-goal teams and the most renowned polo tournaments in the United States, which includes the US Open Polo Championship.  Considered to be the most prestigious polo tournament in the United States, the U.S. Open is the apex of the high-goal tournaments held during the Florida high-goal winter polo season that attracts fans and polo enthusiasts from across the United States and around the world.
The US Open Polo Championship dates back to 1904, where it was first played at Meadowbrook Polo Club in Old Westbury, NY.  In 2004, marking one hundred years since the tournament's inception, the U.S. Open relocated to the International Polo Club Palm Beach, where it has been held ever since. The 2019 polo season culminates with the 115th US Open Polo Championship, offering the most admired trophy presented in the sport.  The tournament takes place over 4 weeks in April. Starting in 2019, the US Open Polo Championship will belong to the "Gauntlet of Polo".  This series of polo tournaments awards $1 millon to a any team who consecutively sweeps three prestigous tournaments (C.V. Whitney Cup, the USPA Gold Cup®, and the U.S. Open Polo Championship), which all take place at the International Polo Club.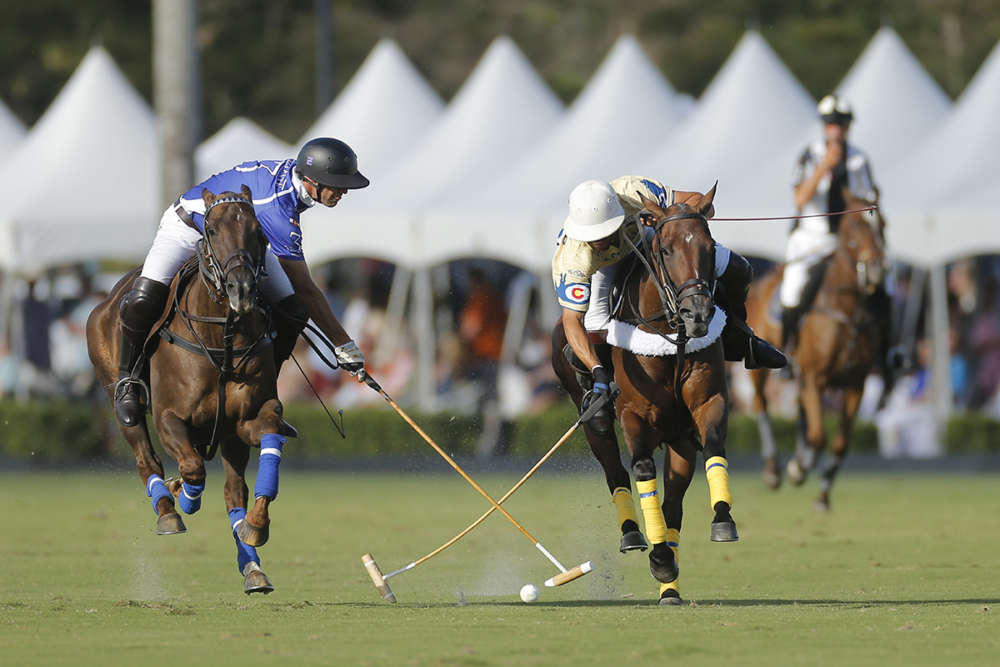 Valiente's Facundo Pieres and Magoo Laprida of Colorado in the 2018 C.V. Whitney Cup Final. ©David Lominska
---
The 2019 Palm Beach County Sports Hall of Fame Award Celebration took place March 25 at the Palm Beach County Convention Center.  FAU's Head Baseball Coach, John McCormack, along with  six other Palm Beach County sports icons were inducted into our prestigious HOF. Check out local news coverage provided by ESPN West Palm.

---
Palm Beach County is the Spring Training Baseball Capital of Florida.   The Major League Baseball (MLB) Spring Training Season concluded in March and created an enormous tourism impact for The Palm Beaches while providing excitement and entertainment for both tourists and residences. 
The Palm Beach County Sports Commission partnered with the Florida Sports Foundation to host the 59th Governor's Baseball Dinner in The Palm Beaches, which celebrated the opening of the 2019 MLB Spring Training Season. Spring training baseball has a rich history in Palm Beach County, which was on display during this event. Palm Beach County's leading position as a Spring Training destination, through FITTEAM Ballpark of the Palm Beaches and Roger Dean Chevrolet Stadium, was demonstrated during the Governor's Baseball Dinner.   
Please view the video below, which spotlights the 59th Governor's Baseball Dinner!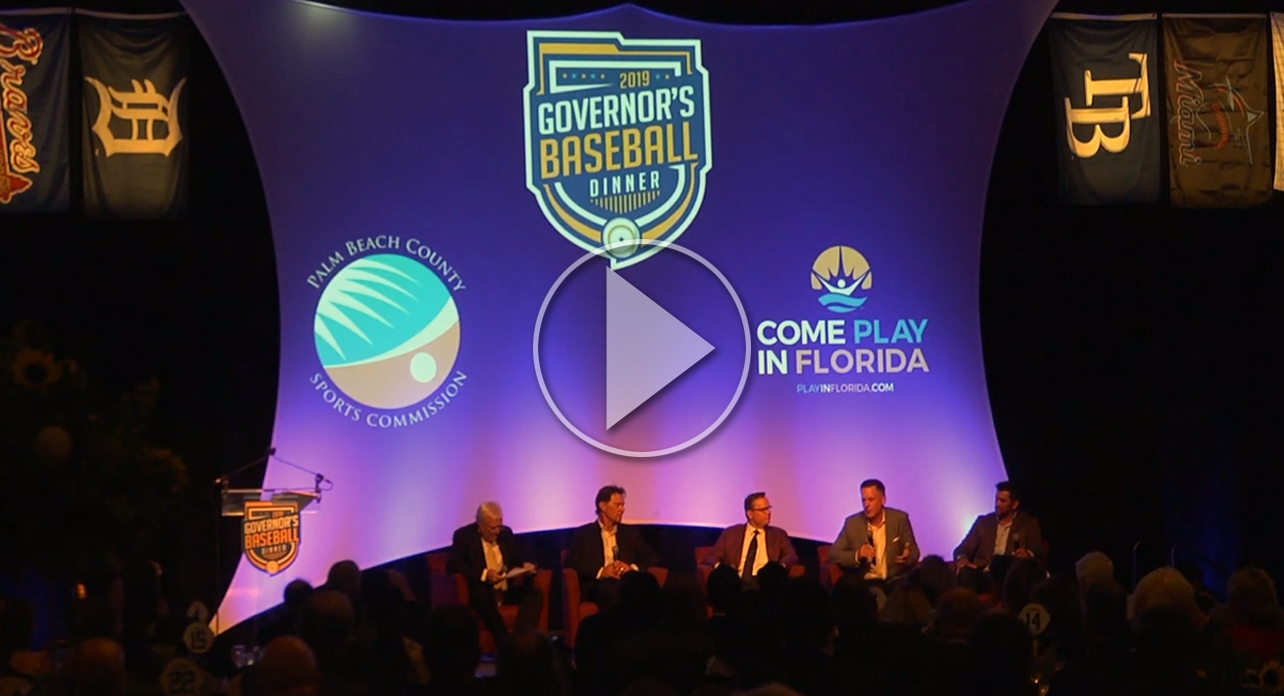 ---

Connect With Us!