February 2016
The Honda Classic Tees Off In Palm Beach County
The 2016 Honda Classic will be in full swing on Monday, February 22nd - 28th as the field of 144 PGA TOUR professionals takes to the links at PGA National Resort & Spa to compete for a total purse of $6.1 million. This tournament marks the tenth consecutive year The Honda Classic will be contested on PGA National Resort & Spa's Champion Course, and the 14th consecutive year it has called Palm Beach County home. The opening tournament round tees off at 7:00am on Thursday, February 25th.  Weekend action begins at 9:00am on Saturday, February 27th and Sunday, February 28th.  
The Honda Classic has compiled one of the best fields of pro golfers outside of the four golf majors in the world. Last year, the tournament featured tour professionals, such as Phil Mickelson, Rickie Fowler, Brooks Koepka, Luke Donald, Justin Rose, Zach Johnson, Lee Westwood, Sergio Garcia, Rory McIlroy, and defending champion, Padraig Harrington.
The Honda Classic is one of Palm Beach County's marquee sporting events and in 2015, the tournament attracted over 165,000 spectators between Monday's Miami Dolphins Pro-Am and a dramatic finish that saw Padraig Harrington prevail.  
"I think the word continues to spread around the PGA TOUR that this is a special event that kicks off the Florida swing," Honda Classic Executive Director Kenneth R. Kennerly said. "Each year more players are deciding to come and be a part of it."

"We have always aimed to grow an event that could raise millions of dollars for our community and continue to make us all proud," Kennerly said. "We are going into year 10 now and this community has really embraced us and put a stamp of approval on it.
The Honda Classic makes a major impact regionally, nationally, and internationally as  the tournament provides PGA TOUR excitement to incoming visitors and Palm Beach County residents alike as well as providing a major boost to the local economy.  Fans, media, sponsors, and the players generated over 7,000 hotel room nights in addition to more than $40 million of economic impact in 2015. Palm Beach County is showcased world-wide as The Honda Classic is televised live on Golf Channel and NBC and is internationally distributed to 270 countries, with a potential reach that exceeds 800 million households, and the economic benefits are expected to rise in 2016. 
The Champion Course at PGA National is a major reason why The Honda Classic has blossomed into one of the elite events on the PGA TOUR. The course has become known as one of the most challenging layouts in tournament golf. The Bear Trap, comprised of Holes 15-17, is considered one of the toughest stretches of golf on the PGA TOUR.  PGA National has helped build Palm Beach County's storied golf reputation.  In addition to The Honda Classic, PGA National has hosted some of golf's most defining moments, including the 1983 Ryder Cup and the 1987 PGA Championship.  "We feel like we have the best venue on the PGA TOUR," Kennerly said.
Make sure you visit The Honda Classic, one of the greatest spectacles in sports for Palm Beach County. In addition to featuring the best PGA TOUR stars competing, The Honda Classic features a week-long schedule of events and activities, including two pro-am tournaments, golf clinics, practice rounds, children's activities, an "after play" concert series, and two fireworks shows.  For additional event information, ticket packages and commitment list of PGA TOUR professionals competing this year, please visit www.thehondaclassic.com.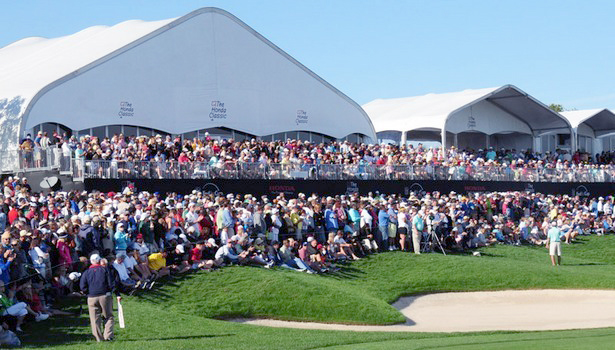 ---

The Allianz Championship Hosts The Legends Of Golf 
With over 160 prestigious private and public golf courses paired with its year-round tropical climate, Palm Beach County is acclaimed as Florida's Golf Capital®. The string of events in the coming weeks will attest to that with the return of PGA Champions TOUR. 
The Allianz Championship, the first full-field PGA Champions Tour event of the season, will tee-off with a celebrated roster of golf legends at the Old Course at Broken Sound Club in Boca Raton for the tenth consecutive year from February 1-7, 2016. Tournament week is jam-packed with interactive "events within the event" before and during championship play with opportunities for "up close and personal" interaction with pros for golf fans of all ages.
As the first in the early-season Florida swing, tournament play will include 2015 defending champion, Paul Goydos and golf legends such as Tom Lehman, Bernard Langer, Corey Pavin, Nick Price, Colin Montgomerie, Mark O'Meara, Tom Kite, and Ben Crenshaw, all vying for the winner's share of a $1.8 million purse. The total field consists of 78 Champions Tour golfers, competing in 54-hole stroke play.  
In addition to three days of championship play, the Allianz Championship features a Women's Day event, "Look Good, Feel Good, Play Good" which showcases women's golf fashion, provides exercises to play better golf and a Clinic & Pro-Am with LGPA legend and eight-time "Player of the Year" Annika Sorenstam; two days of Executive Pro-Am play pairing participants with PGA pros; and the Family Day. 
In 2015, the Allianz Championship delivered $15 million in economic impact to the community, drew nearly 70,000 spectators, was viewed by 3.4 million people with all three championship rounds televised live by the Golf Channel, and raised $300,000 for the Boca Raton Champions Golf Charities which spreads the monies to the Boca Raton Regional Hospital and many other South Florida charities.
Tournament play at the Allianz Championship will tee off at 10AM during the opening round (February 5) and the second round (February 6), with the final round (February 7) beginning at 9am.  General admission is only $20 and free for children 17 and younger.  

For more tournament information, call 561-241-GOLF (4653 or visit www.allianzchampionship.com. 
---

Palm Beach County Is A Hotbed For Soccer Tournaments In 2016
Soccer will be prevalent in the Palm Beaches throughout the year.  January not only brought in the New Year, but also two marquee soccer events.  These events featured the best of amateur and professional soccer.    The American Youth Soccer Association (AYSO) Florida State took place at Village Park in Wellington.  This is one of the largest amateur soccer tournaments that occurs in Florida on an annual basis.  This boys' and girls' tournament took place on January 15-18, 2016 and attracted more than 100 teams competing in divisions ranging from 9 & under to 19 & under.  While the AYSO Florida State Games were taking place, Palm Beach County was also home to the Florida Cup on January 17th. The Florida Cup was staged at FAU Stadium in Boca Raton and featured two (2) International soccer games between four (4) professional soccer clubs (Corinthians Paulista, Atletico Mineiro, Independiente Santa Fe and Fort Lauderdale Strikers).   The two-games attracted more than 10,000 soccer fans from across the region.  
This Spring, Palm Beach County will host a very special soccer event.  The Palm Beach County Sports Commission in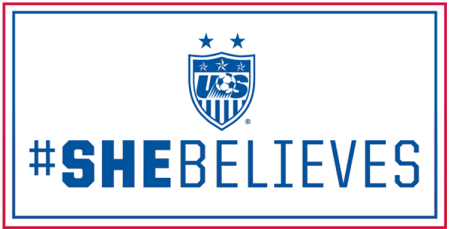 partnership with the U.S. Soccer Federation will host the inaugural SheBelieves Cup at FAU Stadium, located on the campus of Florida Atlantic University, on March 9, 2016. This elite international soccer event features four of the top five ranked women's national teams in the world as England, France and Germany join the United States to compete in the Palm Beaches.  This doubleheader will kick off with France vs. England at 5p.m., which will be followed by the United States vs. Germany at 7:30pm.  The match between the USA and Germany carries a significant storyline.   The meeting at FAU Stadium between these nations will be the first since the epic 2015 Women's World Cup semifinal, a 2-0 victory for USA. In addition to world class soccer, Palm Beach County will receive significant economic benefits from hosting this inaugural international soccer tournament. The game will attract soccer enthusiasts from across the region and globe.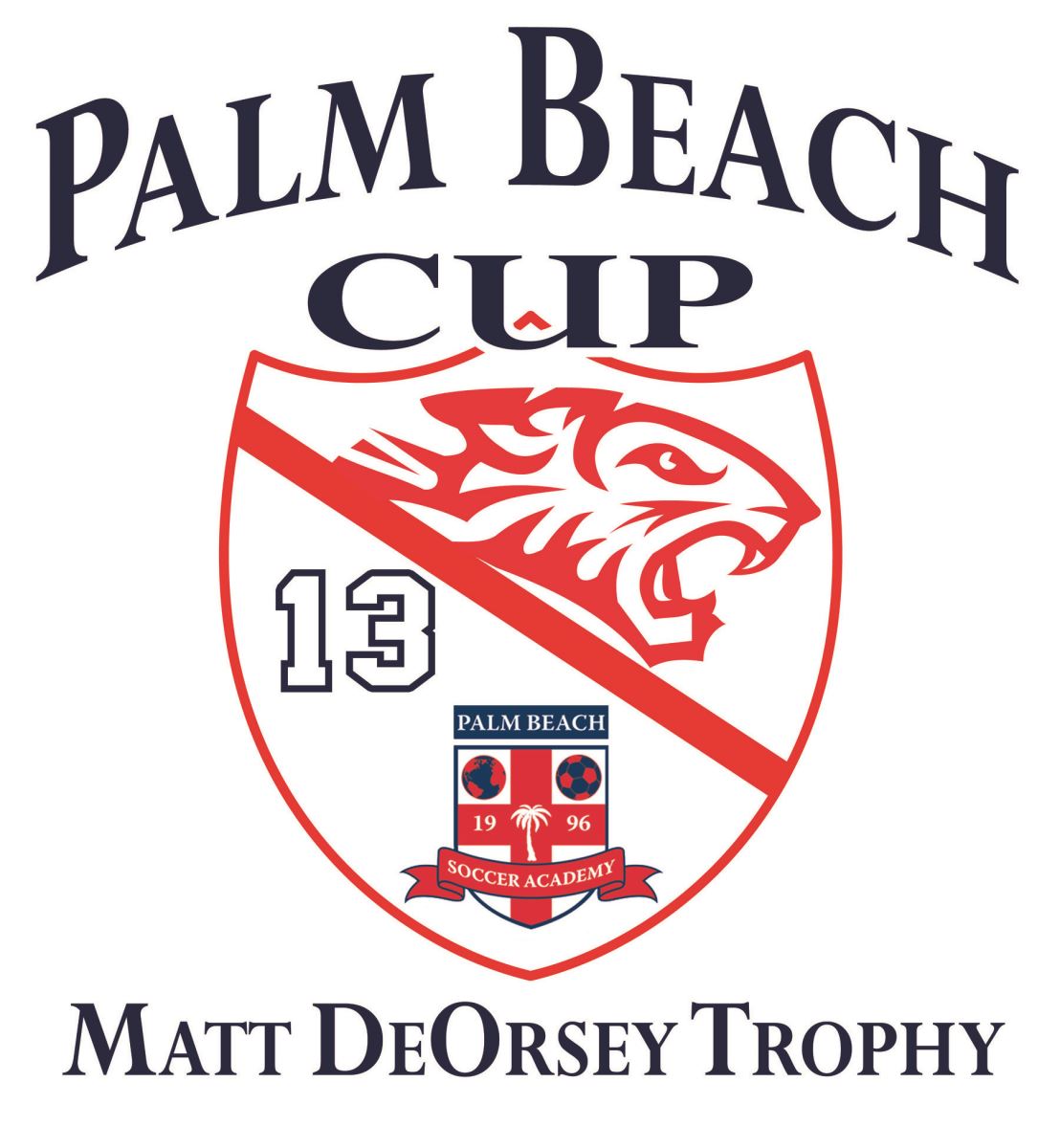 Mother's Day weekend will bring a massive youth soccer event to the Palm Beaches.  The Palm Beach Cup, a Florida Youth Soccer Association (FYSA) sanctioned soccer tournament for boys and girls, will draw over 150 teams from across the southeast region.  Several venues across the county will be used to accommodate the influx of teams. This event will create a significant rise in hotel occupancy and economic impact.
In addition to the AYSO Florida State Games, Palm Beach County will be home to the AYSO National Games this summer.   AYSO Section 14 will partner with the Palm Beach County Sports Commission to host the National Games at the International Polo Club in Wellington, from July 3-10, 2016.  AYSO invites over 200 soccer teams, consisting of more than 4,000 athletes, to participate in the National Games, making this one of the most renowned soccer events in the United States.   Both boys and girls will compete in a wide array of age groups that range from 9u to 19u.   This event will generate over 10,000 hotel room nights and more than $7 million in direct visitor spending for Palm Beach County, which will significantly impact hotel occupancy levels, bed tax revenues, and economic impact during the month of July.  
Palm Beach County has developed into a hotbed for soccer.  The sport will bring thousands of athletes from across the nation and globe to the Palm Beaches in 2016, creating substantial economic benefits for the local community.  

---
Delray Beach Open To Feature Some Of The World's Best Tennis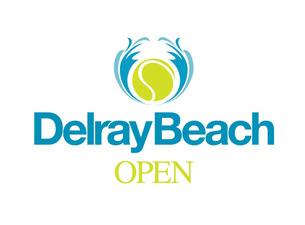 The Delray Beach Open brings world class tennis back to the Palm Beaches this month at the Delray Beach Tennis Center.  The Delray Beach Open is a professional men's tournament, with the only combined ATP World Tour & Champions Tour event that exists on the globe. The ATP World Tour event, one of only 10 in the United States, will take place from February 12 - 21 and consists of a competitive, single-elimination singles and doubles event, featuring many of the top-ranked men's professionals in the world.   The main draw consists of 32 world class tennis players.
Prior to the ATP World Tour Event, the Delray Beach Tennis Center will host the only ATP Champions Tour event in the United States for the sixth consecutive year on February 12-14.  This is the only ATP Champions Tour sanctioned event in the United States and consists of players that have been ranked World No. 1, a Grand Slam singles finalist, or a singles player in a victorious Davis Cup team (plus one-two Wildcards). Past participants have included stars such as Andy Roddick, Andre Agassi, Mardy Fish, Jimmy Connors, and James Blake.  
The Delray Beach Open is seen nationally and internationally in over 150 countries with a potential reach of 128.2 million homes.  Between 50,000 - 60,000 spectators are expected to visit the Delray Beach Tennis Center over the course of this event.   
All events and ticket promotions can be found at YellowTennisBall.com, or call 561-330-6000.   Don't miss the great action and secure your tickets today! 
---
7th Annual International Gay Polo Tournament
Discover The Palm Beaches and Palm Beach County Sports Commission have teamed up to fill the role as the first-ever presenting sponsors at the 7th Annual International Gay Polo Tournament.
Discover the Palm Beaches is a longstanding supporter of the Gay Polo League and its yearly International Gay Polo Tournament. Palm Beach County Sports Commission is new to the event. The GPL is proud to partner with these organizations this year.
Discover the Palm Beaches is Palm Beach County's travel planning resource for domestic and international visitors. As the official destination marketing organization charged with promoting Palm Beach County as a leisure travel and meetings destination, Discover The Palm Beaches plans and executes initiatives in a broad range of areas, including sales, marketing, research, visitor services and industry relations. Their goal is to deliver the right message through the right medium to the right audience at the right time in order to increase visitation and economic impact in Palm Beach County.
"The International Gay Polo Tournament is an exciting and action-packed event that celebrates diversity," said Jorge Pesquera, president and CEO for Discover The Palm Beaches.
"We're fortunate to have such a world-class event here," Pesquera continued. "The International Gay Polo Tournament helps us showcase one of our 'best in class' sports experiences, while reaffirming The Palm Beaches' way of life relative to genuine hospitality and inclusiveness."
The title of presenting sponsor will be shared between Discover the Palm Beaches and the Palm Beach County Sports Commission. The Palm Beach County Sports Commission is a private, not-for-profit organization contracted by Palm Beach County to promote and market the county as a sports and sports tourism destination. The Commission brings sporting events and activities to the county, enhances economic impact, stimulates bed tax revenues and maximizes utilization of county facilities.
"We are very excited about partnering with Discover The Palm Beaches in presenting this one-of-a-kind tournament," said Kayla French, director of marketing and business development for Palm Beach County Sports Commission. "This is a very special event for our community that will create a huge tourism impact."
Tourism is Palm Beach County's leading industry. It generates an annual economic impact of $7.6 billion in the local economy, 6.6 million visitors, produces $42.7 million in bed-tax revenue and supports more than 66,000 jobs.
For more information or to purchase your ticket for the 7th Annual International Gay Polo Tournament, please visit: gaypolo.com


Connect With Us!