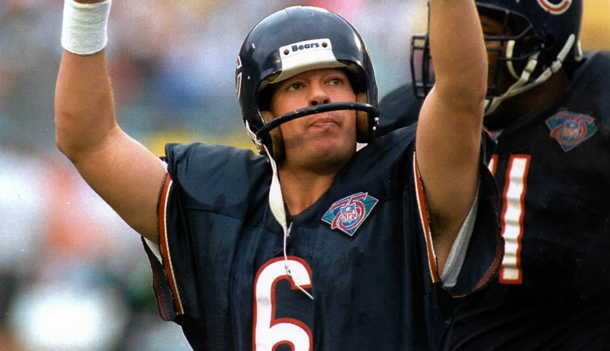 Kevin "Butthead" Butler Kicks off the Lou Groza Collegiate Place Kicker Award Banquet
The Lou Groza Award celebration, presented by the Orange Bowl, recognizes three national finalists at a gala awards banquet in Palm Beach County on December 4th. The Palm Beach County Sports Commission is delighted to announce Kevin "Butthead" Butler, Super Bowl XX Champion, All American and College Football Hall of Fame inductee, as the keynote speaker at the 26th annual Lou Groza Collegiate Place-Kicker Award Banquet, which will be held at the Kravis Center in West Palm Beach, FL.
On December 7th, Butler will present the Groza Trophy to the season's best kicker, as voted by a panel of FBS coaches, SIDs, national and regional football writers, and past Groza winners. The winner will be announced by Butler live on ESPN during the Home Depot College Football Awards.
A native of Savannah, Georgia, Kevin Butler has received many accolades and accomplishments from his time playing football. Butler attended Redan High School where he played defensive back and kicker. It wasn't until an injury his senior year he started to focus solely on kicking. Little did he know the injury would be a blessing in disguise. He went to the University of Georgia where his presence was felt immediately. In four years he kicked 77 field goals and 122 extra points, for a total of 353 points! He set the NCAA record for his accuracy on attempts 50-yards or longer, 52.4%. In 1984, he kicked his longest field goal, 62 yards against Clemson (which decided the game for Georgia 26-23). He had other field goals of 59, 53, and 52 yards as well. He was 122 of 125 on extra points and 77 of 98 on field goals. Butler left the University of Georgia a two-time All-American and a four-time All-Southeastern Conference football player including three First-Team selections. He holds the University of Georgia record for most field goals over 50 yards with 11. In 2001, he became the first kicker to be inducted into the College Football Hall of Fame.
With the 105th pick of the 1985 NFL draft the Chicago Bears picked Butler and once again the little kid from a small town in Georgia was on the biggest stage of them all, the Super Bowl. He kicked three field goals in Super Bowl XX and the Bears went on to rout the Patriots 46-10. In his 11 seasons with the Bears, he became the team's all-time leading scorer with 1,116 points, surpassing Walter Payton's old record of 750 points. Butler finished his 13 NFL seasons with 265 of 361 field goals (73%) and 413 of 426 extra point attempts, giving him 1,208 total points.  In 1985, he scored 144 points for the Chicago Bears. That year, he made 31 field goals and all of his 51 extra point attempts. Butler holds the record for the most points scored by a player during their rookie season.
The 26th Anniversary of the Lou Groza Award Celebration will be a remarkable night. For more information or to reserve tickets for the 26th Annual Lou Groza Collegiate Place-Kicker Award Banquet please visit www.LouGrozaAward.com or call (561) 233-3180.
National College Football Awards Association
The Lou Groza Award is a member of the National College Football Awards Association (NCFAA), which encompasses college football's most prestigious awards. Founded in 1997, the NCFAA and its 22 awards now boast over 800 recipients, dating to 1935.  Visit www.NCFAA.org to learn more about our story.
About the Palm Beach County Sports Commission
The Palm Beach County Sports Commission is a private, not-for-profit organization contracted by Palm Beach County to promote and market the County as a sports and sports tourism destination. The Commission brings sporting events and activities to the County, enhances economic impact, stimulates bed tax revenues (primarily in the off-season), and maximizes utilization of County facilities. The Commission offers a full range of event service support, corporate partnerships, sponsorships and a local membership program that support its goals. Local, regional, national and international marketing efforts are ongoing by the Commission with sports organizations and event owners. The Commission also produces sports-related programs for the residents of Palm Beach County including the annual Lou Groza Award program, the Palm Beach County Sports Hall of Fame and the Kids Fitness Festival of the Palm Beaches. For more information on the Palm Beach County Sports Commission, go to www.palmbeachsports.com.