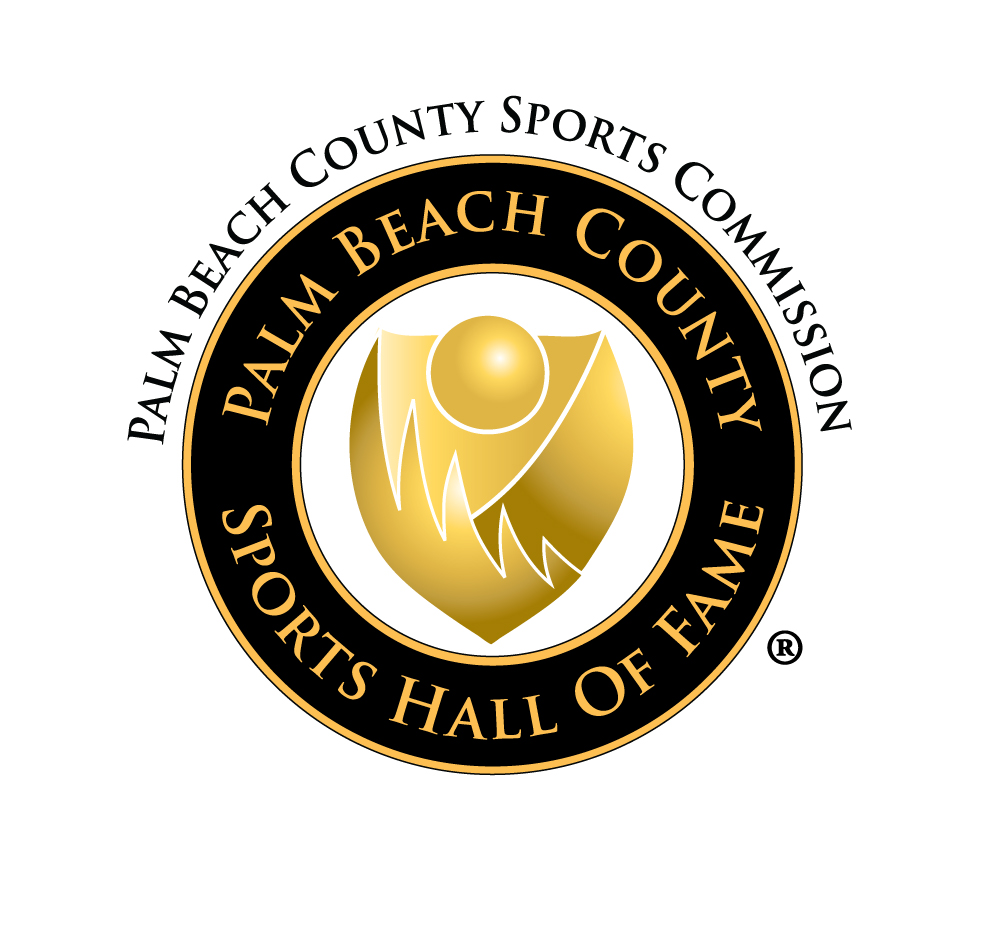 To Purchase Tickets To The 43rd Annual Palm Beach County Sports Hall of Fame Celebration Click The Button Below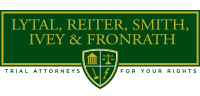 Lytal, Reiter, Smith, Ivey, & Fronrath 
For over 30 years, the West Palm Beach law firm of Lytal, Reiter, Smith, Ivey & Fronrath has been helping victims and their families get fair compensation for injuries caused by the negligence or recklessness of others.  Practicing exclusively in the areas of Personal Injury and Wrongful Death, they specialize in cases involving Motor Vehicle Accidents, Medical Malpractice, Products Liability, Nursing Home Abuse and Legal Malpractice. The firm's goal is to provide each client with the highest quality representation by a phenomenal team of lawyers, paralegals, and staff of over 70 employees. 
Currently about 1% of all Florida lawyers are Board Certified Civil Trial attorneys.  At Lytal, Reiter, Smith, Ivey & Fronrath, every partner is recognized by the Florida Bar as Board Certified in Civil Trial practice and, as such, recognized as experts or specialists in this field.
The firm has helped thousands of clients in Florida and throughout the United States.  Lytal, Reiter, Smith, Ivey & Fronrath has an established a reputation of taking on the largest insurance companies, corporations, manufacturers and hospitals in America, while at the same time offering a completely personalized experience for each of their clients by always being available when needed, 24 hours a day.  Lytal, Reiter, Smith, Ivey & Fronrath have been recognized as a Tier 1 Best Law Firm by US News & World Report for nine consecutive years, something few law firms can vaunt. "We Fight For Your Rights" is not just the firm's slogan; it's their life's purpose. In the courtroom or in the community, they are always here to help.
Honoring Palm Beach County Sports Legends
The Palm Beach County Sports Hall of Fame was created to recognize and honor the outstanding achievements and contributions of local athletes, coaches, administrators, media, and others in the field of sports.
Established in 1977
In 1977, after years of covering local sports, veteran sportswriter Chuck Otterson decided the time was right to formally recognize the accomplishments of area athletes. The Palm Beach County Sports Commission has been involved with this event since 2004, developing it into the successful program it is today.
Selection Process
Nominations are made by the general public and members of the Hall of Fame Committee. Candidates must have been born, attended school, or achieved their major sports accomplishment in Palm Beach County in order to be considered for the Hall of Fame. Nominations are reviewed and committee members and past inductees select the individuals welcomed annually into the Hall of Fame.
Annual Recognition Banquet
Each year in early spring the inductees are honored at a gala banquet. Their lifetime of outstanding contributions in sports is recognized as they are inducted into the elite membership of the Palm Beach County Sports Hall of Fame. Also honored during this banquet is  are Palm Beach County's Amateur Athlete of the Year, Coach of the Year, Outstanding Sports Contributor, High School Coach of the Year, High School Athlete of the Year (Male and Female), Special Olympics Athlete of the Year, and the Dick Moroso Memorial Motorsports Award.
Permanent Home
In 2004, Roger Dean Chevrolet Stadium, home of the St. Louis Cardinals and the Miami Marlins Spring Training, became the permanent site of the Palm Beach County Sports Hall of Fame. Banners commemorating inductees for each year from 1977 hang around the stadium concourse and are viewed each year by hundreds of thousands of people attending events at the stadium.
2019 Banquet
To nominate someone to be inducted in 2020, click here
To nominate someone to be an Annual Sports Award Winner, click here
To view a complete list of Palm Beach County Sports Hall of Fame inductees, click here
2019 Hall of Fame Induction Class
Annette De Luca
Annette "Babe" De Luca has been a resident of Palm Beach county since 1970. De Luca started playing golf at age 18 and turned professional at 21. Before beginning her professional golf career, Annette was an all-star athlete in both basketball and softball at Cardinal Newman High School. She was a part of Cardinal Newman's Women's Softball AAA State Championship Team in 1983. Due to her natural athletic ability, Annette was pegged the nickname "Babe" by her mentor, Dr. Gary Wiren, after the great Babe Didrikson Zaharias. Before joining the LPGA Tour in 1996, Annette won three times on the Gold Coast Tour in 1995. Some of her career highlights include a tie for 11th at the McDonald's LPGA Championship, a tie for second at the Sunrise Hawaiian Ladies Open, and a tie for 30th at the U.S. Women's Open in 2003. She was the winner of the Southeast Section Championship in both 2007 and 2010, the latter of which she shot a course record of 65 at the West Palm Beach Country Club. From 2007-2010, De Luca was an LPGA Teaching Professional and Adult Programming Director at John Prince Golf Learning Center. In 2013, she joined the LPGA Legends Tour, and in 2018 she qualified for the Inaugural U.S. Senior Women's Open. She has been teaching at Park Ridge Golf Course for the past six years and is currently the Owner/Director of Instruction at The Golf Barn in Glenville, NC. 
William Harvey
A long-time supporter of Lake Worth High School athletics, Mr. Harvey was a charter member of the Trojan 20, the booster club. Mr. Harvey was often referred to as the number one Booster of Lake Worth High School. He played football and baseball at Lake Worth High School and declined a football scholarship to Stetson to join the service in 1948. After returning from serving his country, he played baseball for Palm Beach Junior College and semi-pro football for the Lake Worth Rebels. He was the Voice of the Trojans during home football games for twenty years and the stadium is named in his honor. He passed away at age 72 in 2000.
Mike Kissner
Mike Kissner played football at Cardinal Newman High School from 1970-1972, where, by the 1972 season he was recognized as one of the greatest linebackers in the state. Mike was named to Coach and Athlete Magazine's All -American Team as one of the Top 100 players in the USA. He was also named to the All Southern Team by the Orlando Sentinel, an honor in which only twelve players were selected from Florida. He was a member of the Florida All State Class 3-AAA First team, as well as the All Miami Archdiocesan Team. In 1972, he was named Palm Beach County Player of the Year by the Palm Beach Post. Since then, the Palm Beach Post has included Kissner in their All Decade Team. He is a member of the Cardinal Newman All Fifty-Year Team. At Cardinal Newman High School, he still holds the Crusader Record for the most tackles in a season with 119 in ten games, with an additional nineteen tackles in the Sertoma Bowl against Winter Haven HS. His performance in the Sertoma Bowl earned him the game award of Most Outstanding Defensive Player. Kissner was widely recruited by D-1 schools, but decided to sign with Florida State University, where he was recruited by Bill Parcels. In his senior year at FSU, he earned a starting role at offensive guard for Bobby Bowden. Kissner was a three-year letterman and an FSU Scholar Athlete for three consecutive years.
John McCormack
Coach McCormack completed his tenth season as head baseball coach at Florida Atlantic University in 2018 after serving eleven years as an associate head coach and seven years as assistant coach.  In 2017, he earned his 300th head coaching victory and has an overall record of 360-222-2. He guided FAU to its first Sun Belt Conference regular-season championship in his second season as a head coach in 2010; this achievement earned him the league's Coach of the Year Award.  In addition, Coach McCormack won the 2016 Conference USA regular season title in the team's third season in that league. He played an essential role in developing Florida Atlantic's nationally recognized program, acting as recruiting coordinator for sixteen seasons. During this span, FAU won 681 games, tied a national record for consecutive games won (34), participated in nine NCAA regionals and won the Tuscaloosa regional in 2002. Thirty players have been selected in the Major League Baseball Draft during McCormack's ten seasons as head coach. A total of 124 FAU players that McCormack has recruited or coached at FAU have continued their professional baseball careers.  McCormack was recognized as the AFLAC National Assistant Coach of the Year Award in 2003.  Before joining FAU, he played for Lynn University, where he earned All-Conference honors as a catcher and third baseman. He was named the All-Area Team MVP during his junior year. Coach McCormack is a long-time resident of Palm Beach County and attended Pope John Paul High School.
Don Smith
Mr. Smith spent the last twenty-eight years as a Palm Beach County high school teacher and coach as well as an official for track and field meets and wrestling matches. He has officiated at fifteen state track meets, twenty-five regional and district meets and has been the starter for the last eighteen years at Dick Melear-Palm Beach County track and field championships. As a wrestling official, he has worked ten state tournaments and twenty-eight regional and district meets. In 2008, he was named the FHSAA Florida Active Wrestling Official of the Year; in 2011 he was inducted into the National Wrestling Hall of Fame and in 2012 into the PBC Wrestling Hall of Fame. He has been retired since June of 2016.
Budd Watson
Budd Watson was a pioneer for gymnastics in Palm Beach County. In the 1950s, Watson introduced gymnastics programs at the West Palm Beach Recreation Department's facility at 53rd Street and Spruce Avenue. He coached, taught and developed hundreds of children, including Gail Sontgerath, the first Olympic gymnast (1960) from West Palm Beach.  He also introduced and developed Kim Chace, a two-time Olympian ('72 and '76), at the Wells Recreation Center. Mr. Watson went on to produce gymnastics programs at Currie Park, Howard Park and the 40th Street Recreation Center. After his retirement from the city, he developed the gymnastics program at the Wells Recreation Center. A former Marine, Mr. Watson lived in West Palm Beach from 1942 until his death in 1969 at age of 70.
Dr. Gary Wiren
Dr. Gary Wiren is a golf educator and a Master member of the Professional Golfers Association of America.   He was a collegiate conference golf champion and worked for the PGA of America at the National Office in Palm Beach Gardens for 14 years, serving as National Education Director, Club Relations Director and Director of Learning and Research.  Dr. Wiren founded and taught in the PGA World Junior Golf Academy serving youth golfers from all over the world.  This academy was the first values based international golf camp in existence, thus providing a model of core values, Honesty, Responsibility, Perseverance, Sportsmanship, Integrity etc. for those that have followed.   Dr. Wiren authored the PGA Teaching Manual, history's most influential text on the art and science of teaching the game. He was the creator of the USGA/PGA Rules Workshop program, which has set the standard and competence level needed for those who serve as rules officials at all levels of golf competition, from Open Championships to State and local events. He was selected to be the keynote speaker in the First World Scientific Golf Congress held in St. Andrews University, Scotland, in 1990 and has lectured at Golf Summits in Canada, Australia, France, Italy, Japan, New Zealand, The Netherlands, and the United States. He has written 14 books and taught in 32 countries.  His popular and award winning, "When Golf Is a Ball," was selected as the "best golf book" in the year 2004. He is the founder of Golf Around the World offering over 500 training products to teachers and players. He has 13 film credits and four videos on the market including the award-winning, "The Fascinating World of Golf," Wiren was featured on ESPN's "How to Play Your Best Golf," and also "Par for the Course," which was carried weekly in Japan on his own TV show and was seen in a series on the Golf Channel's "Preserving the Game." He is a national winner of the Golf Collectors' Society wooden-shafted tournament and one of its premier collectors, has won the South Florida Seniors PGA title, the South Florida long-driving championship, played in the USGA Senior Open and the PGA Senior Championship, was six years on the professional panel for the 100 Greatest Courses. He is honored in six golf halls of fame in the United States including the PGA Hall of Fame, Seniors Hall of Fame and the World Golf Teachers' Hall of Fame. He is currently the Senior Director of Instruction for Trump Golf, serving at Trump International in West Palm Beach since its opening 16 years ago.  
Annual Sport Award Winners!
Amateur Athlete of the Year
Sponsored by Cheribundi Boca Raton Bowl
Alexa Pano, Lake Worth, Junior Golf
The 14-year-old continues to shine. Among her highlights is shooting a 218 in a 54-hole total to win the prestigious Dustin Johnson World Junior Championship in Myrtle Beach. Pano was selected as a Captain's pick to the 2018 Junior Ryder Cup Team and she helped the U.S. earn another victory. She also captured top honors in the 12th annual Evian Championship Juniors Cup. Pano was runner-up in the 2018 U.S. Girls' Junior Championship and competed in both the 2018 LPGA Thornberry Creek Classic and 2018 Symetra Tour Four Winds Invitational.  She closed out the year by winning the Dixie Amateur in late December. Pano shot a 283 to win by one stroke at Woodlands in Tamarac in Broward County.
Andrews-Ceravolo High School Coach of the Year
Andrew Mook, Jupiter, Baseball
Mook guided the Warriors to their first State Championship and earned the Class 9A Coach of the Year accolades. The team finished with a 20-11 record, playing a tough schedule to prepare them for the playoffs. In their final poll of the season, Baseball America ranked the Warriors 22nd in the nation.
High School Female Athlete of the Year presented by Greenberg Traurig
Caitlyn Wurzburger, American-Heritage, Lacrosse
The sophomore continued her spectacular career in historic fashion, recording 105 goals and 116 assists to lead the Stallions to their first-ever State Championship. She is the only player in U.S. high school lacrosse history with three straight 100-goal and 100-assist seasons. She scored two goals and had three assists in the state Class 2A championship game. She was named an All-American and was the US Lacrosse Magazine South Girls Player of the Year.
High School Male Athlete of the Year presented by Waypoint Residential
Justin Wake, The King's Academy, Football
Wake led his team to the Class 3A state championship game and finished by completing 166-of-301 passes for 2,490 yards passing with 27 touchdowns and only 7 interceptions. The 5-foot-11, 170-pound senior also rushed for 494 yards and 10 touchdowns. Wake was named the 2018 Florida Dairy Farmers 3A Player of the Year.
Bud Newkirk Coach of the Year
Andrew Danna, Lynn University, Men's Golf
Danna was named the Dave Williams National Coach of the Year presented by Golf Pride Grips for Division II, following the Fighting Knights Division II national championship. The 2017-18 men's golf season will go down as one of the greatest in school history as the team defeated top-ranked West Florida 3-2 in match play to claim the program's first NCAA Division II National Championship. Along the way to a national title, Lynn broke program records for lowest 54-hole total (826 – FAU Spring Championship), average stroke average (72.45) and team stroke average. Danna's team extended their NCAA record (Division I and II) streak of match play appearances to seven and national match play finals appearances to five.
Outstanding Sports Contributor presented by Diego Rico
Dorian Hawkins                                                                                                                                                    
Dorian has been a member of the Holiday Basketball Classic committee for the past three years. He has helped secure The Benjamin School as one of the locations for the tournament and is also the site manager during event play. He plays a crucial role in providing volunteers for the event and coordinates their schedules. Dorian also assists with ad sales, securing sponsorships and ticket sales. He has been a key asset to the functioning of the Holiday Basketball Classic.
Special Olympics Athlete of the Year Award
Terrence Freelove
Terrence Freelove started his Special Olympics career in the 3rd grade, competing in both bowling and track and field. He has now expanded his sports to include basketball, track and field, bowling, and softball. This year he has added the Pentathlon in Track and Field to his repertoire. Terrence has been a model athlete on and off the field. He has received several ribbons and medals for his achievements in all the events he's participated in and was awarded this year's Inspirational Athlete for Palm Beach County. Terrence loves to spend his free time playing video games when he's not donating his time to the local community. He actively participates at his church and donates his time helping the West Palm Beach Police Department with their events. He assists with the Special Olympics Tip a Cop, the local and Orlando Torch Runs, and helps with the annual Shop with a Cop where he has donated his allowance for the past three years to less fortunate families. Terrence's actions show us a man who has a kind, caring, and competitive heart.
Dick Moroso Memorial Motorsports Award
Neil London & Supercar Weeks                                                                                                                             
Neil London has over 40 years of experience in creative media production and communications marketing. He is a pioneer in the areas of electronic media, corporate communications, entertainment and event marketing since the early seventies. He is also the creator of Supercar Weeks in Palm Beach County and continues to bring attention to the automotive and motorsports industry internationally through this event each year.