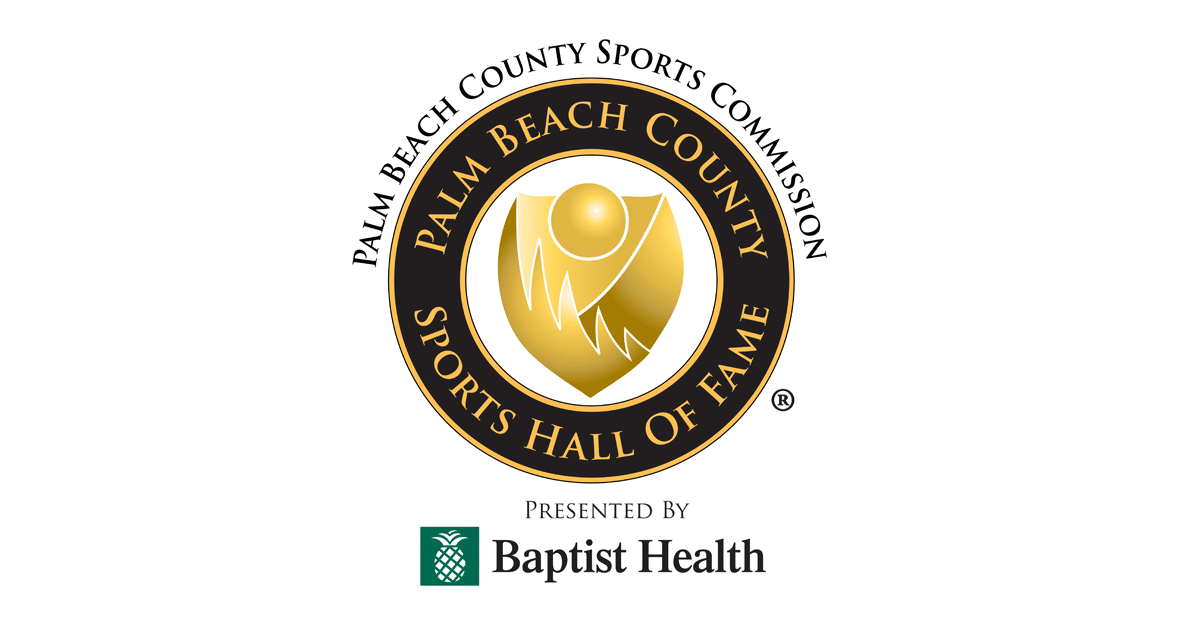 The Palm Beach County Sports Commission announced today its 2023 Palm Beach County Sports Hall of Fame honorees. Coaches, athletes, and community leaders dedicated to helping others through sport will join family and friends to celebrate and honor the achievements of the inductees at the 46th Annual Palm Beach County Sports Hall of Fame presented by Baptist Health, to be held April 2, 2023, at the Palm Beach Kennel Club in West Palm Beach.
The 2023 Hall of Fame Inductees:
Alfred Morris, Football
Johnny Rutledge, Football
Jon Bostic, Football
Sonja Friend-Uhl, Running
Brad Peacock, Baseball
Eric Moore, Football
Jim Arbogast, Coaching
"These seven exemplary athletes and coaches represent the best The Palm Beaches has to offer," said Steve Rockoff, Palm Beach County Sports Hall of Fame Committee Chair. "Our Hall of Fame could not be more excited to celebrate and induct these extraordinary individuals later this spring."
In 1977, after years of covering local sports, veteran sportswriter Chuck Otterson decided the time was right to formally recognize the accomplishments of area athletes. The Palm Beach County Sports Commission has been involved with this event since 2004, developing it into the successful program it is today.
Nominations are made by the general public and members of the Hall of Fame Committee. Candidates must have been born, attended school, or achieved their major sports accomplishment in Palm Beach County in order to be considered for the Hall of Fame. Nominations are reviewed and committee members and past inductees select the individuals welcomed annually into the Hall of Fame.