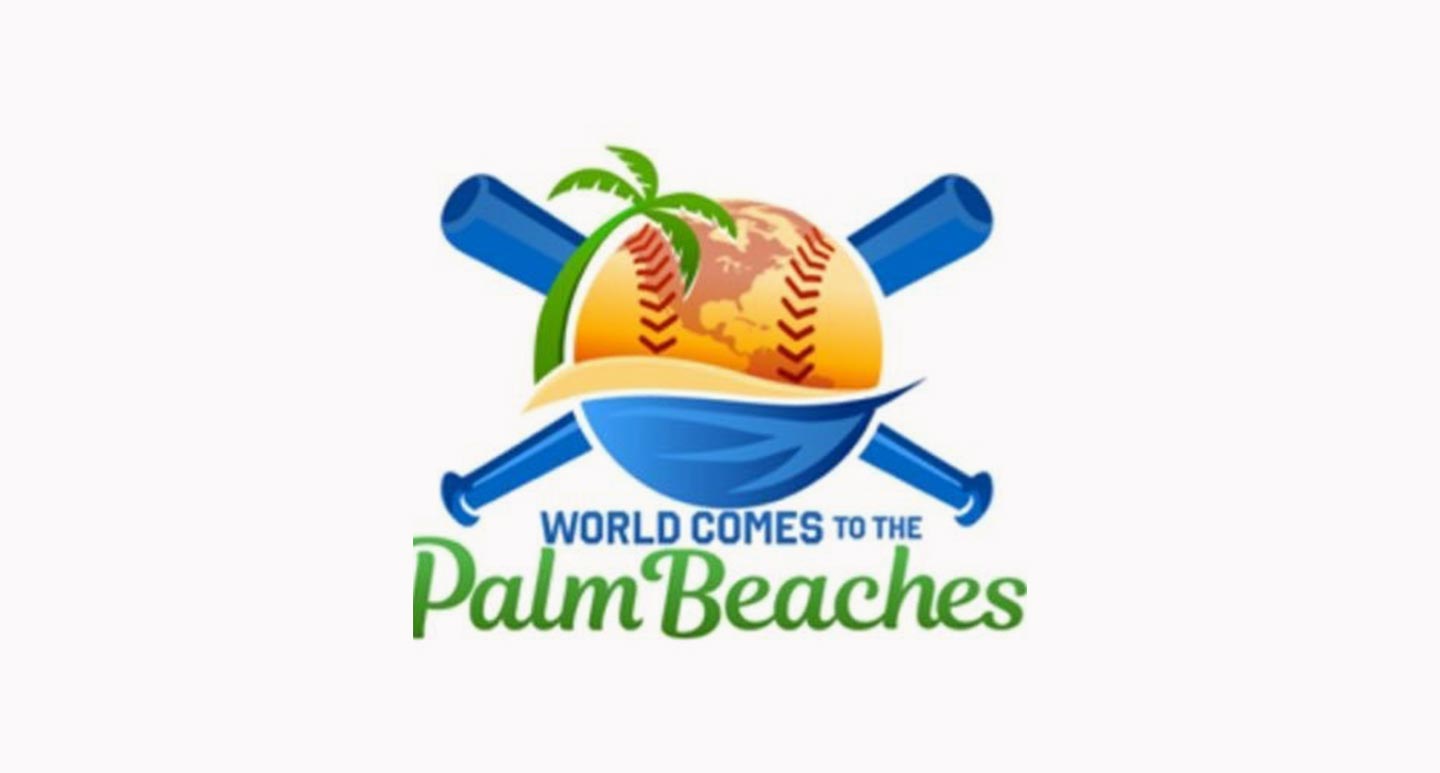 The Palm Beach County Sports Commission welcomes "The World Comes to The Palm Beaches", an international baseball tournament, that features nearly 40 teams, representing 29 countries and 5 continents. This global event will be held from October 30 – November 3, 2019 at FITTEAM Ballpark of the Palm Beaches, Roger Dean Chevrolet Stadium, the Santaluces Athletic Complex, and Jupiter Community Park.  The tournament is comprised of 10u, 12u, 15u, 18u and Open Divisions.
"The World Comes to The Palm Beaches" is celebrating its third year.  This event is organized by the Caribbean Baseball Organization, which also hosts the Palm Beach Collegiate and International Baseball Festival at the Santaluces Athletic Complex during the spring.  In addition to the competition, the event will feature baseball clinics with former Major League Baseball (MLB) players for the local community.
The participating nations will send their national team or a club team to compete on this world stage. Each team is guaranteed to play in a minimum of five (5) games.. Participating nations include" Australia, Bahamas, Bolivia, Bonaire, Brazil, Canada, Cayman Islands, Colombia, Dominican Republic, Ecuador, Haiti, Honduras, India, Italy, Jamaica, Korea, Lithuania, Mexico, Nigeria, Panama, Peru, Philippines, Puerto Rico, Russia, Taiwan, United States, US Virgin Islands, and Venezuela.
"The Palm beach County Sports Commission is excited to partner with the Caribbean Baseball Organization to host "The World Comes to The Palm Beaches," said Palm Beach County Sports Commission Executive Director George Linley. "This event transforms Palm Beach County into a global stage for baseball while creating a positive economic impact for our hospitality industry."