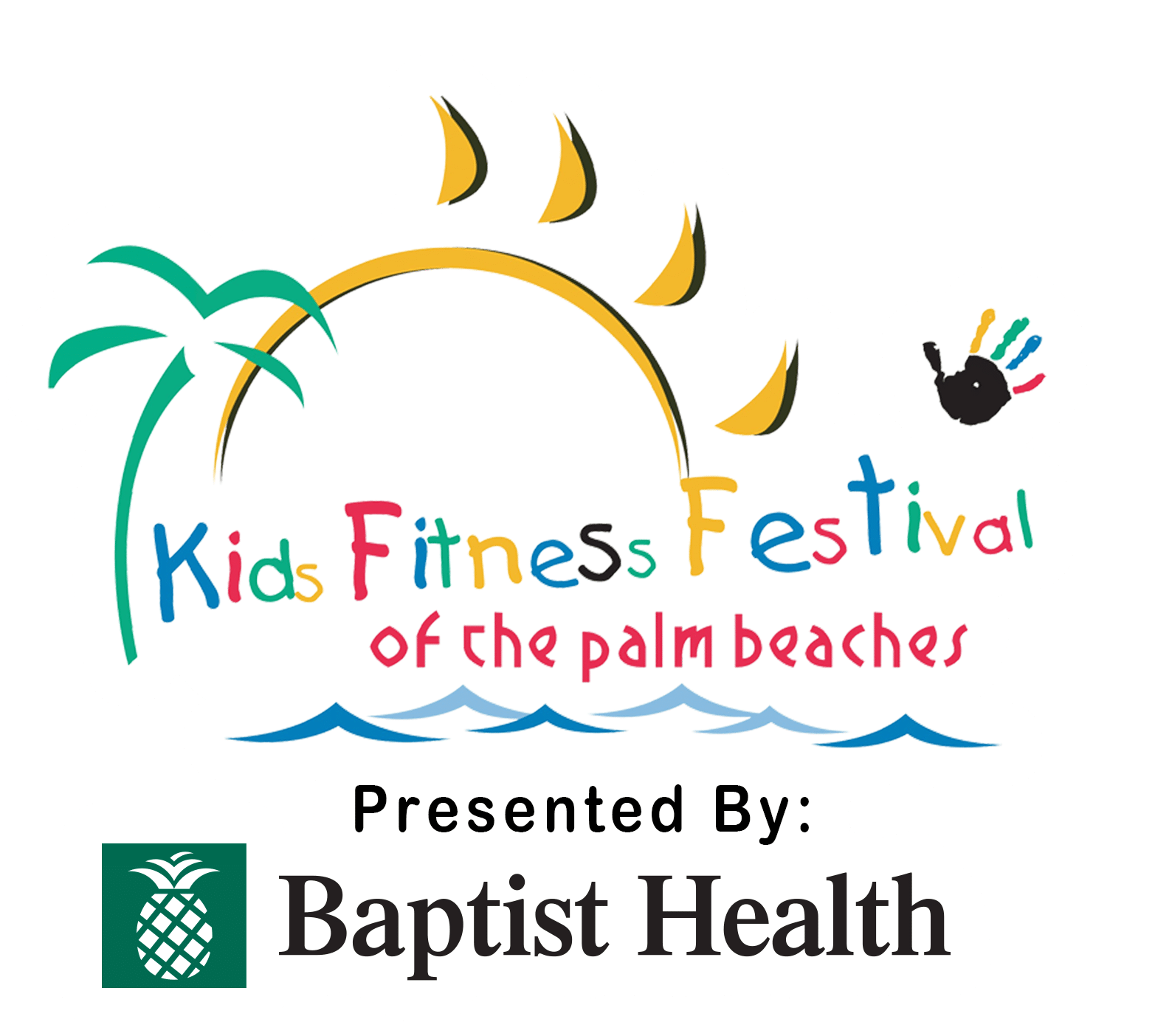 Kids Fitness Festival – June 29, 2022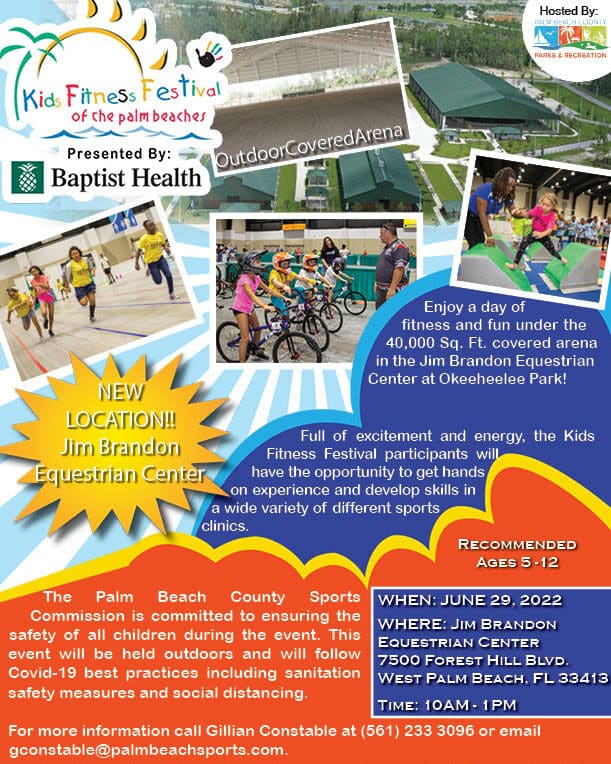 2022 Kids Fitness Festival
Registration for the 2022 Kids Fitness Festival is currently full. To join the waitlist, please email Gillian Constable at gconstable@palmbeachsports.com.
An Interactive Youth Sports Experience
Each summer, South Florida youth gather for FITNESS and FUN! Full of excitement and energy, festival participants will have the opportunity to get hands-on experience and develop skills in numerous different sports clinics.
This year's event will take place June 29, 2022, from 10 a.m. to 1 p.m. at the Jim Brandon Equestrian Center, an outdoor, 37,500 square-foot covered arena. Registration is $12 per child.
Each clinic is conducted by a professional from that sports area. These clinicians share techniques, enhance skills, and provide an introduction to the sport. The recommended age for the Kids Fitness Festival is 5 – 12.
Previous attendees have included event partners and facilities; US Tennis Association, Roger Dean Stadium, Palm Beach International Raceway, Okeeheelee BMX, American Youth Soccer Organization (AYSO), Florida Panthers, Florida Atlantic University, Florida Youth Lacrosse Foundation, the Miami Marlins, and other special guest appearances.
For any questions, please contact Gillian Constable via email at gconstable@palmbeachsports.com or phone at (561) 233-3096.
Presented by:

Hosted by:
Thank You to Our Sponsors:
Baptist Health
Palm Beach County Parks & Recreation
Charles Tumazos
Honda Classic Cares
Roger Dean Chevrolet Stadium
Enterprise Holdings