Event Summary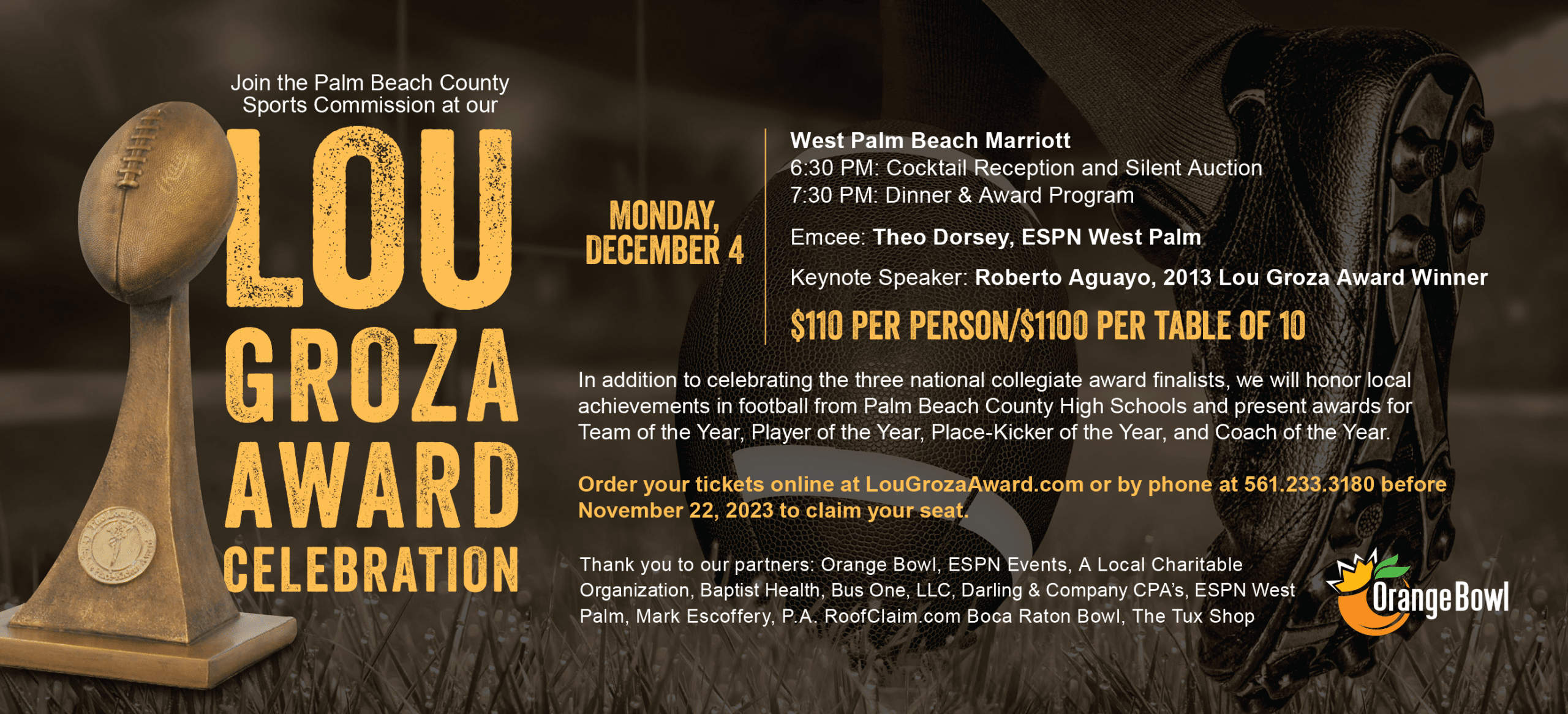 The Palm Beach County Sports Commission is proud to announce that tickets are now available for the 2023 Lou Groza Collegiate Place-Kicker Award Celebration presented by the Orange Bowl on December 4 at the West Palm Beach Marriott. Roberto Aguayo, winner of the Lou Groza Award in 2013, will provide the keynote address.
In addition to honoring the three national finalists for the Lou Groza Award, Palm Beach County high school football teams, athletes, and coaches will be recognized with Team of the Year, Player of the Year, Place-Kicker of the Year, and Coach of the Year awards.
Roberto Aguayo first rose to national prominence during his collegiate football career at Florida State University, where he became the most accurate kicker in Atlantic Coast Conference (ACC) history and third in NCAA history. Aguayo was drafted by the Tampa Bay Buccaneers in the second round of the 2016 NFL Draft and later joined the Chicago Bears, Carolina Panthers, Los Angeles Chargers, and New England Patriots.
The night will kick off at 6:30 PM with a cocktail reception and a silent auction that promises autographed memorabilia and unique experiences. At 7:30 p.m., the dinner and award program will begin. Theo Dorsey of ESPN West Palm will serve as the emcee for the event. Tickets are available for $110 per person or $1,100 for a table of 10. To secure your spot, order tickets online here or contact us at 561.233.3180. Please reserve your seats by Wednesday, November 22, 2023.
---