Florida Sports License Tags
The Florida Sports Foundation Supports Florida's Sports Industry
Select from a variety of license plates from personalized license plates to your favorite Florida professional sports teams and more.
Here are just a few examples of amateur sporting events that your tag fee dollars support in communities across our state:
AAU Karate National Championships
AAU Taekwondo National Championships
USTA National Championship and National Clay Court Championship
World Baton Twirling Championship and U.S. National Baton Twirling Championship
South Beach Triathlon
Northwest Track & Field Classic
Perfect Game Baseball Championship Series
XIII CMAS Fin Swimming World Cup 2018
These are often sporting events that don't draw the big dollars, but they still need our support.
In addition, a portion of the sports license tag fees goes toward supporting major sports events such as: Super Bowl, NFL Pro Bowl, and NHL Hockey. So show your love of sports by supporting your favorite professionals while at the same time supporting youth and amateur athletes across Florida.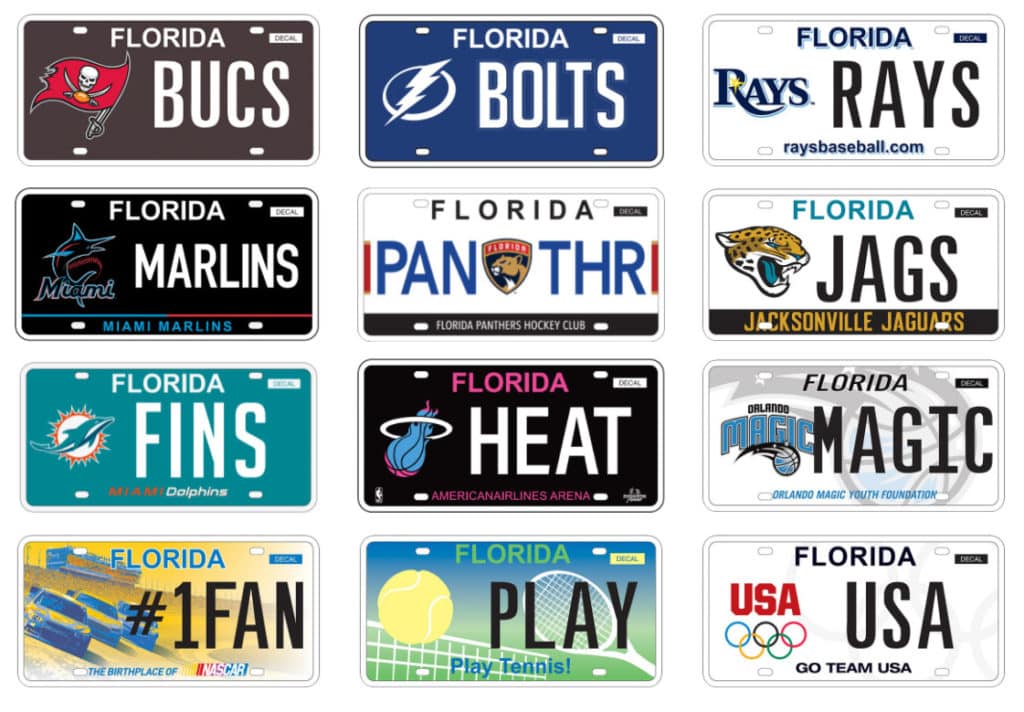 Just Bring Your Game!
We would love to hear about your event. Contact us today to schedule a facility tour.
Contact Us