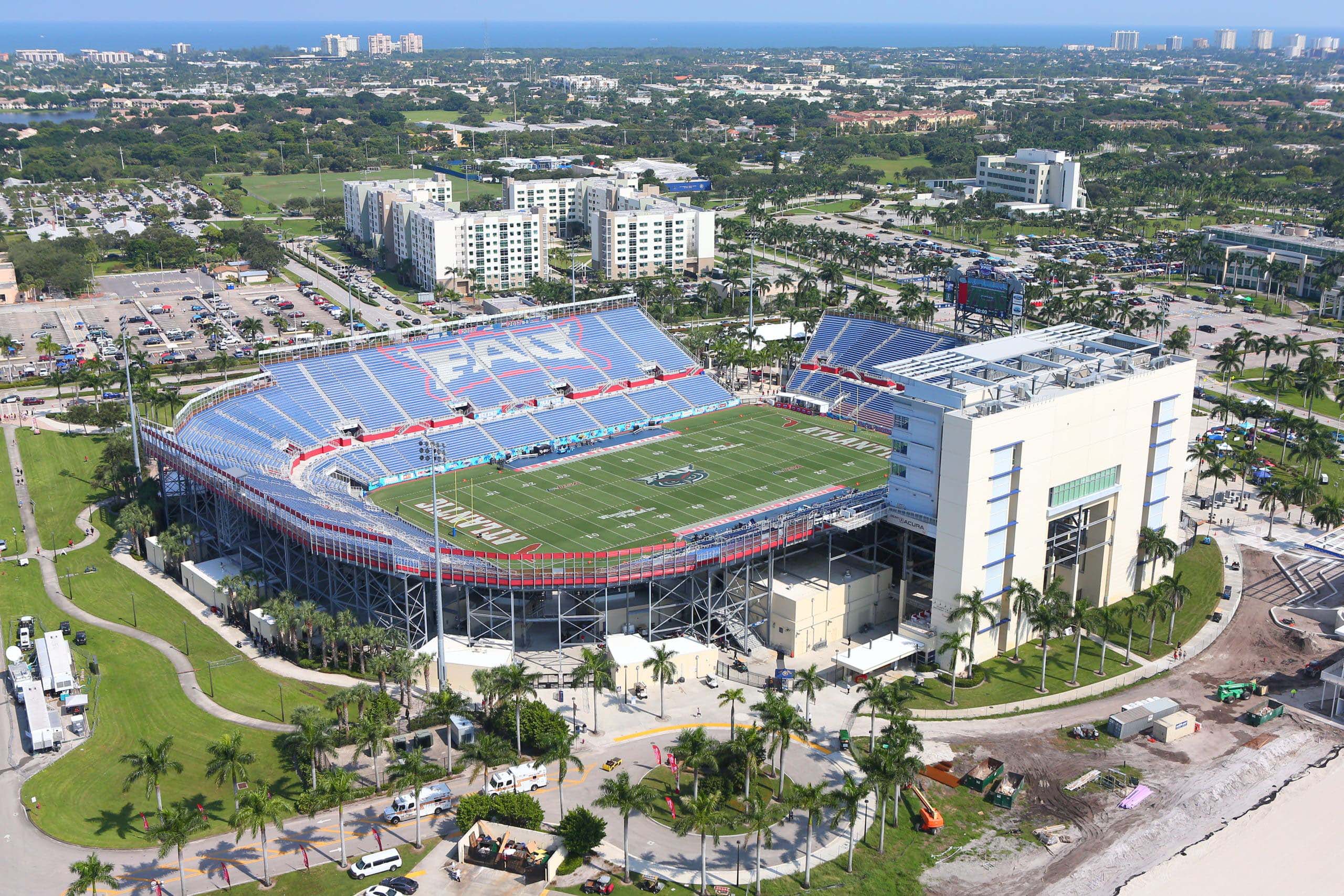 The Palm Beach County Sports Commission is once again partnering with ESPN Events to host Palm Beach County's premier postseason college football bowl game, the RoofClaim.com Boca Raton Bowl, at FAU Stadium in Boca Raton on Tuesday, December 22. The bowl will feature the highest-ranked team in its history as the No. 14 Brigham Young University Cougars (10-1) will face one of Florida's finest football programs, the University of Central Florida Knights (6-3). The game is set to be an entertaining showdown between two sides that are both ranked in the top 10 in yards per game, total offensive touchdowns, and total yards. The game will air live on ESPN at 7 p.m. EST.
The RoofClaim.com Boca Raton Bowl has been held in the week immediately prior to Christmas each year. The first five years of the bowl were on Tuesday evening and aired on ESPN. Last year's game was aired on ABC, where it recorded the third-largest TV audience of the pre-Christmas bowl games, registering 2.2 million households.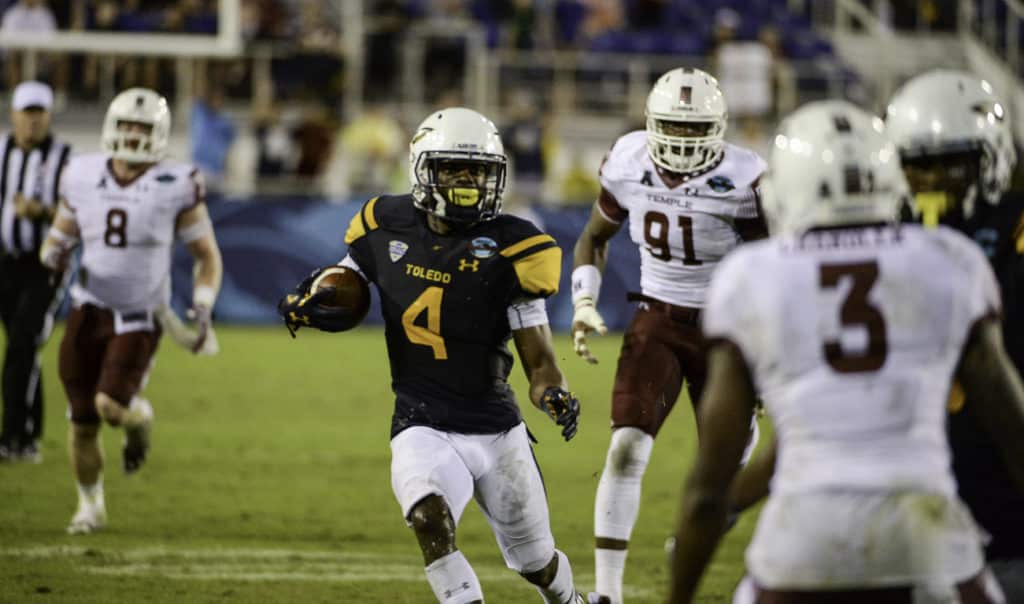 "We are excited to kick off the Holiday Tourism Season in Palm Beach County with the Boca Raton Bowl Game at FAU, in partnership with the City of Boca Raton and ESPN. In this unusual year for travel, we are hopeful the primetime viewership on ESPN will provide the opportunity to showcase America's first resort destination, the Palm Beaches, as a great lifestyle sports destination," said Glenn Jergensen, Executive Director of the Palm Beach County Tourist Development Council.
UCF owns a 6-3 record and completed their regular season schedule on November 27 with a victory against the University of South Florida in their "War on I-4" rivalry game. During the 2020 season, UCF ranked as high as 11th in the nation. They are sixth in the nation in scoring offense at 44.3 points per game and sophomore quarterback Dillon Gabriel is second in the nation in passing yards with 3,353. The Knights' opponent, BYU, will also bring a high-scoring offense to Boca Raton. The Cougars are ninth in the nation with 43 points per game and junior quarterback Zach Wilson ranks fifth with 3,267 passing yards. Through Week 15 of the season, Wilson and Gabriel are tied for second in Football Bowl Subdivision (FBS) competition with 30 touchdown passes.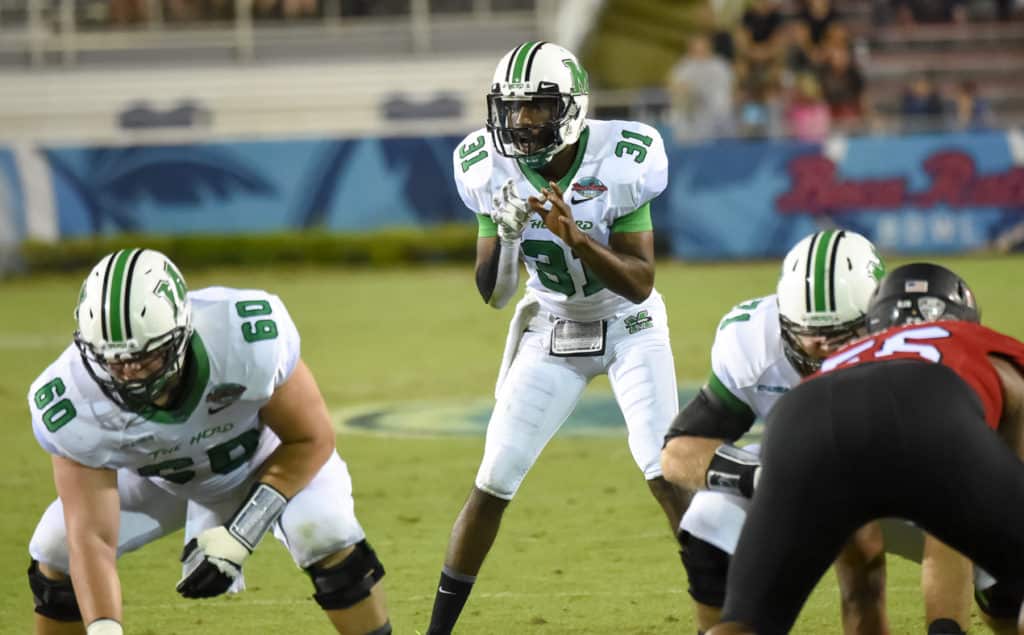 To ensure safety and proper social distancing, attendance at the game will be limited to just under 6,000 people. In contrast to previous years, pre-game festivities will be strongly reduced as tailgating outside of the venue is prohibited. Masks are required for all attendees and extra sanitation stations will be available throughout the stadium.
The RoofClaim.com Boca Raton Bowl debuted in 2014 and has been well received in the community through its first six years. It has twice held the distinction of matching up two conference champions – Marshall University vs. Northern Illinois University (2014), and UAB vs. Northern Illinois (2018). In all, six conference champions and another three conference division champions have played in the game.