The Palm Beach County Sports Commission (PBCSC) teamed up with the 2021 College Football Playoff (CFP) National Championship Host Committee and the City of Riviera Beach to safely celebrate Halloween during the COVID-19 pandemic. The event was held in advance of the CFP National Championship game which will be played in South Florida on January 11, 2021.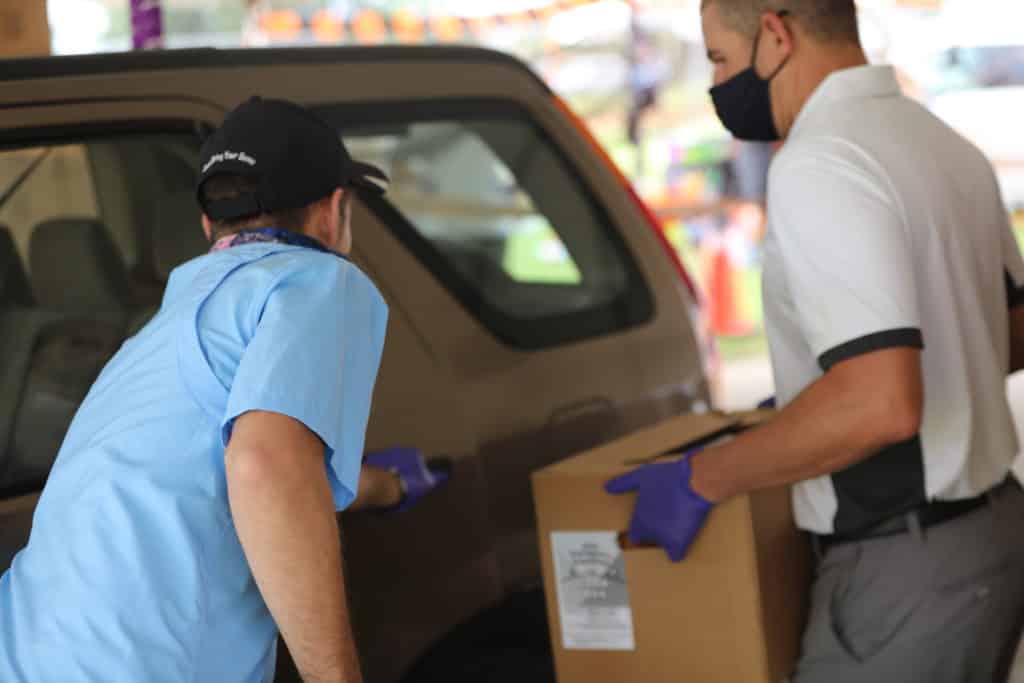 PBCSC staff and volunteers distributed food sanitation items, candy, kids' crafts, and more at the drive-thru event on Saturday, Oct. 31 at Wells Recreation Center in Riviera Beach. In addition, the Host Committee partnered with Farm Share, Florida's homegrown food bank that distributes more than 104 million pounds of fresh produce and non-perishable goods to in-need Floridians every year, to provide meals for those in need during the event.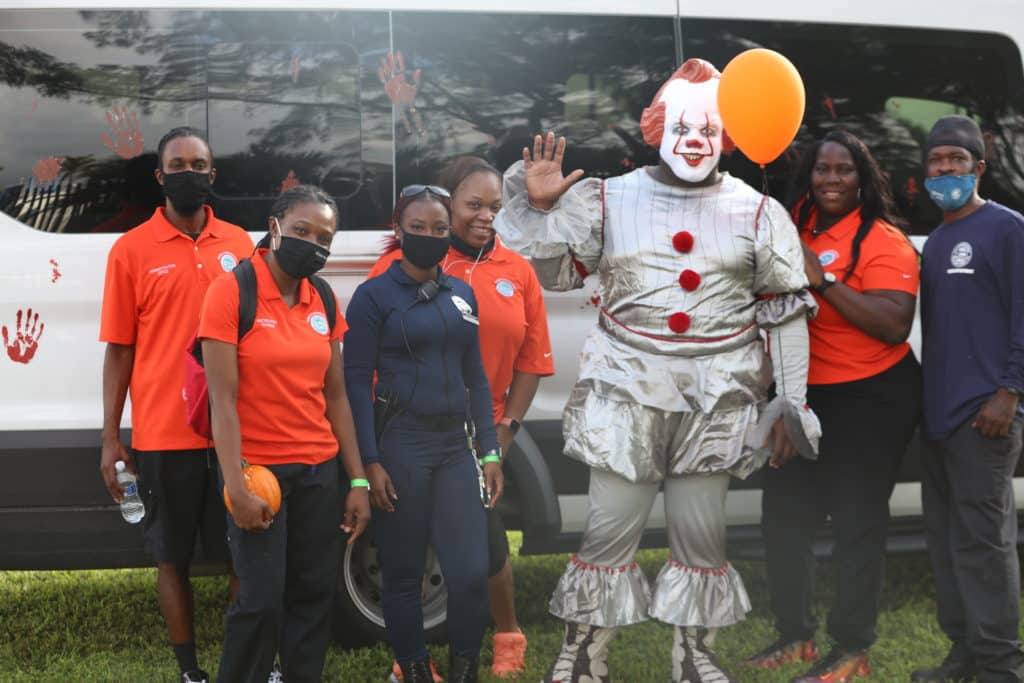 "Our staff at the Palm Beach County Sports Commission was thrilled to be able to give back to the community in a fun way while working with great partners like the CFP Host Committee and the City of Riviera Beach," said George Linley, executive director of the PBCSC.
"With the 2021 CFP National Championship coming to South Florida in January, we want to make sure the excitement and impact of hosting the game is felt throughout our community," said Host Committee Chair Judge Michael Chavies. "This event is a tremendous opportunity for us to give back while helping Palm Beach County families safely celebrate Halloween this year.