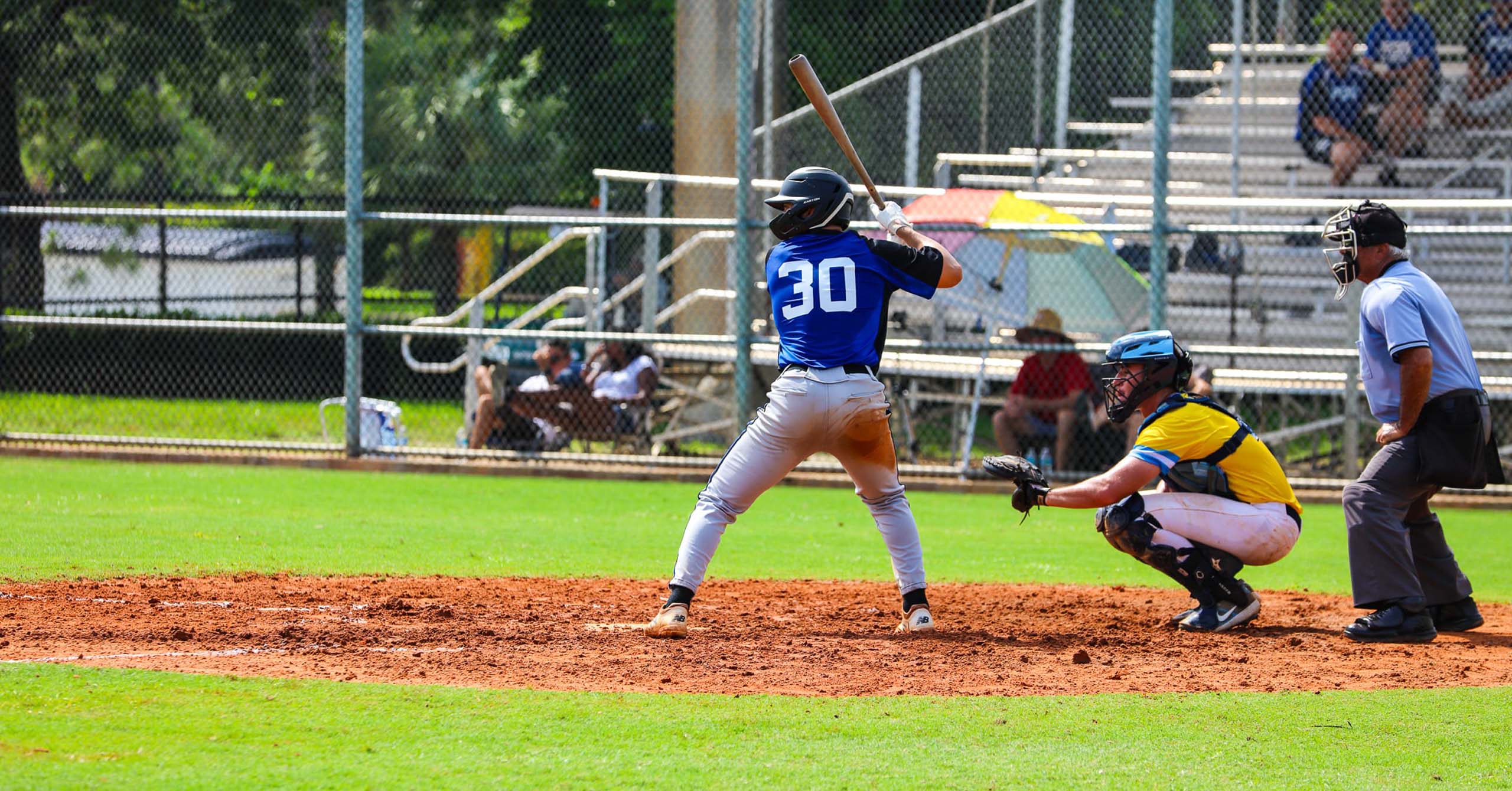 The annual 2023 South Florida Collegiate Baseball League All-Star Game will be held this Sunday, July 16 at Little Fenway in Delray Beach at 7 p.m.  The 2023 All-Star Game will host 33 Division I players including local standouts Sebastian Perez of the University of Miami and Shane Huntsberger of Western Carolina University.  The players will also represent 11 U.S. States and 4 countries.
During the recent 2023 MLB Draft, 16 SFCBL players were selected including 1st rounder (11th overall) Nolan Schanuel of Florida Atlantic University along with local products Hunter Furtado (University of Alabama) in the 6th round, Ryan Bruno (Stanford University) in the 7th round, Gavin Adams (Indian River State) in the 11th round and Timmy Manning (Arizona State) in the 12th round. Other notable league alumni include 2021 MLB All-Star center-fielder Cedric Mullins of the Baltimore Orioles and LA Angels shortstop Zach Neto.  Some of the best amateur players in the country are coming to Palm Beach County for their summer collegiate home.
"It's great to know that we have such a large national and international reach for recruiting players," said League President Vince Farfaglia. "Some of the best amateur players in the country are coming to this league and Palm Beach County for the entire summer to sharpen their skills and it's an honor to host them."
Batting practice for both divisions starts at 4 p.m. Sunday and former American League MVP Mo Vaughn will throw the first pitch.