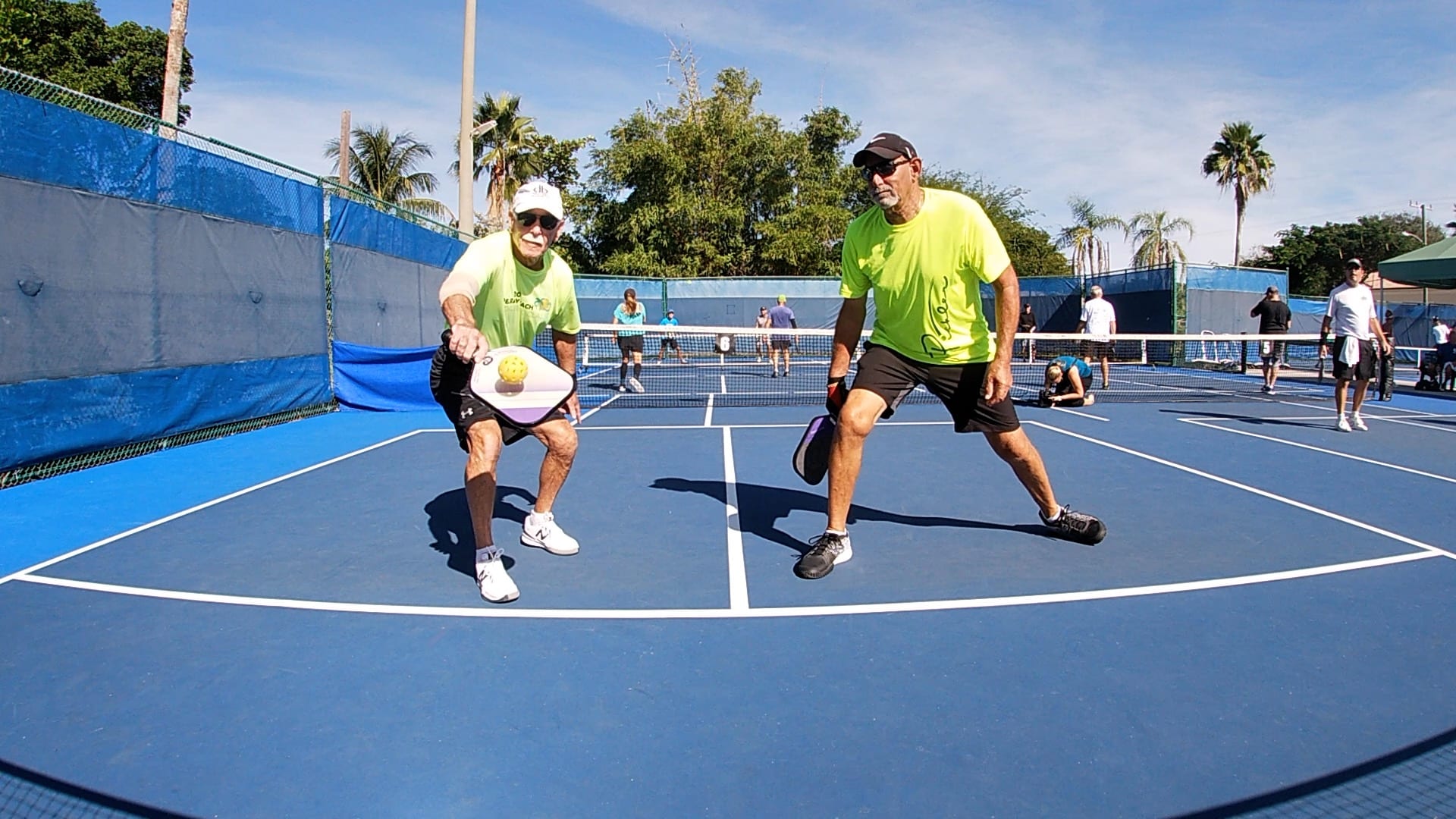 After canceling the 2020 event due to the pandemic, the 2021 Gunther Delray Beach Pickleball Classic is back stronger than ever with over 800 registered players, making it one of the largest pickleball tournaments in the Southeast. The Delray Beach Pickleball Club (DBPC) is honored again to have Gunther Motor Company as this year's title sponsor for the four-day event which is being held at the Delray Beach Tennis Center on Atlantic Avenue.
"This year's Pickleball Classic has surpassed our expectations," said DBPC president, Norm Dickman. "We take pride in being known as one of the best-run tournaments in the area as well as our efforts to promote the sport and give back to the community through our charitable endeavors." Proceeds from the tournament and other events hosted by the club are used to support local organizations including the Make-A-Wish Foundation Southern Florida, Achievement Center for Children and Families, and the Gift of Life.
The 2021 Gunther Delray Beach Pickleball Classic runs from Thursday, December 2 through Sunday, December 5, and will include participants from all age and skill levels, including a singles division, a first for the Classic. Considered one of the most popular tournaments in the area for its player-friendly experience, participants will compete on 28 courts including the center stadium where the medal matches will be played. The influx of visitors supporting local hotels, restaurants, and shops will have plenty of opportunities to enjoy activities on Delray Beach's popular Atlantic Avenue including the beautiful beaches, the famous 100-foot Christmas tree, and the Downtown Delray Beach Art Festival, all within walking distance of the Classic.
A world-class facility at the entrance of picturesque and palm-lined downtown Delray Beach, the Delray Beach Tennis Center contains 14 clay courts, six hard courts, and an 8,200-seat stadium. One of the premier tennis facilities in the southeast, the Center hosts a number of elite and charity tournaments throughout the year, including the Delray Beach Open, the only ATP tour event combining an ATP 250 event with an ATP Champions Tour; the USTA Clay Court Championships; and the Chris Evert Pro-Celebrity Tennis Classic. The Delray Beach Tennis Center offers "soup to nuts" services for tournament play, including an upstairs pavilion and conference room and a pro shop with locker rooms, racquet stringing, and merchandise.
Considered one of the fastest-growing sports in America, pickleball is a family-friendly racquet sport that combines elements of tennis, badminton, and ping pong and is played with a wiffle ball and composite paddles on a surface half the size of a tennis court. Pickleball is easy for beginners to learn, but can develop into a quick fast-paced competitive game for experienced players.
For further information on the Delray Beach Gunther Pickleball Classic, please visit delraybeachpickleballclub.com.