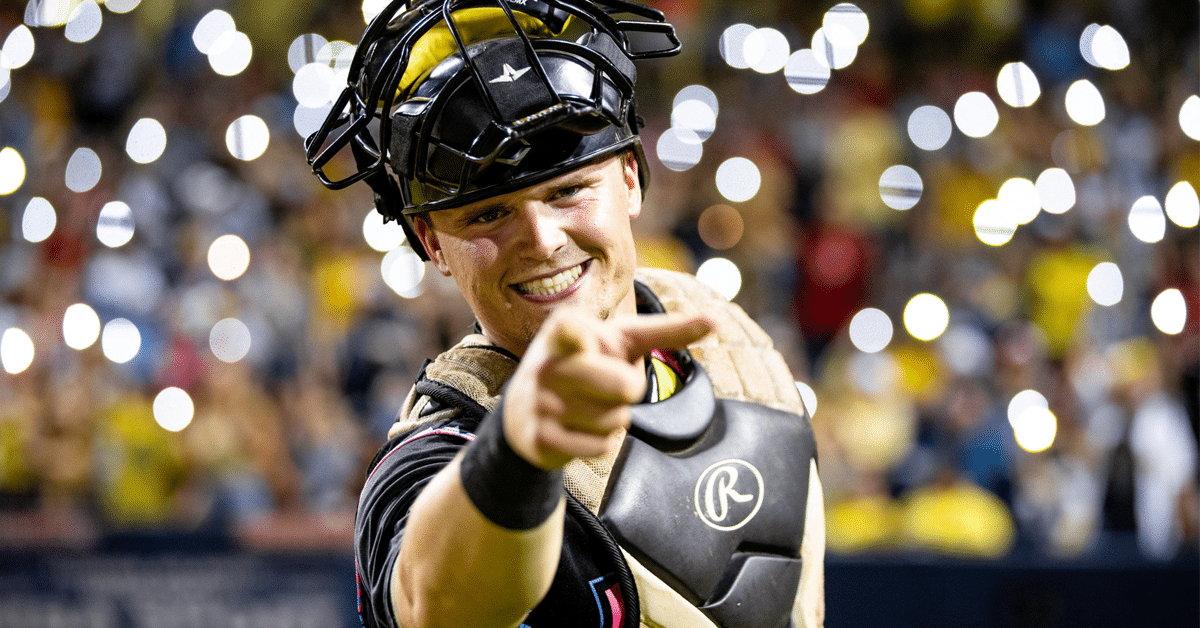 The Savannah Bananas, in partnership with the Palm Beach County Sports Commission, returned to the Ballpark of the Palm Beaches in West Palm Beach for the opening dates of their 'Banana Ball World Tour' from February 17-18, 2023.
The Savannah Bananas have become a global sensation with their high-energy performances and their unique brand of baseball. 'Banana Ball' includes a two-hour time limit, batters not being allowed to step out, no bunting, batters being able to steal first, and fans able to catch a foul ball for an out.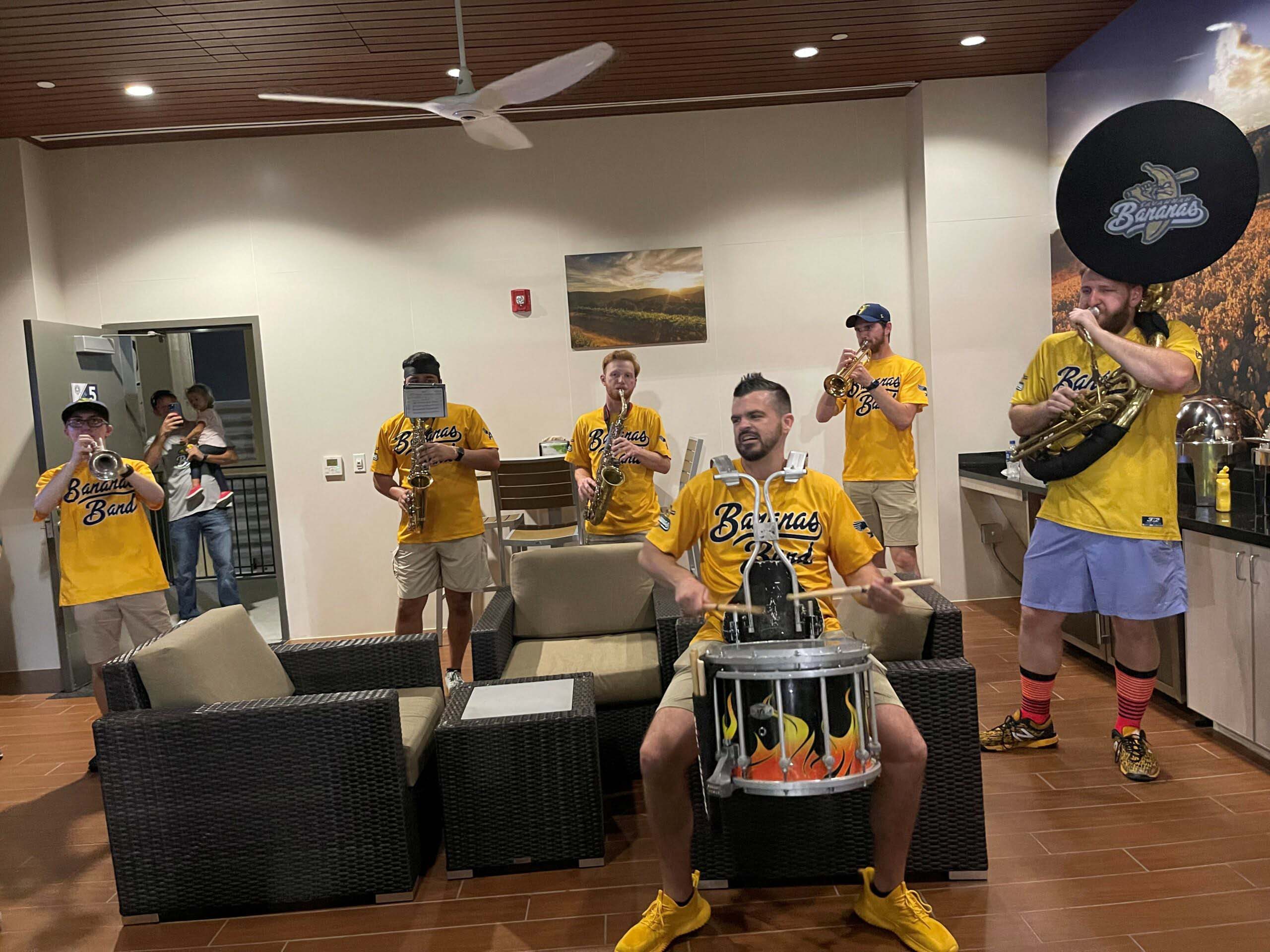 The Bananas have now embarked on its annual tour which began in The Palm Beaches. Fans in attendance were treated to a cast of players and performers that included breakdancing coaches, players on stilts, the Banana Pep Band, and so much more.
Both games for the Banana Ball World Tour in Palm Beach County were sold out. The Banana Ball World Tour brought fans from over 20 states to Palm Beach County. More than 15,000 spectators created a strong economic impact. The two games are projected to have created nearly $1 million in visitor spending while filling thousands of hotel room nights.
The Ballpark of the Palm Beaches is no stranger to hosting premier events like the Banana Ball World Tour. The Ballpark of the Palm Beaches is home to the Houston Astros and Washington Nationals for Major League Baseball Spring Training and has previously hosted the Baseball Americas Qualifer for the XXXII Olympiad, USA Baseball National Team Championships, Perfect Game World Championships, Prospect Select Baseball, and countless other events that represent the best of sports.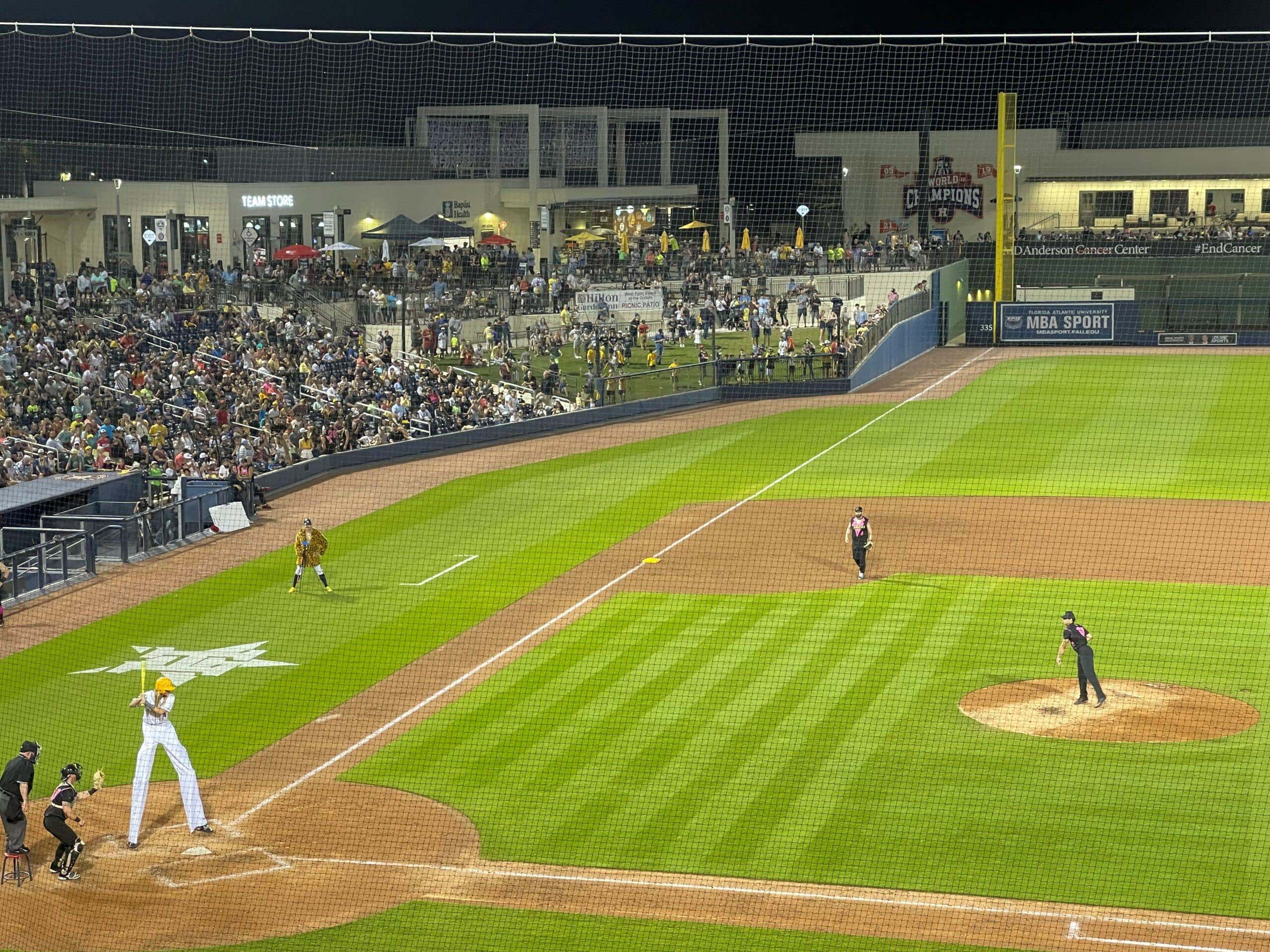 Designed with an elegant wrap-around concourse and inviting sightlines, the 160-acre complex features a fan-friendly 7,700-capacity stadium as its centerpiece, along with six practice fields per team. A total of 13 MLB fields and five 120-by-80-yard multipurpose athletic fields are covered in beautiful Bermuda grass.