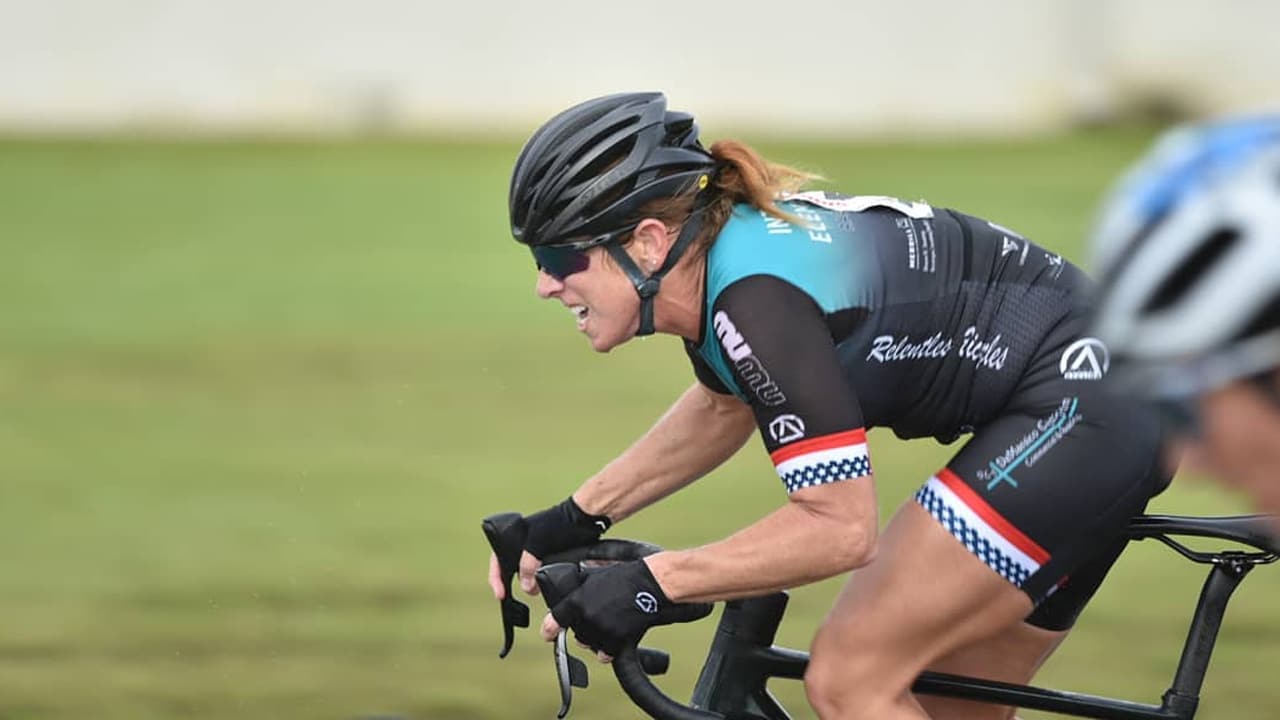 The Palm Beach County Sports Commission is partnering with Extreme Sports Productions, Inc. to support the 2020 Bill Bone Florida State Time Trial Championships on Dec. 13, 2020. Taking place along State Road 700 and U.S. 441 in Wellington, this Florida Bike Racing Association (FBRA)-provided and USA Cycling-sanctioned event, will feature nearly 300 riders competing for the title of 2020 Florida State Champion.
With more than 50 state titles up for grabs throughout the day, riders will compete in several different classifications across varying distances, including age group, para-cycling, category racing, and both two and four-person teams. The day will begin with junior riders competing in 10K (6.2 mile) races, which will progressively become more difficult based on riders' age and experience. The event will conclude with team competitions. The time trial races are referred to as "races of truth" in the cycling community as each rider is competing with the clock to determine the winner.
The event has adopted strong safety protocols to prevent the spread of COVID-19. All participants and spectators are always required to wear a mask excluding presently competing cyclists. Social distancing is strongly encouraged, and signage will reiterate that point throughout the competition grounds.
The event includes a para-cycling division which will enable riders of all abilities the chance to compete. Para-cycling is the adapted form of cycling that will allow tandem riders like Justin Sutton and Paul Harrold the chance to compete. Sutton, a U.S. Army Veteran and blind cyclist from Winter Park, Florida, and co-pilot Harrold, the co-founder of Para Guide Foundation, a non-profit that supports blind and visually impaired athletes, are teaming up to compete for a para-cycling state title. Sutton and Harrold (pictured below) are no strangers to working together as they previously competed at the 2019 Para-cycling World Qualifiers in Carson, California. "There are no stop signs in life, only speed bumps," says Sutton.
The event marks a return of cycling to Palm Beach County since the pandemic began in March. Kevin Abbate, race promoter for the time trials, hopes the competition helps end the year on a high note. "We're excited to bring a state championship level event to finalize the year. If we can end the year with a really successful state championship then all is not lost," said Abbate.
The event also marks a continuation of USA Cycling events having a strong presence in The Palm Beaches. In May 2019, the Palm Beach County Sports Commission supported the Florida State Criterium Championships. The two-day event was hosted in downtown West Palm Beach and included a 50-mile police-escorted course. The championship event created a strong economic impact for Palm Beach County by attracting over 350 traveling participants to the area.
The Bill Bone Florida State Time Trial Championships is also expected to create a strong tourism impact for Palm Beach County even during COVID-19 times. "Cycling competitions lend themselves naturally to outdoor social distancing and allow athletes from all over the state to travel and participate safely," said George Linley, executive director of the Palm Beach County Sports Commission. "We could not be more excited to welcome these elite athletes to The Palm Beaches for what will be an exciting and impactful day of competition."
For more details about the 2020 Bill Bone Florida State Time Trial Championships, visit ESPtiming.com or contact race promoter Kevin Abbate, 561-374-2994,  Kevin@ESPtiming.com.
For a look into world-class cycling in The Palm Beaches, please watch a short recap of the 2019 Bill Bone Florida State Criterium Championships: