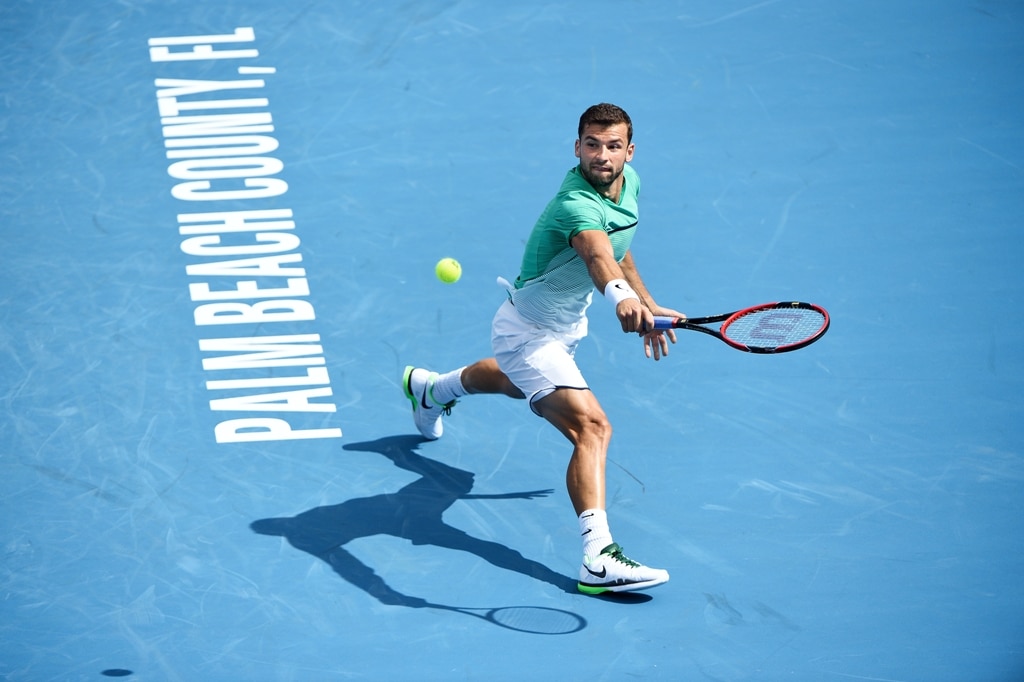 The Palm Beach County Sports Commission will once again partner with Match Point Inc. to support Palm Beach County's premier professional tennis event, the Delray Beach Open by VITACOST.com. The long-running Delray Beach Open has called Palm Beach County home since 1999 and will now be the season-opening fixture on the ATP Tour. The 2021 Delray Beach Open, the only ATP Tour event to feature both ATP 250 and ATP Champions Tour matches, will take place January 4-13 at the Delray Beach Tennis Center.
In the midst of the COVID-19 pandemic, the Delray Beach Open has made significant changes to ensure that the tournament happens safely and responsibly. Attendance will be capped at 2,000, just under 25 percent of the Delray Beach Tennis Center's capacity, to accommodate proper social distancing. All attendees will be required to wear masks throughout the event.
Each year, the Delray Beach Open not only brings a strong economic impact through visiting spectators but also puts The Palm Beaches in front of a world-wide television audience. The event will air live to viewers across the globe with the Tennis Channel's broadcast being shown in over 150 nations.
"The City of Delray Beach along with our tournament staff worked very quickly to take advantage of this chance to play host to a season-opening event," said Mark Baron, tournament director. "The players are eager to get back to playing in tournaments and we are happy to provide that opportunity. We look forward to welcoming them as well as our fans to a healthy and safely produced event in a few short weeks."
Originally scheduled for February, the 2021 Delray Beach Open by VITACOST.com will feature the ATP Champions Tour legends event January 4-6, which will run concurrently with the ATP 250 qualifying matches on January 5-6. The main draw for the ATP 250 tournament, which will feature 28 players in singles and 16 teams in doubles, will begin Thursday, January 7 with two sessions each day until the finals are contested during a single session on Wednesday, January 13.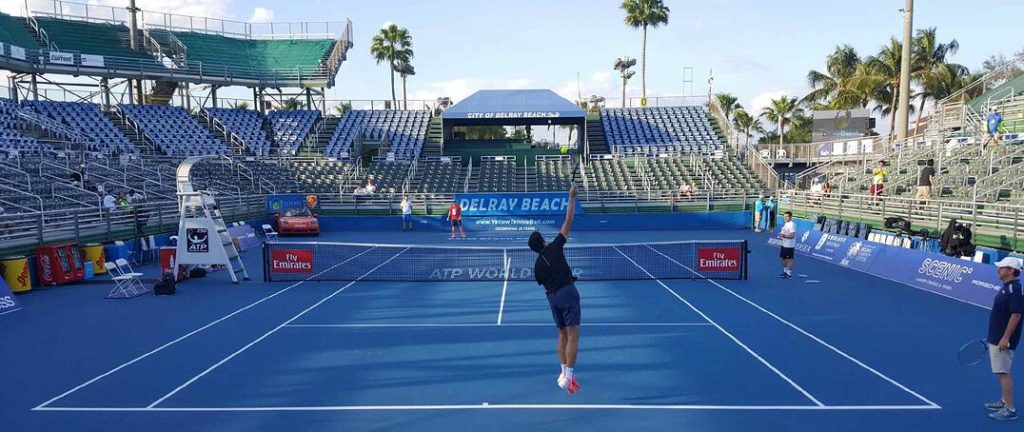 "These are unprecedented times and I would like to thank the tournament organizers for their willingness to adapt by moving into week one of the ATP Tour calendar at such short notice," said Andrea Gaudenzi, ATP chairman. "Providing playing opportunities for our players and ensuring our sport is delivered to fans worldwide in a safe and secure environment is our number one priority. It's only with an entrepreneurial mindset that we can achieve our goals, and full credit goes to Mark Baron and his team for taking on this opportunity to launch the 2021 ATP Tour season. We wish them all the best for a successful week."
The host site for the tournament is the world-class Delray Beach Tennis Center, an idyllic facility that contains 14 clay courts, six hard courts, and an 8,200-seat stadium. In addition to hosting the best professional players, the venue also plays host to a number of elite and charity tournaments including the USTA Clay Court Championships, the Chris Evert Pro-Celebrity Tennis Classic, and the Delray Beach Pickleball Classic. The Delray Beach Tennis Center offers "soup to nuts" services for tournament play, including an upstairs pavilion and conference room and a pro shop with locker rooms, racquet stringing and merchandise. Their second location, the Delray Swim & Tennis Club is just two miles away, houses an additional 18 courts.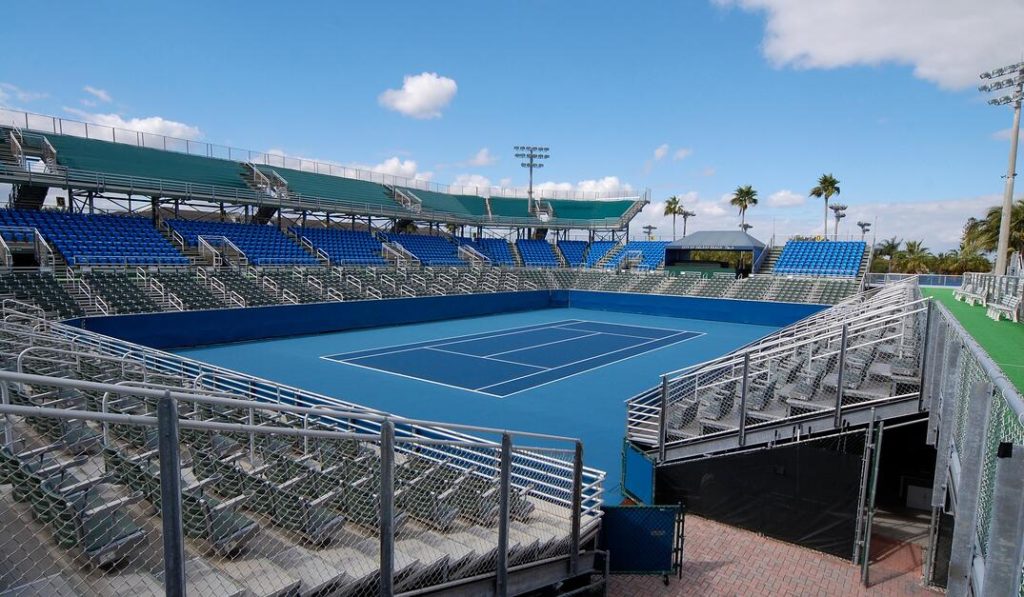 All tickets for the "Physically Distanced, Forever Social" event at the historic downtown tennis center are on sale now at www.yellowtennisball.com or by phone at +1 561-330-6000. In order to accommodate spacious conditions in the stadium and throughout the venue, attendance for each session at the 2021 tournament will be capped at 2,000 people, just under 25 percent of the outdoor stadium's total capacity.
Fans who act quickly can take advantage of a special Holiday Sale on tickets if purchasing before midnight on Dec. 31. Using the promo code CHAMPION, a discount of 30% will be applied to individual box and reserved seats for Sessions 1-4 (ATP Champions Tour matches). For discounted tickets to see the ATP 250 matches, fans can use the code JINGLE to get 10% off individual box seats for Sessions 5-14, while the code BELLS will provide a 20% discount on individual reserved seats for Sessions 5-14.
Sessions for the 2021 tournament are scheduled as follows:
Session 1: Monday, Jan. 4, 6 pm – ATP Champions Tour
Session 2: Tuesday, Jan. 5, 11 am – ATP Champions Tour and ATP 250 Qualifying
Session 3: Tuesday, Jan. 5, 6 pm – ATP Champions Tour
Session 4: Wednesday, Jan. 6, 11 am – ATP Champions Tour and ATP 250 Qualifying
Session 5: Thursday, Jan. 7, 11 am – ATP 250 Singles and Doubles First Round
Session 6: Thursday, Jan. 7, 6 pm – ATP 250 Singles First Round
Session 7: Friday, Jan. 8, 11 am – ATP 250 Singles and Doubles First Round
Session 8: Friday, Jan. 8, 6 pm – ATP 250 Singles and Doubles First Round
Session 9: Saturday, Jan. 9, 11 am – ATP 250 Singles Second Round and Doubles First Round
Session 10: Saturday, Jan. 9, 6 pm – ATP 250 Singles Second Round
Session 11: Sunday Jan. 10, 11 am – ATP 250 Singles Second Round and Doubles Quarterfinals
Session 12: Sunday, Jan. 10, 6 pm – ATP 250 Singles Second Round
Session 13: Monday, Jan. 11, 11 am – ATP 250 Singles and Doubles Quarterfinals
Session 14: Monday, Jan. 11, 6 pm – ATP 250 Singles Quarterfinals
Session 15: Tuesday, Jan. 12, 12:30 pm – ATP 250 Singles and Doubles Semifinals
Session 16: Tuesday, Jan. 12, 6 pm – ATP 250 Singles and Doubles Semifinals
Session 17: Wednesday Jan. 13 – 12:30 pm ATP 250 Doubles Final; 3 pm ATP 250 Singles Final
Click below to take a quick look into last year's historic Delray Beach Open which included the event's first ever women's match featuring breakout tennis star and Palm Beach County native Coco Gauff: