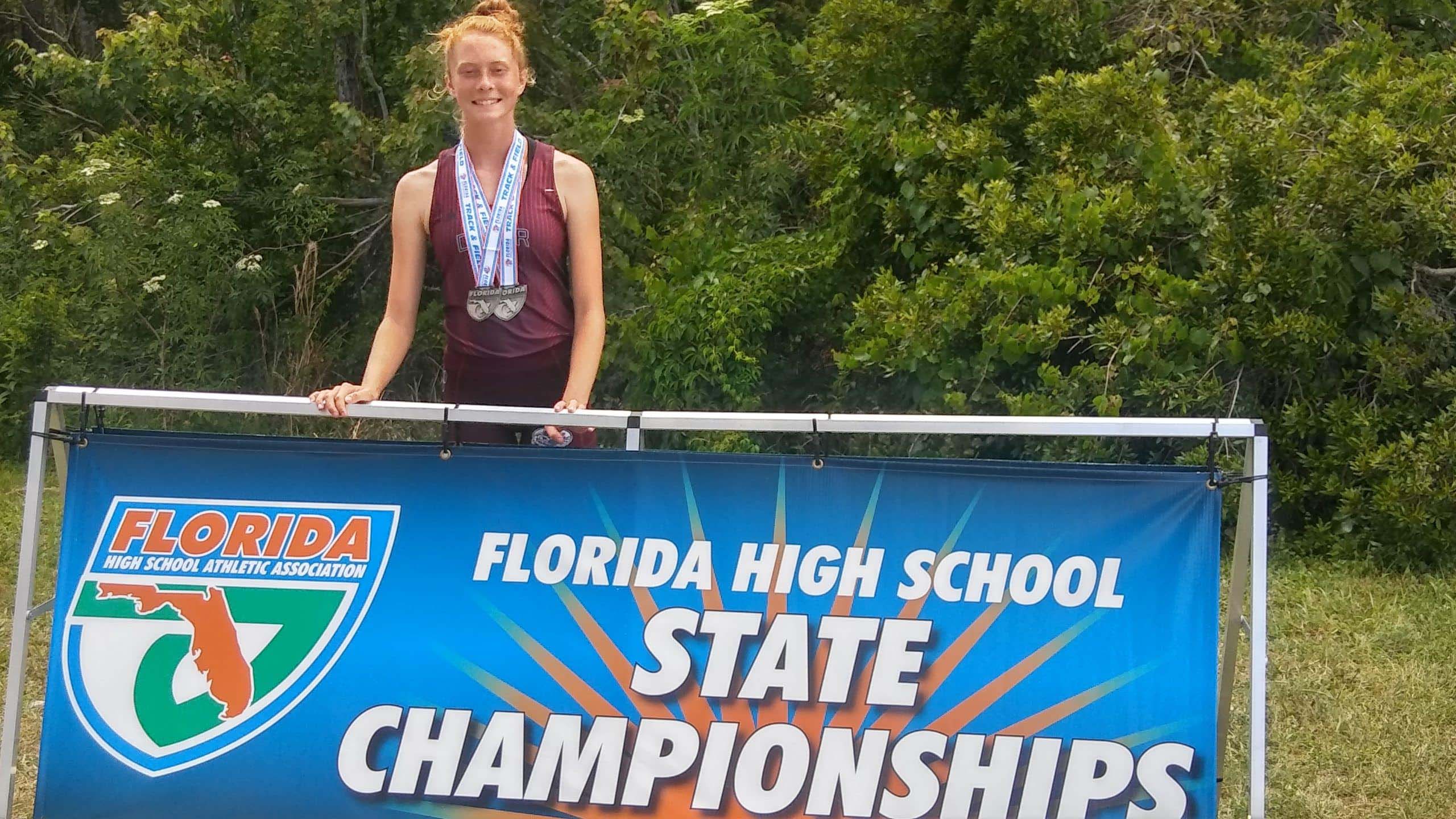 The Palm Beach County Sports Commission announced today that William T. Dwyer High School Track & Field star Holly Cassels has been named High School Female Athlete of the Year by the Palm Beach County Sports Hall of Fame presented by the Law Firm of Lytal, Reiter, Smith, Ivey & Fronrath.
During the 2019 season, Cassels led Dwyer to county and district championships for the third straight year. Cassels placed first in district and regional individual competition. Cassels finished third in regional competition to become the highest place finisher in school history. Cassels committed to join the University of Central Florida's Track & Field program in February.
The Palm Beach County Annual Sports Awards announcements will continue Saturday, May 2 with the High School Male Athlete of the Year finalists to be named on PBCSC social media. The winner will be announced Sunday, May 3. Follow the announcement process with updates coming daily at @pbsportsfl on Facebook, Twitter, and Instagram.