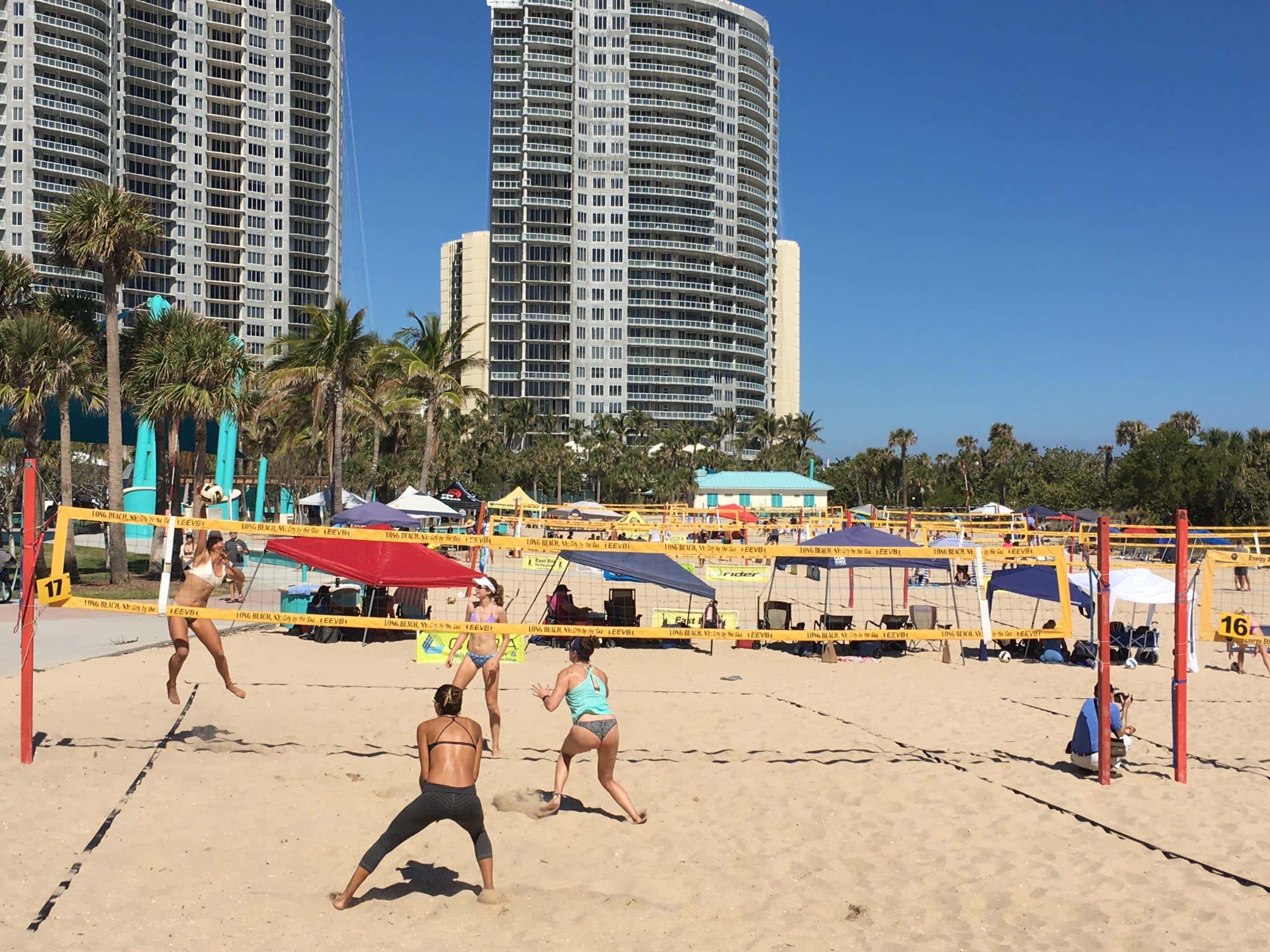 East End Volleyball and the Palm Beach County Sports Commission will once again bring highly competitive volleyball to the sands of Singer Island in Riviera Beach with the Sunshine Series from Feb. 27-28, 2021. East End Volleyball has consistently attracted hundreds of the best junior, adult, and senior players to Palm Beach County. This year will be no different as competitors from 21 different divisions will battle for cash and merchandise prizes.
The event is East End Volleyball's fourth and final stop in their Sunshine Series that includes four events across Florida in February. The event features an exciting element as many of the division's winners will receive nearly all or some of their entry fees as prize money. The men's and women's open divisions have 90 percent of their entry fees on the line spread across the first, second, and third place, while all other Saturday divisions are vying for 50% of their tournament fees. The Sunday matches will include the adult coed division playing for cash prizes while all other divisions have the chance to win merchandise prizes. Also on the line are highly coveted Association of Volleyball Professional points that contribute to rankings used for seeding future events.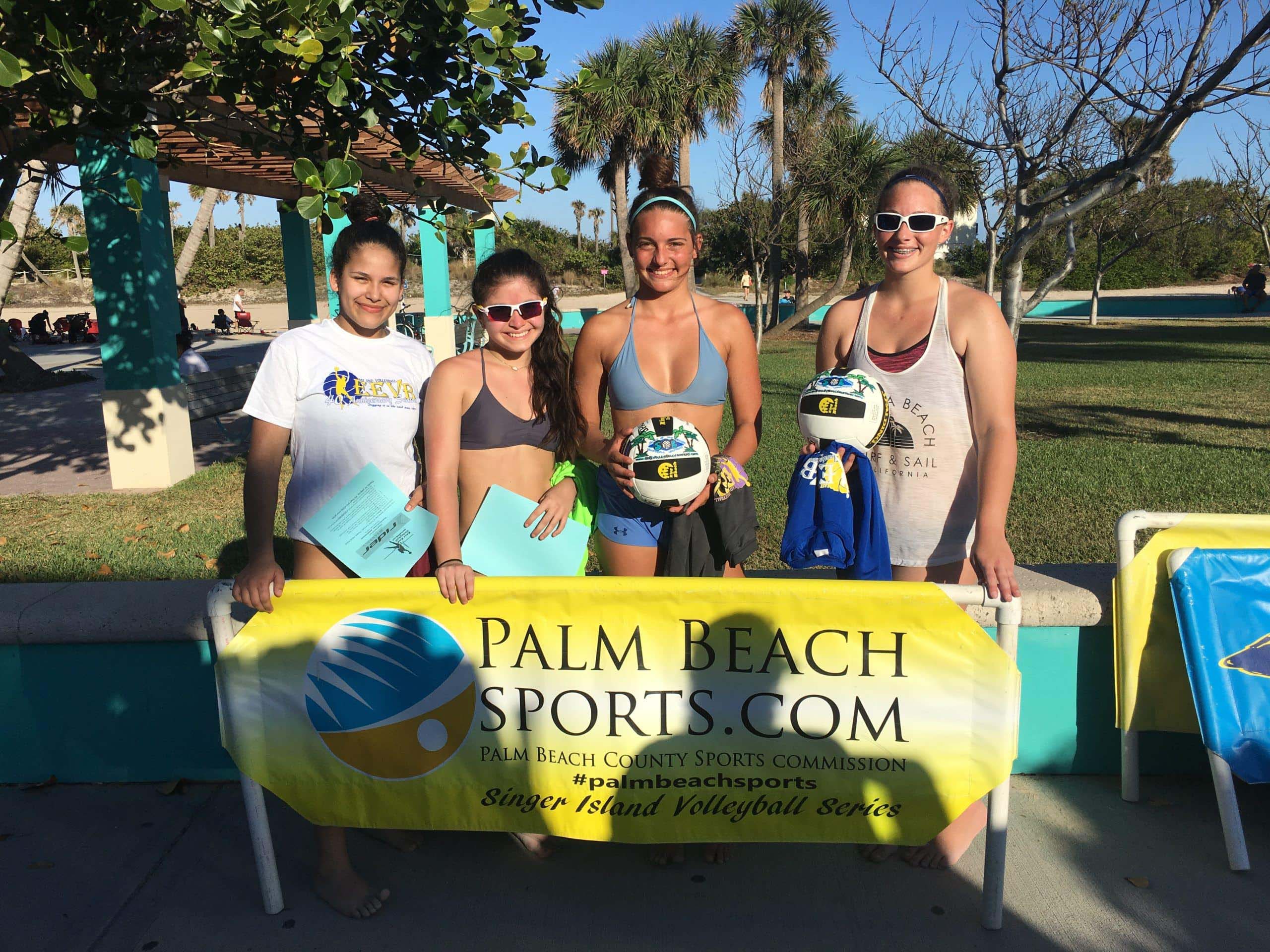 The Sunshine Series will be the first volleyball event supported by the Palm Beach County Sports Commission since the beginning of the Covid-19 pandemic. East End Volleyball has implemented a comprehensive safety protocol to ensure the health and wellbeing of all participants and spectators. The measures include completely paperless registration, mask-wearing enforced when not competing, and a ban on high-fiving or handshaking during play. The event organizers encourage players who do not feel well to drop out immediately. Full refunds will be given to anyone who is feeling sick.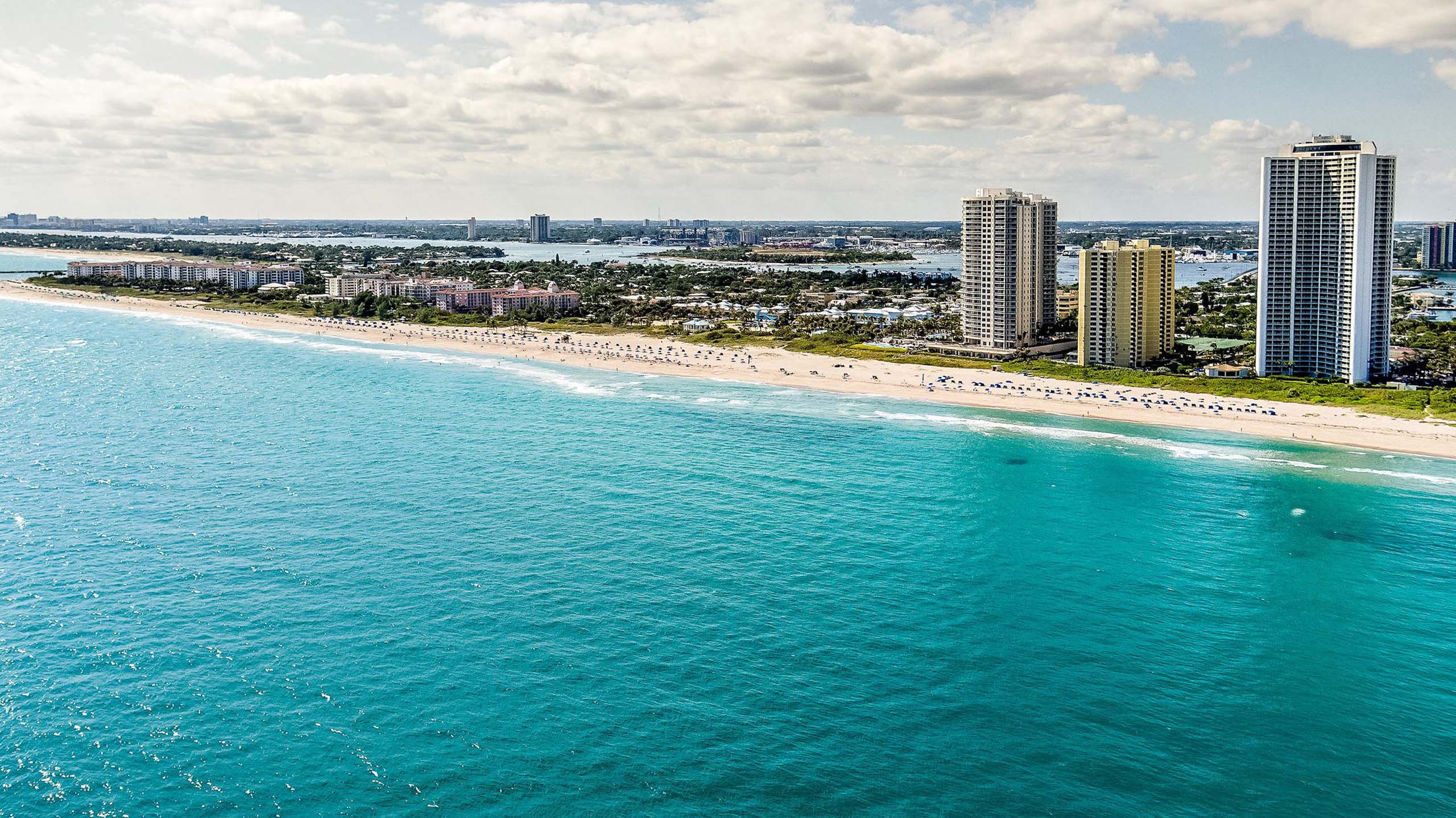 The beaches of Singer Island in Riviera Beach will be used as the host venue for the event. The event is yet another fantastic addition to a growing list of events that have called Riviera Beach home. Past events include SandStorm Juniors Tourney Series AVP East Coast Championships Qualifier (volleyball), Sailfish Marina Big Dog Fat Cat KDW (fishing), Singer Island Beach Polo (equestrian polo), and the Ball Stars Youth Camp (basketball).
Volleyball photos courtesy Fred Obermiller.