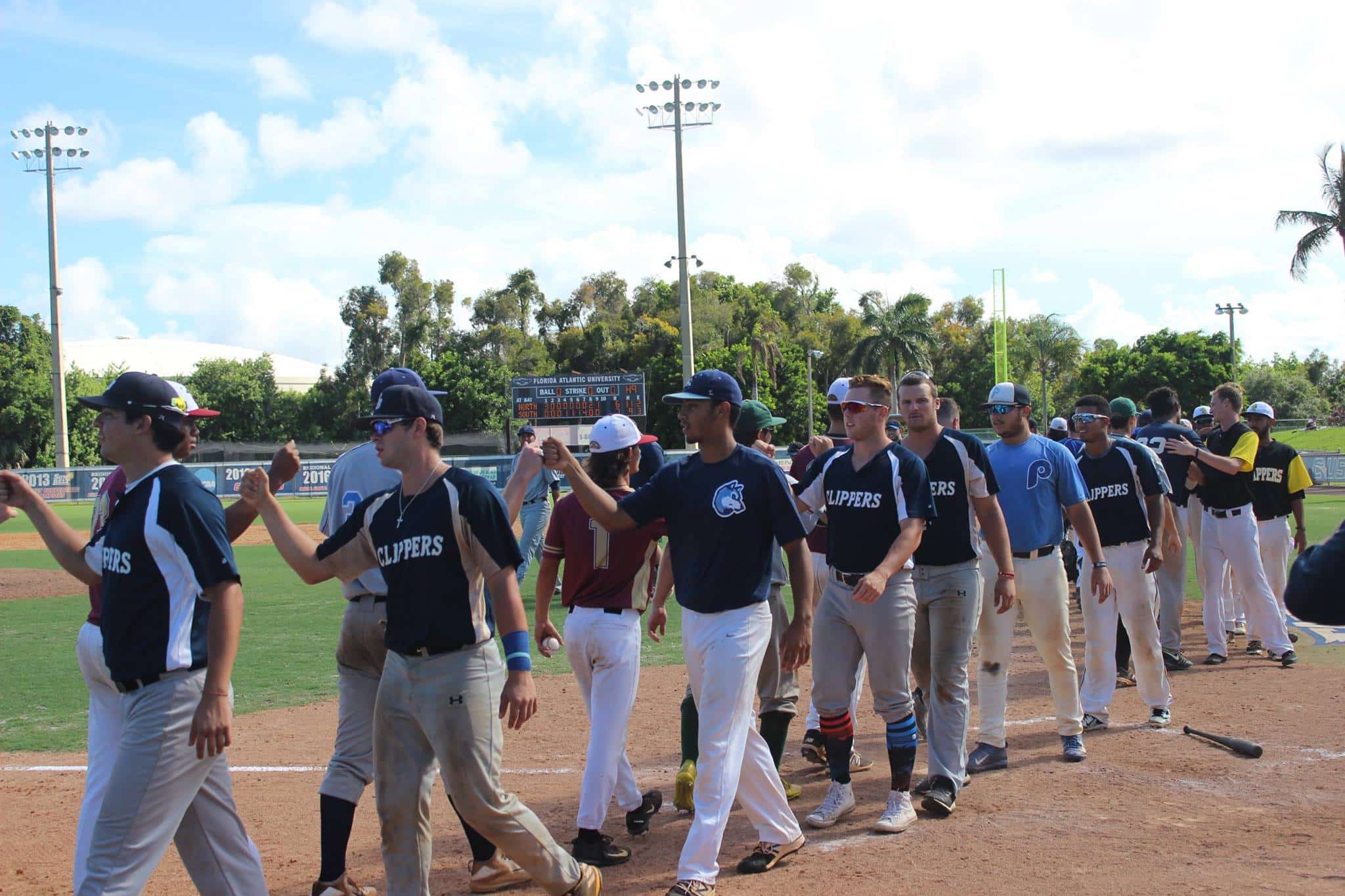 The South Florida Collegiate Baseball League (SFCBL), one of the nation's top summer leagues, began play in early June in partnership with the Palm Beach County Sports Commission. The competition's start marks the return of baseball in Palm Beach County as the region continues to welcome sports back amidst post-pandemic recovery efforts. The league is following the guidance of local and national organizations to ensure safety of all participants.
The SFCBL began play June 9, welcoming 10 teams consisting of current collegiate baseball players. The league will operate games on a near-daily basis until July 30 across six venues, five of which are in Palm Beach County: Harry Gribbon Field (West Boynton Beach), Highlands Christian Academy (Pompano Beach), Palm Beach Atlantic University (West Palm Beach), Little Fenway at Miller Park (Delray Beach), Santaluces Athletic Complex (Lake Worth), and Joseph R. Russo Athletic Complex (Palm Beach Gardens).
The wood bat summer league serves as an opportunity for the best amateur college baseball players to develop in a competitive environment, while getting exposure from professional baseball scouts. Since 2011, the league has produced 136 Major League Baseball draft picks. The SFCBL invites collegiate baseball players from across the nation competing in the National Collegiate Athletic Association (NCAA), the National Association of Intercollegiate Athletics (NAIA), and the National Junior College Athletic Association (NJCAA). A total of seven teams in the league are based in Palm Beach County: Delray Beach Lightning, Florida Pokers, Palm Beach Diamond Ducks, Boca Raton Blazers, Phipps Park Barracudas, Boynton Beach Buccaneers, and West Boca Snappers.
In 2019, the SFCBL generated nearly 3,000 room nights and over $2 million in economic impact. Due to the coronavirus outbreak, the league's economic impact is expected to take a hit in 2020 but will still provide many room nights as over 200 players and staff are staying in Palm Beach County hotels. The league has taken measures to ensure safety at the hotels by limiting two persons per room and implementing three daily room cleanings.
Due to the COVID-19 crisis, the SFCBL has implemented several new measures to ensure safety of its participants. The league has emphasized social distancing where possible, restricted game day rosters to 20 players, requiring PPE in accordance with local guidelines, limiting restroom capacity to one person at a time, and restricting the sharing of equipment where possible. The games are not open to the public at this time.
For more information about the SFCBL, visit the league's official site here.