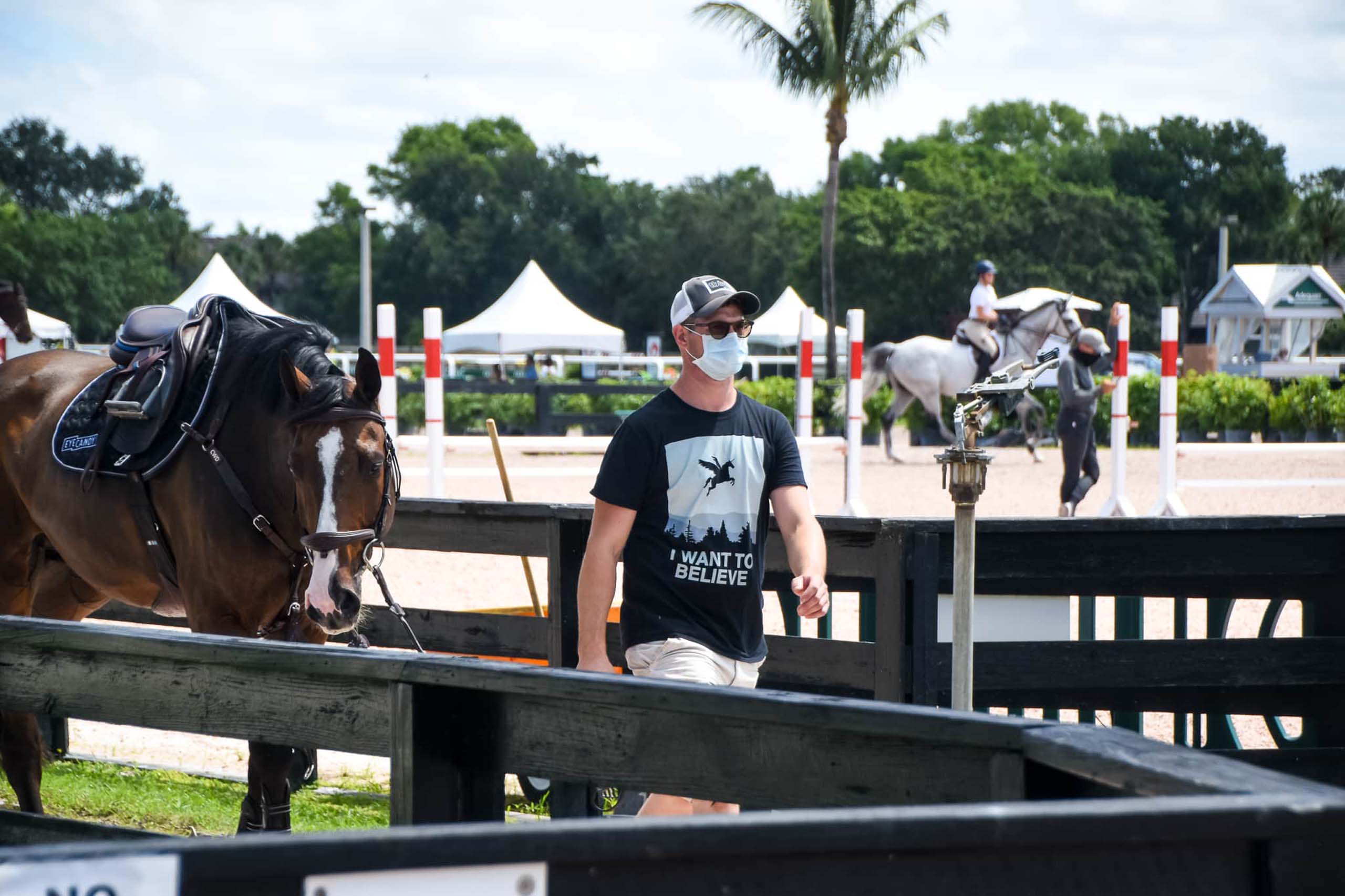 Equestrian Sports Productions (ESP) held the first safe and successful equestrian competition, the ESP Spring Series, at the Palm Beach International Equestrian Center (PBIEC) since the COVID-19 pandemic affected Florida. While the event was an adjustment from typical competitions, ESP reported a 100% safety protocol satisfaction from its attendees.
The first week of June saw approximately 750 horses entered, while the following two weeks counted 690 and 659, respectively. Additional staff was brought in to facilitate the increased entry numbers and help enforce proper social distancing. Over 2,000 masks were distributed to staff and exhibitors, while almost 11,500 pairs of gloves were utilized. The requirement of gloves in the warmup rings and the portable sinks with antibacterial soap helped curb the use of sanitizer by the arenas. However, approximately 16 gallons of hand sanitizer were still dispersed throughout the grounds in June.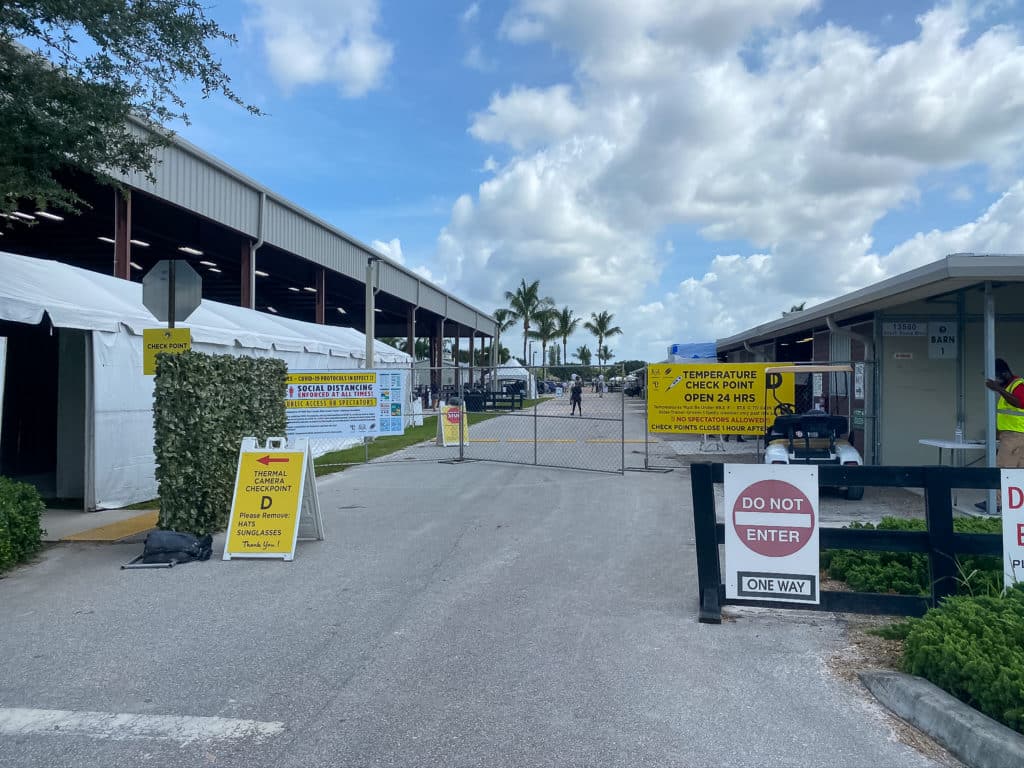 Upon completion of the three weeks, exhibitors and their family members that attended the shows were asked to complete a short survey to gauge the overall sentiment and collect feedback on the various safety measures. Of the 140 results, 100% said the protocols made them feel safe to attend. A few suggestions included adding more hand sanitizing stations and shaded areas for parents or riders waiting to compete. ESP management is currently exploring adjustments to the protocols for the Summer Series, which picks back up in August, as well as researching how to be more environmentally conscious. However, masks, social distancing, and temperature checks will still be required.
In the survey, family members of participants had a great appreciation for the added safety measures, including Jose Gomez, president of Wellington Agricultural Services. "I have a son that is a junior rider, so we've been here almost every day as parents," commented Gomez. "I think the ESP team has done such a great job preparing safety measures quickly with the [temperature] screening up front, all the sanitation stations, and plenty of water for everyone. I told my kids they were allowed to come because I felt safe. Our son will be back in August competing."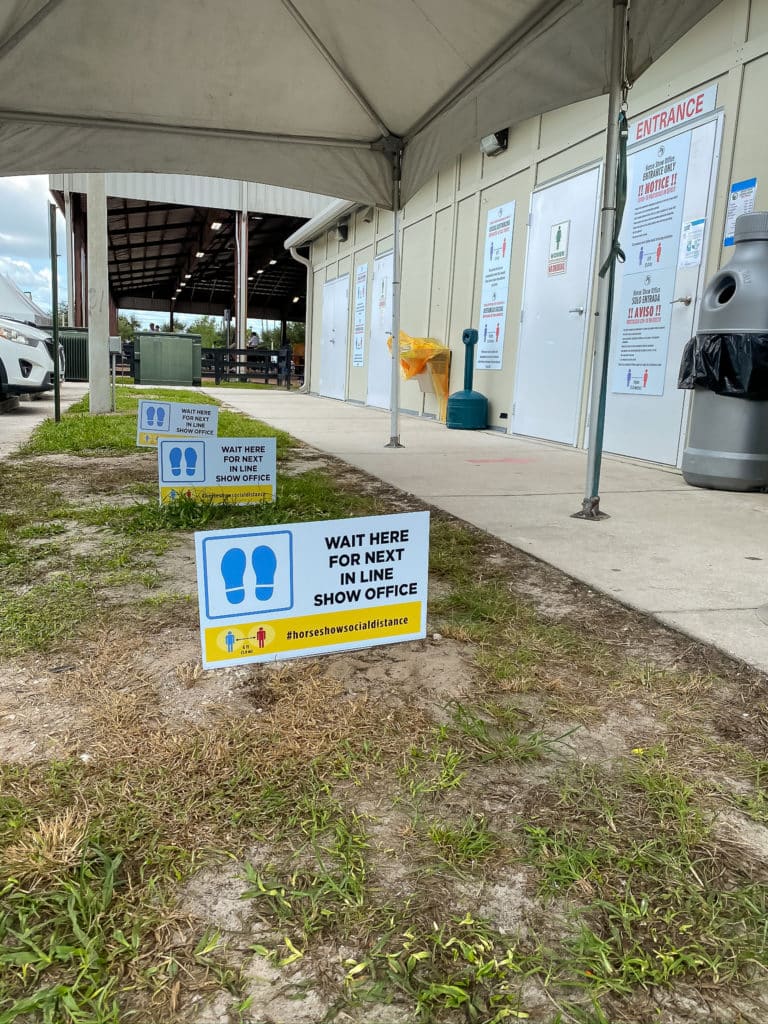 Due to the pandemic, ESP was forced to shorten their prestigious 12-week Winter Equestrian Festival which is held annually from January to April at PBIEC. In an effort to bolster the 2021 season, ESP has announced that an additional week will be added to the 2021 show schedule. The "WEF Premiere" week will be held January 6-10.
The ESP Annual Series is tentatively set to return in August and continues with six full weeks of competition before the ESP Fall Series begins in October. The Prize List will be available soon with class schedules and updated safety procedures.