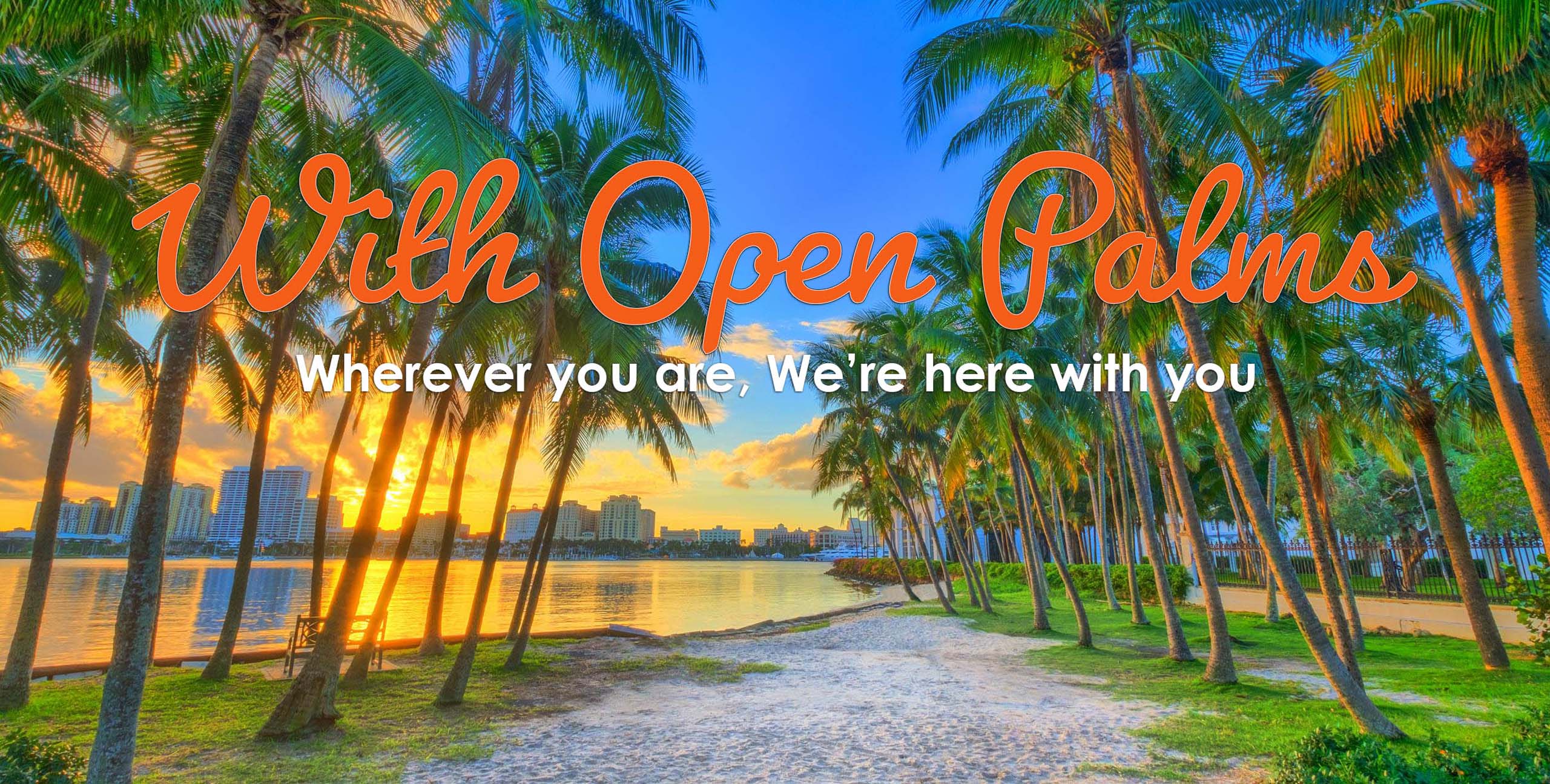 Virtual Palm Beaches
If you're practicing your social distancing and need a virtual vacation, we've got you covered. Enjoy some of the best of what The Palm Beaches has to offer. When you're ready to visit again, we're here for you with open palms.
Palm Beach County Sports Zoom Virtual Backgrounds
Take your virtual meetings to The Palm Beaches, with #palmbeachsports Zoom backgrounds! Whether you're planning a meeting or a virtual happy hour with friends, these 12 free backgrounds are available here.
FITTEAM Ballpark of The Palm Beaches
The Ballpark of the Palm Beaches is the Spring Training home to the 2019 World Series contenders the Houston Astros and Washington Nationals. Designed with an elegant wrap-around concourse and inviting sight lines, the 160-acre complex features a fan-friendly 7,700-capacity stadium as its centerpiece, along with six practice fields per team. Get a virtual look inside now.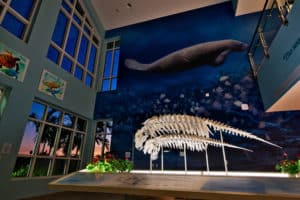 Manatee Lagoon
Experience a Manatee Lagoon visit without having to step foot on our property. Our campus is closed to the public right now, but our educators, known as our manatee masters, invite you to take a virtual step into the world of manatees and Manatee Lagoon through our new virtual learning series!
Loggerhead Marine Life Center
Did you know? The Sea Turtle Hospital at Loggerhead Marinelife Center treats an average of 40 – 60 sick or injured juvenile to adult sea turtles each year (not including the hundreds of disoriented or injured hatchlings)! Our state-of-the-art sea turtle hospital operates 7-days a week and our rehabilitation staff is on call 24 hours each day. Find out more and experience the virtual tours at the Loggerhead Marine life center.
Florida Atlantic University
Take a virtual look at the crown jewel in FAU's sports portfolio, the 30,000-seat FAU Stadium, is home to the Cheribundi Boca Raton Bowl each December, which is broadcast annually on the ESPN family of networks. The stadium is built on natural turf, and includes 23 private boxes on two suite levels, a luxury Premier Club level, an open air Priority Club level with Cabana Bar, and a media/broadcast press box level.
South Florida Science Center and Aquarium
The South Florida Science Center and Aquarium is taking its mission VIRTUAL. Although the recent precautions set by the COVID-19 pandemic have caused our doors to close, we still strive to be a STEM education resource for your family and our community.
Jupiter Inlet Lighthouse & Museum
Download our free smartphone app Jupiter Lighthouse Tours available for Apple and Android technology. There you will find a "Kids Tour with Charlie Pierce" for students to experience the lighthouse grounds virtually. This tour lasts 30 minutes.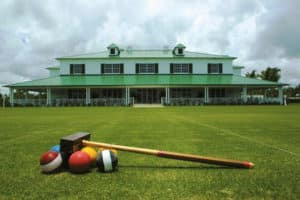 National Croquet Center
The National Croquet Center has a 19,000 square foot, Caribbean-Colonial-style clubhouse, with wide verandas overlooking four acres of lush lawns that are the equivalent of laser-level putting greens (105' X 84' each). Take a virtual tour inside and you will find wide entryways; gracious space for dining; an elegant lounge; and two ballrooms upstairs for dinners, dancing, or meetings, or a combination thereof.
Henry Morrison Flagler Museum
Explore some of the Flagler Museum's rooms on the first and second floors, and the Pavillion, by taking a Virtual Tour.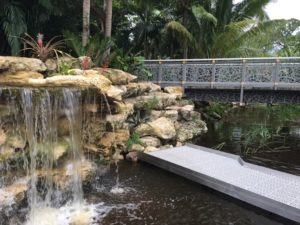 Mounts Botanical Garden of Palm Beach County
Learn about frogs with David Blackburn, Ph.D. Blackburn is the University of Florida Associate Curator of Herpetology at the Florida Museum of Natural History. Experience Ribbit the Exhibit through the arts virtually at Mounts Botanical Garden.
Ann Norton Sculpture Gardens
The Ann Norton Sculpture Gardens will collaborate on a 50th anniversary celebration of Earth Day on April 22, by virtually uniting students throughout Palm Beach County with prominent environmental organizations including The South Florida Science Center and Aquarium, Manatee Lagoon- an FPL Eco-Discovery Center, Loggerhead Marinelife Center, The Everglades Foundation, Friends of Palm Beach, Florida Crystals, and more.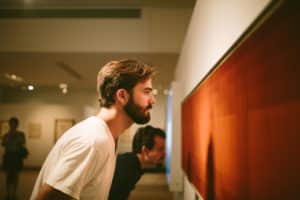 Boca Raton Museum of Art
Being inspired and creative have not been canceled. Art, culture, and creativity have always made a difference in powerful ways, especially during challenging times. We are grateful for your support and plan to give back to the community. A special new series called Keep Kids Smart with ART will be available online to help parents and their children who are home from school.  You will find other new digital programs especially made by the Museum for all ages.