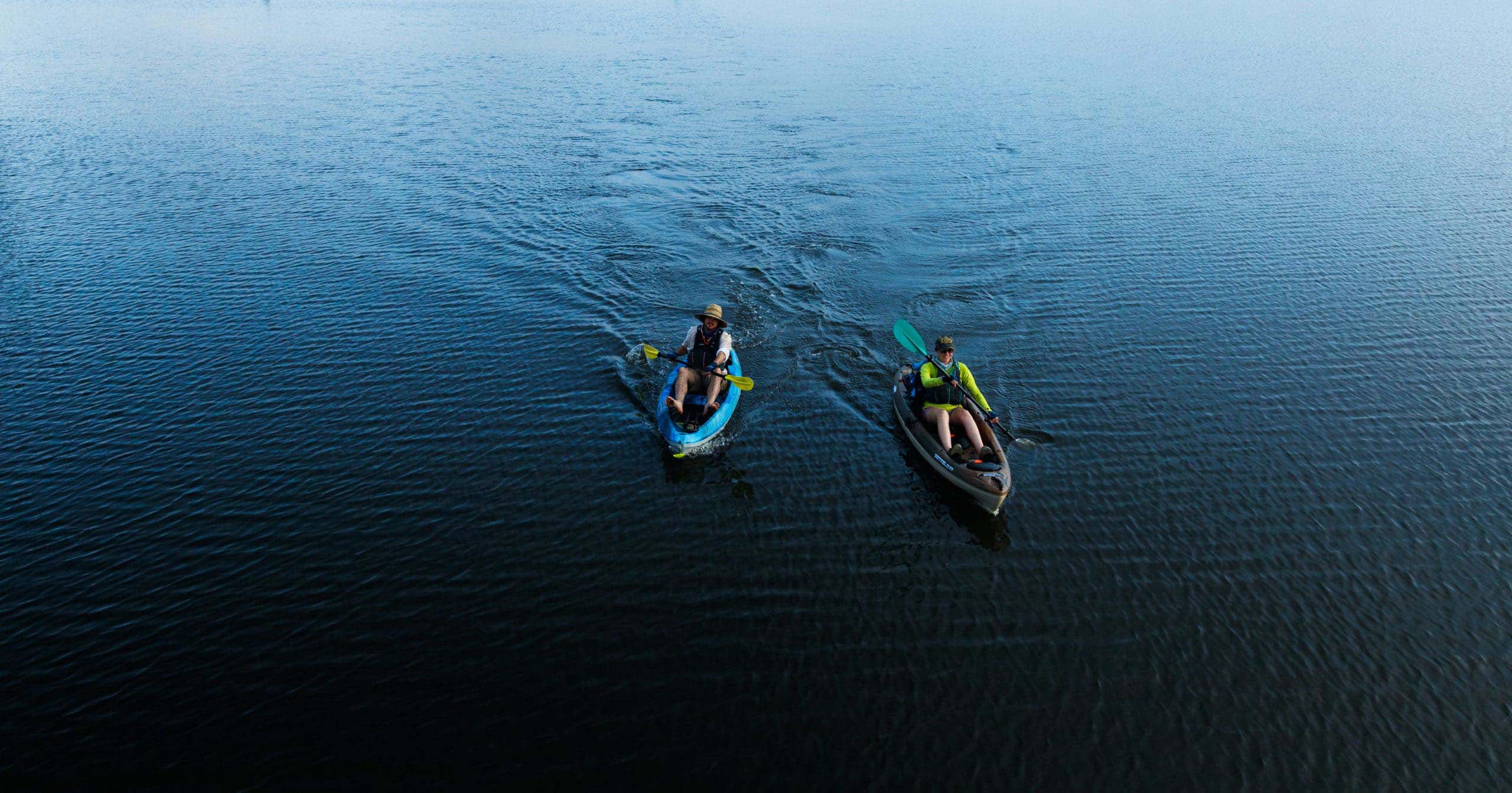 Just as day breaks on Saturday, April 10, anglers in the Exotic Bass Roundup will push off in their kayaks in search of peacock bass and clown knifefish. The inaugural event organized by Extreme Kayak Fishing, in partnership with the Palm Beach County Sports Commission, marks the sport of kayak fishing's return to The Palm Beaches after the Covid-19 pandemic halted sporting events.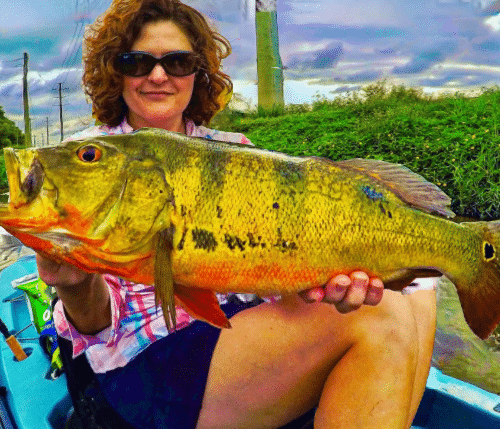 Photo: Deep Blue Kayak Fishing
The competitors will return to Lake Ida Park at 2 p.m. where the awards ceremony will take place. The tournament is a catch-and-release event meaning that all bass and knifefish will be measured shortly before being returned to the water. Nearly $5,000 in cash prizes is on the line in addition to merchandise and apparel prizes. Before the event, a kick-off party will be held at Duffy's in Delray Beach on Thursday, April 8.
The event is expected to continue a strong uptick in sports tourism in Palm Beach County with over 100 anglers set to participate. Sports tourism has led the way in Palm Beach County in terms of economic recovery. International events like the PGA Tour's The Honda Classic and Equestrian Sport Production's Winter Equestrian Festival have been a great benefit for The Palm Beaches after the pandemic but smaller, amateur events have also returned in droves. The same day the kayakers will take off in Delray Beach, two other events will provide further tourism relief; the Angels for Autism softball tournament and the USA Powerlifting Florida State Open Championships will take place in West Palm Beach.
"The Palm Beach County Sports Commission is thrilled to welcome the Extreme Kayak Fishing team to Palm Beach County for what will be a thrilling day of competitive fishing. This event says so much about what makes sports in The Palm Beaches so great by utilizing a naturally occurring area to bring an emerging sport to our shores," said George Linley, executive director of the Palm Beach County Sports Commission.
Lake Ida Park is a sprawling 190-acre park in Delray Beach operated and maintained by the Palm Beach County Parks and Recreation Department. The park features two boat ramps, a two-mile bike path, picnic pavilions, and more. The park is open daily from sunrise to sunset.
For more information about kayak fishing in Palm Beach County, visit https://www.extremekayakfishingtournament.org.