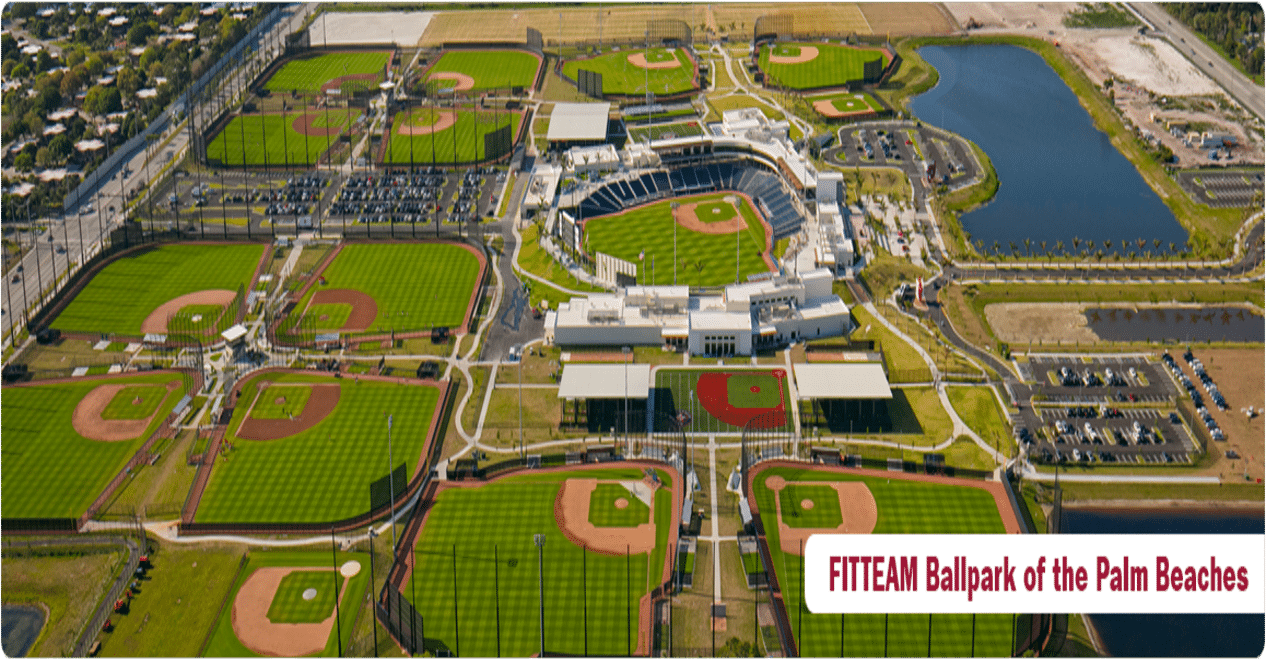 With sporting events on hold amid the Coronavirus outbreak, the sports community has stepped up in a big way to aid prevention and recovery efforts. FITTEAM Ballpark of The Palm Beaches is now a testing site for the virus.
In addition to millions of dollars donated by professional athletes and their teams, sports entities are beginning to open their doors as testing sites. Locally, FITTEAM Ballpark of The Palm Beaches has been temporarily converted into a testing site for COVID-19. The Ballpark opened in 2017 and is home to the Washington Nationals and the Houston Astros. The Astros and Nationals have each pledged $1 million to aid ballpark employees during the work stoppage.
Nationwide, sports stadiums are on the forefront of the Coronavirus battle. In Florida, Hard Rock Stadium, home of the Miami Dolphins, and Raymond James Stadium, home of the Tampa Bay Buccaneers, have opened as testing sites. Other professional sports teams have joined in the efforts as well with the New England Patriots converting  Gillette Stadium into a testing site.
Testing is available at the FITTEAM Ballpark of The Palm Beaches by appointment, which you can schedule by calling 561-642-1000.