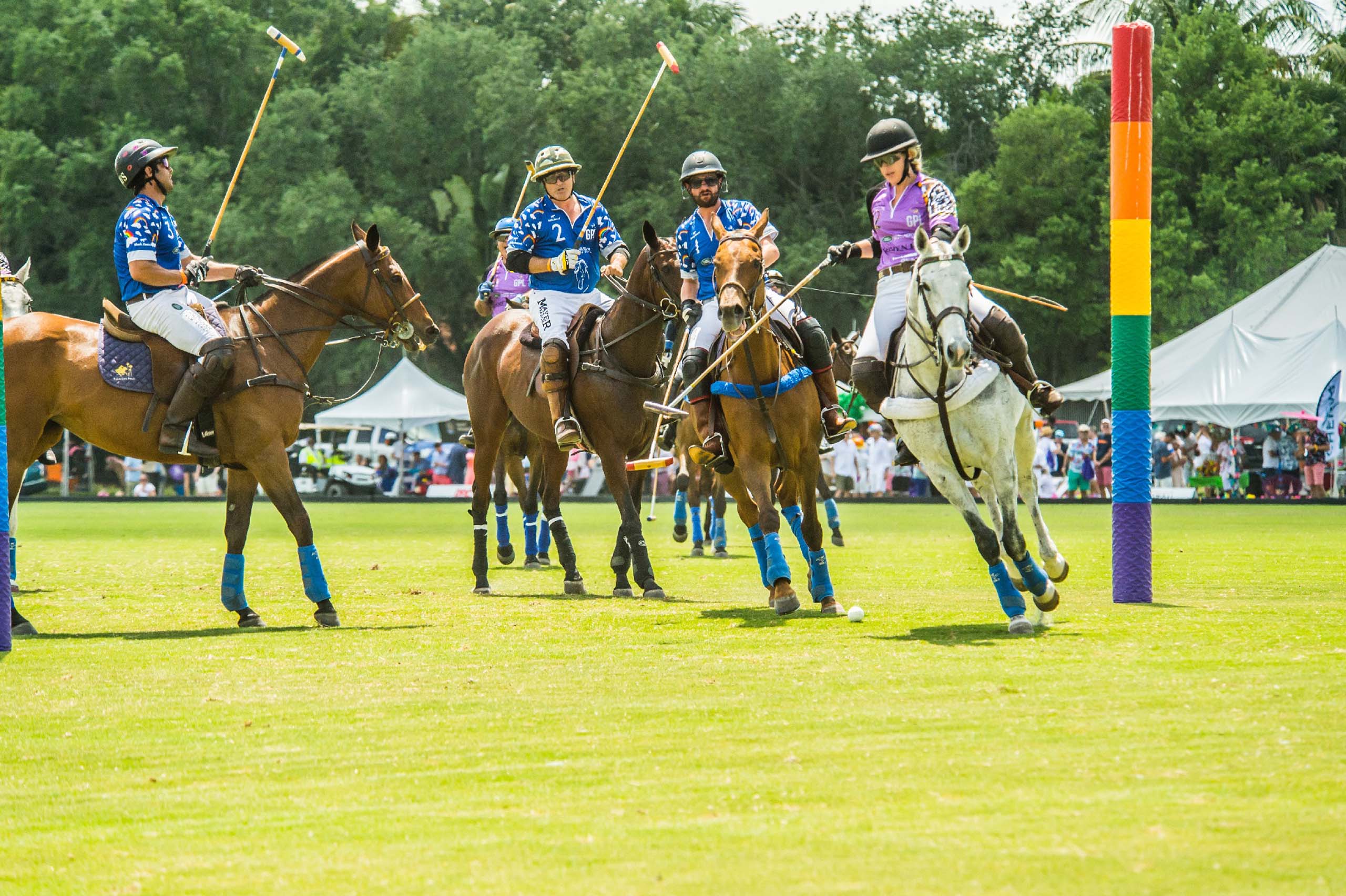 The world's only LGBTQ-identified polo tournament, the Lexus International Gay Polo Tournament will be held March 25-28 at the International Polo Club in Wellington. Four teams will battle on the iconic Field One for two GPL Perpetual Trophies, The Senator's Cup and The Founder's Cup.
Each year, the event ranks as one of the top attended polo events of any kind. Held over four days, the tournament combines high-level polo competition with a high-energy, inclusive tailgate experience.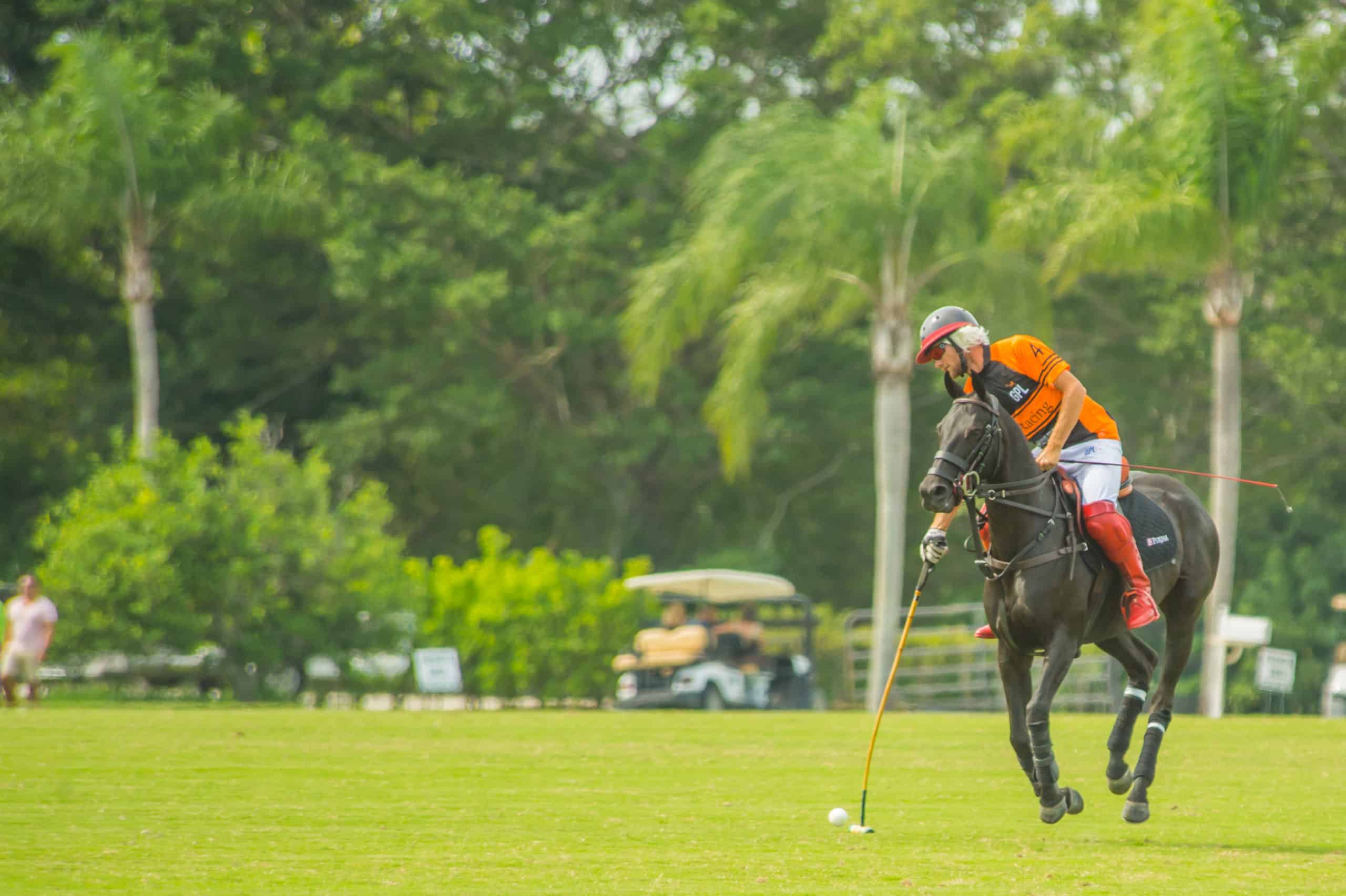 The players arrive at International Polo Club on Thursday, March 25 to begin practice and play preliminary matches. On Friday, March 26, the Gay Polo League (GPL) presents Polotini, the organization's fundraising event held at the IPC Pavillion. Polotini will feature a sit-down dinner, hosted bar, dancing, live performances, and a silent auction to benefit GPL's charity partner, SAGE — a national advocacy and services organization that has been looking out for LGBT elders since 1978. On the main tournament day, Saturday, March 27, gates will open at 11 a.m. and matches will begin play at 12 p.m.
"Our event, experientially, we define it as a love child between Burning Man and Pretty Woman," said Chip McKenney, founder of the Gay Polo League. "There's an elegance to our event. While we are gay-identified, we're inclusive, not exclusive. We have a lot of allies that come. It's a very gracious and inclusive experience."
Events like the Gay Polo League highlight the variety of equestrian events that call Palm Beach County home. In addition to this tournament, International Polo Club is home to the Gauntlet of Polo and the U.S. Open of Polo. The Gauntlet of Polo is underway now with teams vying for $1 million in prizes in three legs of competition held from February to April.
The International Polo Club is the largest spectator-friendly polo facility in the United States but offers more than just polo as its seven fields can be converted into nearly 50 multipurpose fields. The fields are ideal for rugby, field hockey, lacrosse, football, and soccer. USA Field Hockey's National Hockey Festival, American Youth Soccer Organization (AYSO) National Games, Intercollegiate Women's Lacrosse Association (IWLCA) Presidents Cup, and the Rugged Rugby Tour have all been played at International Polo Club. Created with players and fans in mind, the stadium welcomes up to 794 spectators, with an additional 1,028 box seats, and features 7,000 square feet of indoor usable floor space. The banquet facility, one of the most elegant in The Palm Beaches, can seat up to 500.