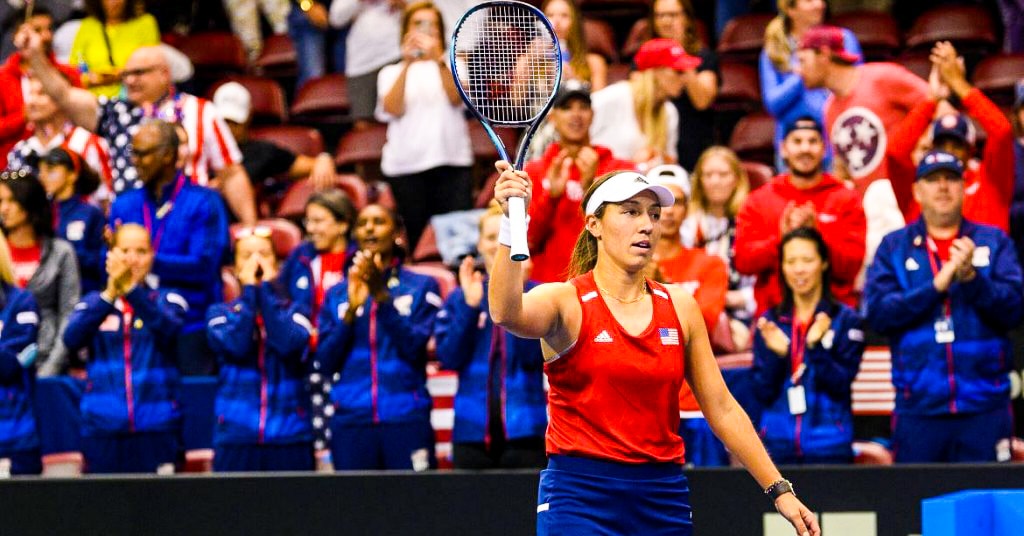 Top-ranked American and world No. 3 Jessica Pegula is confirmed to join world No. 6 Coco Gauff on the U.S. Billie Jean King Cup Team set to compete in a 2023 Qualifying tie vs. Austria April 14-15 at the Delray Beach Tennis Center in Delray Beach, Fla. 
Pegula would be the highest-ranked player to compete for the U.S. Billie Jean King Cup Team since No. 1 Serena Williams in 2015. Pegula and Gauff together would give the U.S. team two players ranked inside the Top 6 on the same squad for the first time since the 2005 World Group First Round, when No. 1 Lindsay Davenport and No. 4 Serena Williams featured for a U.S. squad that defeated Belgium, also at the Delray Beach Tennis Center. 
The U.S. team will feature a total of 4-5 players. The final team nominations will be made by March 13.
The Qualifier is a best-of-five match series that begins Friday, April 14, with two singles matches. Two reverse singles matches and a doubles match will follow on Saturday, April 15, with an amended Saturday schedule possible if one nation clinches victory in the third or fourth singles match.
Tickets are on sale to the general public via Ticketmaster.com. Visit usta.com/billiejeankingcup for more information.