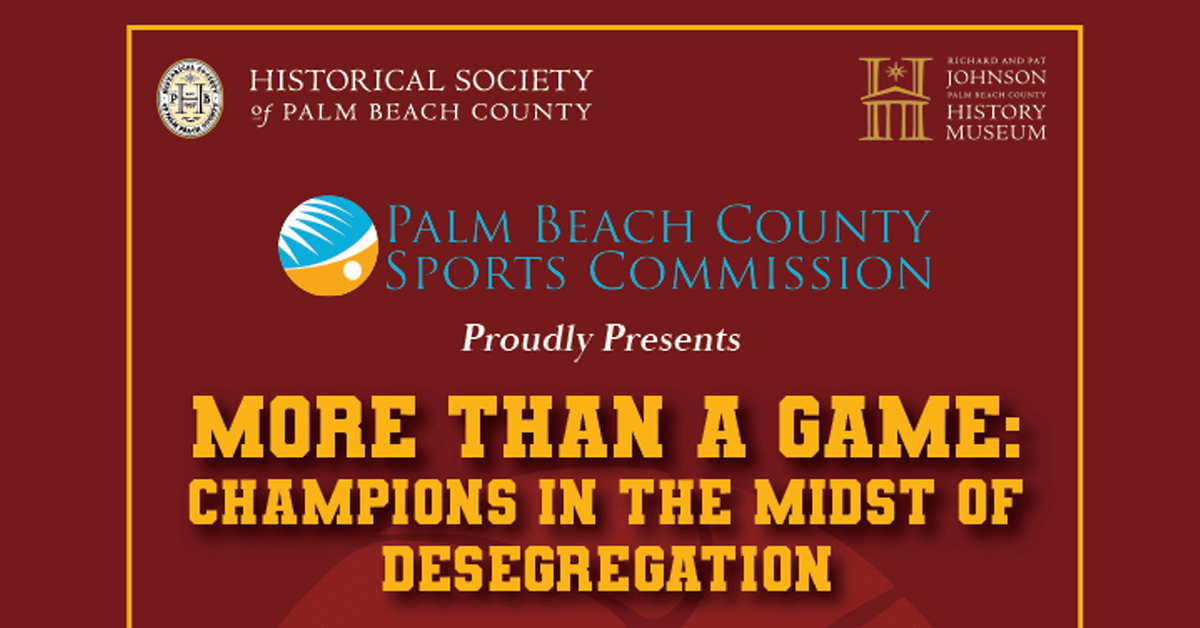 The Richard and Pat Johnson Palm Beach County History Museum, in partnership with the Palm Beach County Sports Commission is proud to present its Black History exhibit, More than a Game: Champions in the Midst of Desegregation, which runs through February 26, 2022, in the courtroom of the 1916 Historic Court House in downtown West Palm Beach. The Palm Beach County Sports Commission is proud to support this exhibit which recognizes one of Palm Beach County's most important sports moments.
The 1967-1968 basketball season of Roosevelt Junior-Senior High School in West Palm Beach was history in the making. Coach Floyd Andrews led an exceptional team to an undefeated season and the first state title during integrated play, which only began with the district tournament. Roosevelt was the center of a tight-knit community with high standards for their children and racism was not an excuse. In 1970, the school would close as part of the process of desegregation first ordered by the U.S. Supreme Court in 1954.
About the Exhibit and Events:
Exhibit January 3 – February 26, 2022
Also on view is the video of a related group oral history recorded by the HSPBC in 2021.
Virtual Panel Discussion: February 3, 2022, at 5:30 pm – Media are invited to attend this discussion of the 1967-1968 season and life in 1960s West Palm Beach.
Click here to set a reminder to watch
THE PANEL
Floyd Andrews, Coach
Ricardo "Rick" Easley, Team Captain, 1967-1968
Chuck Otterson, retired sportswriter, The Palm Beach Post
Calvin Patterson, Roosevelt Class of 1963, basketball player
Moderator: Nick Pugliese, Gannett Florida Sports Editor