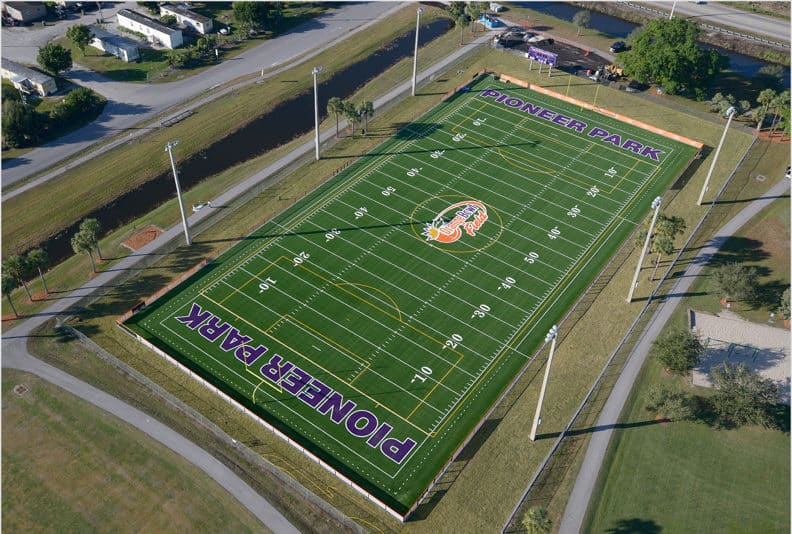 Four South Florida organizations are partnering to provide much needed relief to a Palm Beach community hit hard by the Covid-19 pandemic. From 9 a.m. to 11 a.m. on Saturday, June 6, 2020, The Orange Bowl Committee, 2021 CFPNCG Host Committee, McCraney Property Company, and Feeding South Florida, will come together to provide more than 700 meals to residents of the Belle Glade area.
"The Orange Bowl has always been responsive to the community's needs, whether it be hurricane relief, park renovations or back to school supplies," said Jeff E. Rubin, President and Chair of the Orange Bowl Committee, formed in 1935. "Charitable giving and community outreach, along with economic development are central to our mission. We are pleased to play a small part in helping those in need throughout South Florida and are extremely grateful to Orange Bowl Committee Member Stephen McCraney, and McCraney Property Company for their generous support of this endeavor."
Two of the four pillars of Orange Bowl Community Outreach– fundraising events and
community programs, as well as Legacy gifts – continue today to leave a lasting imprint on South Florida. The fourth of five meal giveaways to take place at the five Orange Bowl Legacy Parks, and the only in West Palm Beach, will take place from 9 a.m. to 11 a.m. at Orange Bowl Field at Glades Pioneer Park. Residents in need are encouraged to arrive early in their vehicles at 866 S.R. 715, Belle Glade, Fla. 33430.
"As a member of the Orange Bowl Committee, there is so much more to the organization than our annual football. The Orange Bowl Committee provides a 'glimmer of light' to our youth, academics, and the community," said Steven McCraney, President and CEO of McCraney Property Company, the sponsor of the Belle Glade event. "In the spirit of my personal and professional commitment to bettering communities, we are proud to be a partner with the Orange Bowl Committee to provide much needed meals to families who have suffered as a result of the pandemic."
Over the last 10 years the Orange Bowl and its partners have invested more than $16.2 million in improvements toward the beautification of the South Florida community at the five parks, as well as recreational activities for residents and their families. Glades Pioneer Park is the most recent of those parks to have been renovated, with its ribbon-cutting having taken place last December.