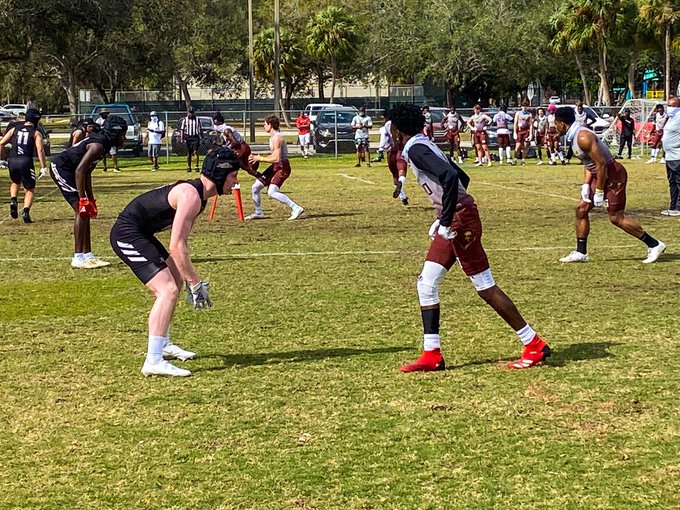 Over Super Bowl weekend, Feb. 6-7, 2021, Palm Beach County hosted some of the nation's finest up-and-coming football talent with the inaugural Next Level Greats South Florida 7-on-7 football tournament. The Palm Beach County Sports Commission partnered with Palm Beach County Parks and Recreation to host this event in The Palm Beaches. The event took place at three venues: West Palm Beach's Lake Lytal Park, Belle Glade's Orange Bowl Field at Glades Pioneer Park, and Loxahatchee's County Pines Recreational Complex at Samuel Friedland Park. Next Level Greats was the first major travel football event held in Palm Beach County this year and the first-ever national football event held at Orange Bowl Field at Glades Pioneer Park.
The tournament featured approximately 40 top amateur travel teams in 12u, 13U, 15u, and 18u divisions from Florida, South Carolina, Georgia, and New Jersey. Each team played four seeding games before a playoff to crown division champions. The event also served as a qualifier to the National 7v7 Football Association (NFA) National Championship.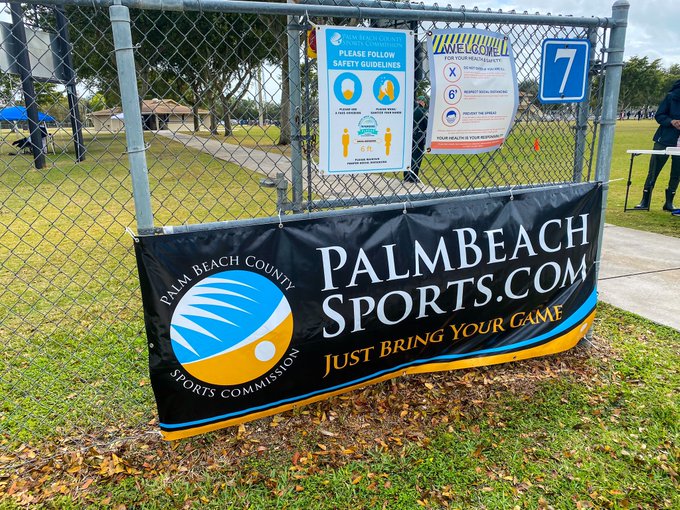 The majority of the first day of games was held at Lake Lytal Park before inclement weather forced a change of venue. The Palm Beach County Sports Commission and Palm Beach County Parks and Recreation helped Next Level Greats pivot the event to Orange Bowl Field at Pioneer Park to finish the day's remaining games. The final day of competition was held at Samuel Friedland Park as teams battled for their respective titles.
Next Level Greats, a New Jersey-based 501(c)(3) charitable organization, is a premier training program designed specifically for the development of quarterbacks, receivers, and defensive backs. The organization is focused on a holistic approach to developing athletes that include programs for healthy eating, concussion awareness, strength training, and other health issues.
"The football tradition is very deep in Palm Beach County and the Palm Beach County Sports Commission is honored that Next Level Greats added to the tradition with its 7 on 7 event, which is an emerging part of the game," said George Linley, Executive Director of the Palm Beach County Sports Commission. "As sports events continue to recover from the pandemic, we are proud to assist with hosting events in a safe and responsible manner."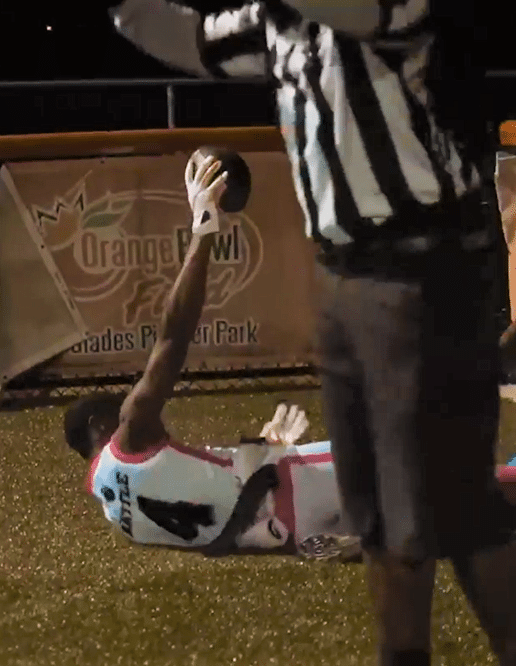 Event organizers implemented a comprehensive Covid-19 safety plan for all participants and spectators. The plan included an emphasis on social distancing, mask-wearing when not presently competing, and reducing contact with other competitors by prohibited post-game handshakes. The number of games per team per day was also limited to decrease the number of people on-site at any given time. The utilization of three venues also restricted the number of participants competing at one venue, which allowed for enhanced distancing and a safe environment.