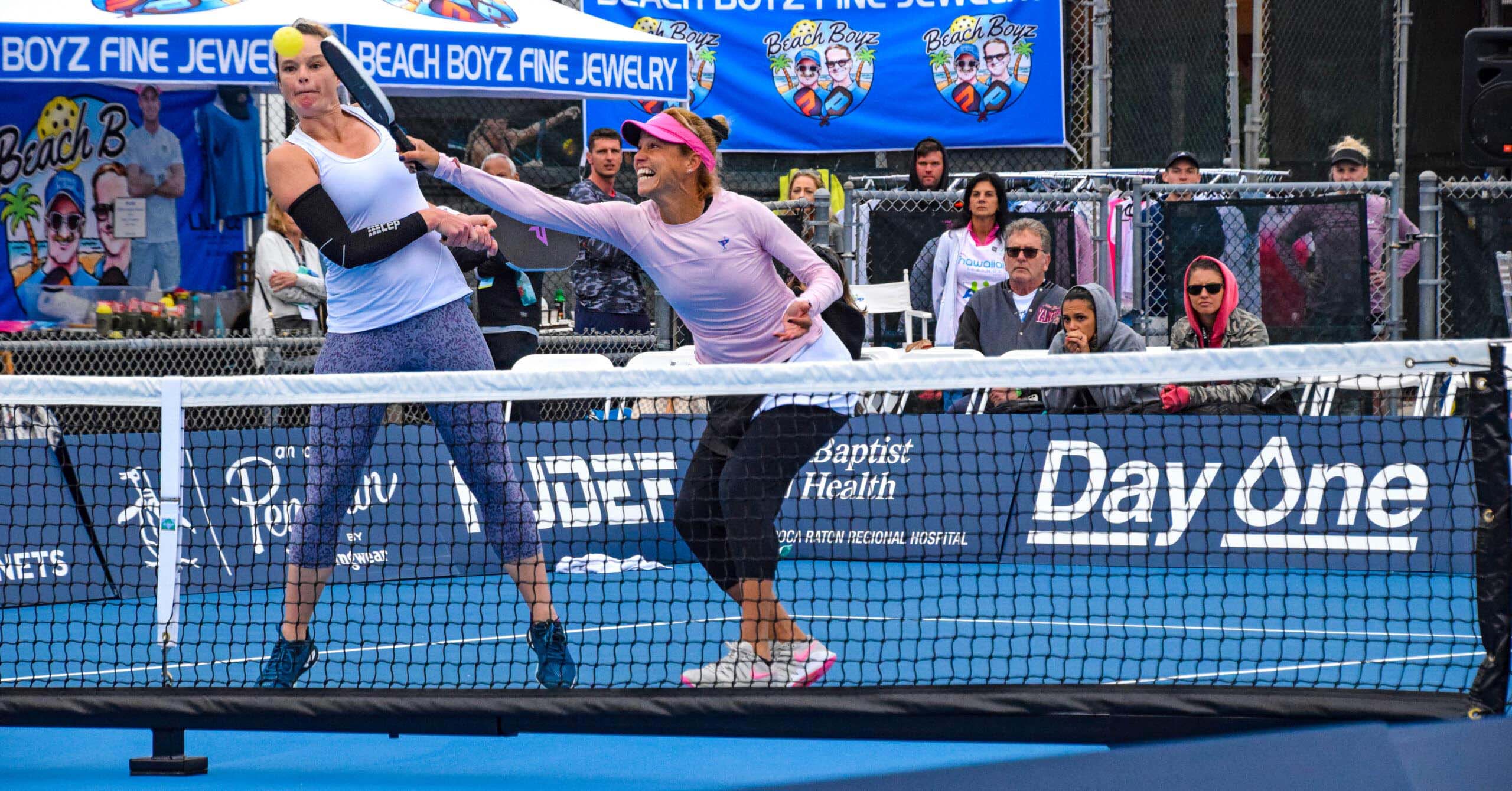 From January 18-23, 1,100 of the world's best amateur and professional pickleball players put their talents to the test in the Boca Raton Association of Pickleball Professionals (APP) International Masters tournament at Patch Reef Tennis and Pickleball Center. The Palm Beach County Sports Commission has helped The Palm Beaches become a popular stop on the APP Tour with two events calling it home during the 2022 season; the Delray Beach Pickleball Open will take place this spring.
Launched in the summer of 2019, the APP Tour is the first USA Pickleball-sanctioned tour for professionals and amateurs. The 2022 APP Tour campaign has over 30 stops across the United States, Canada, and Europe with a total purse upward of $1.3 million. All matches played contributed to each player's overall USA Pickleball Tournament Player Ratings (UTPR).
The APP Masters combined both professional and amateur competition to provide a quality tournament experience for players of varying skill levels. New divisions included Wheelchair Pickleball, NextGen Junior division, and an age-specific (50-plus player teaming with an under 50 partner) along with regular amateur singles, mixed doubles, men's and women's doubles age division, and skill level groups. The tournament brought The Palm Beaches into homes around the world with eight hours daily of live worldwide streaming on the APPTV YouTube Channel and Facebook LIVE.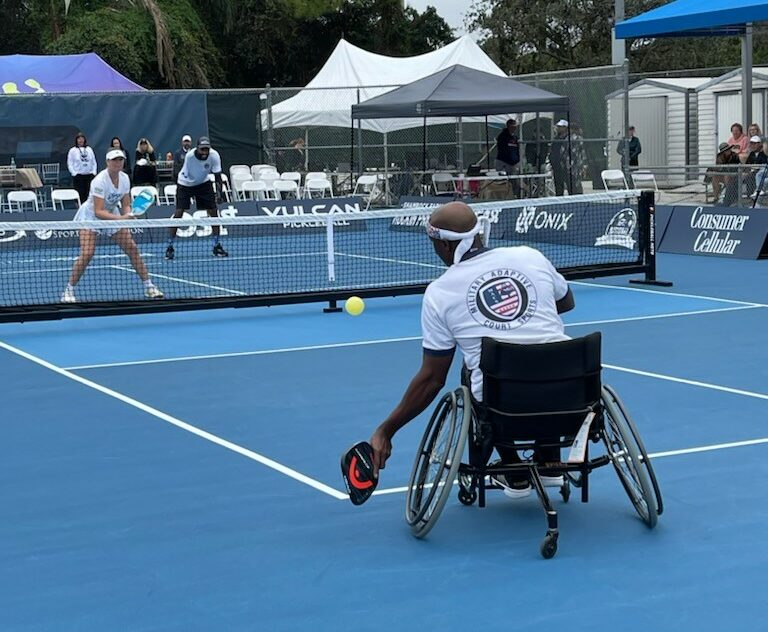 The pristine Patch Reef Tennis and Pickleball Center provided the backdrop for this premier event with nearly 40 pickleball courts. As one of the fastest-growing sports on the globe, pickleball is often described as a blend of ping-pong, tennis, and badminton that utilizes just one-fourth of a standard tennis court. The facility is nestled among 55 acres in the beautiful Patch Reef Park. Previous events held at the center include United States Tennis Association (USTA) National Intersectional Team Event, South Florida Open Wheelchair Spring Championships, and the Intercollegiate Tennis Association (ITA) NAIA Southeast Regional Match.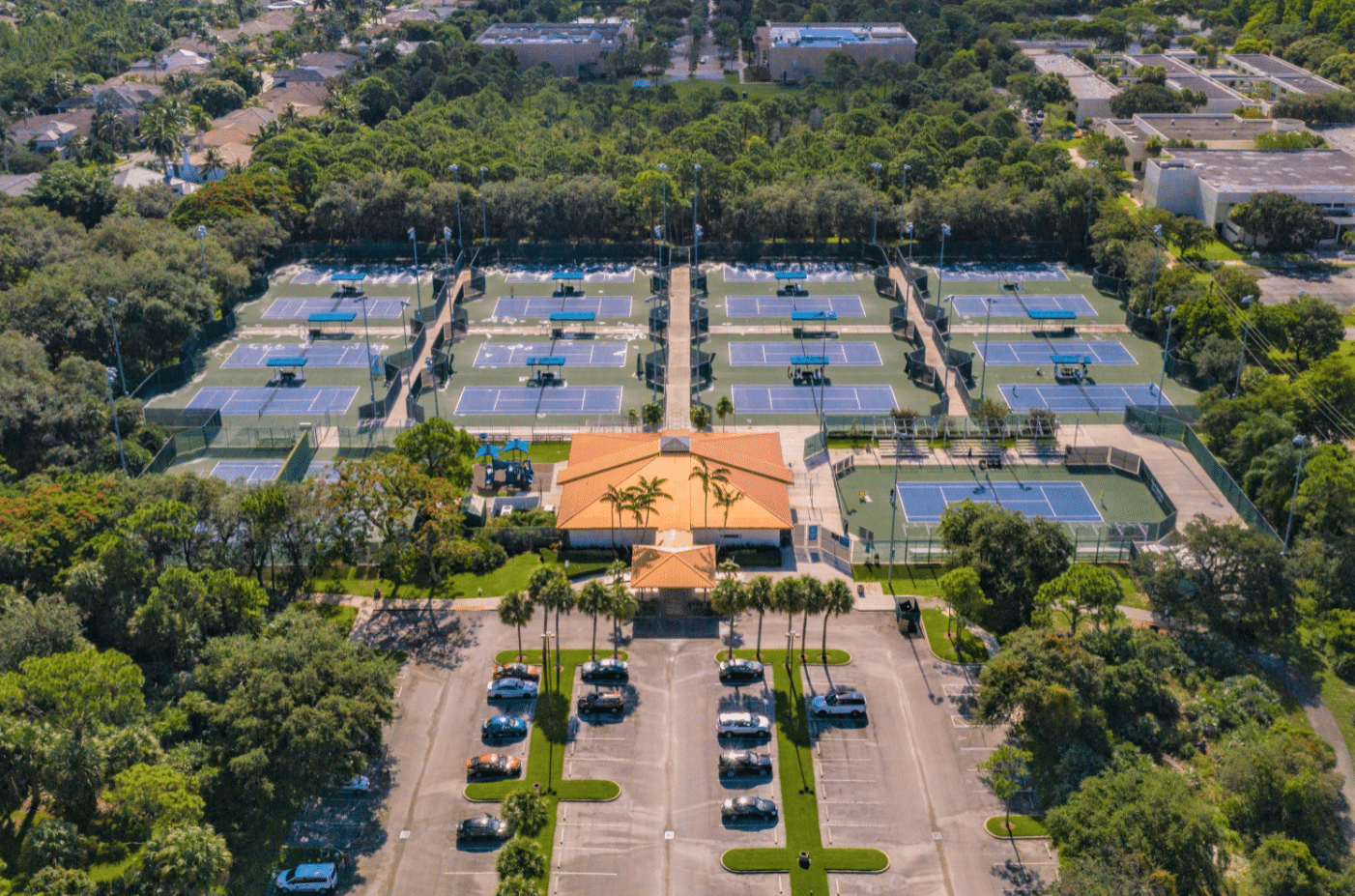 The influx of players and spectators from the APP Masters has generated a tremendous economic impact for Palm Beach County's hospitality industry. In addition to the over 1,100 players, the Palm Beach County Sports Commission projects that the event's over 3,500 attendees helped to create more than $2 million in economic impact for Palm Beach County. These figures are representative of a strong January for sports tourism in Palm Beach County; the Development Player League (DPL) Winter Showcase and the USA BMX Sunshine State Nationals created nearly $9 million in spending.
In recent years, The Palm Beaches has transformed into a hotbed for pickleball. In addition to the APP Masters, the Delray Beach Pickleball Open also attracts widespread attention to Palm Beach County. The event is set for March 15-20 at the Delray Beach Tennis Center and will feature $60,000 in prize money.