The U.S. Dressage Olympic Games Observation Event – the final stage before the Games of the XXXII Olympiad – takes place this week at the Palm Beach International Equestrian Center in Wellington. The competition runs from June 8-11 and will feature a shortlist of 14 pairs of riders and horses; Wellington residents Susan Dutta, Jessica Howington, and Adrienne Lyle are slated to participate.
The riders are competing for three team spots and one traveling reserve role in this summer's Olympics. This event is not a selection trial where top finishes determine a team. Selectors instead will look at each pair's scores from 2020 and 2021 and how those scores are trending, as well as considering the prior international experience and which horses are likely to fare best with the long journey to and expected heat and humidity at the Tokyo Olympic Games.
The final team selection will be announced by June 21. The dressage portion of the Tokyo Olympic Games will take place from July 23-30 and will feature both team and individual competitions.
The schedule for the Dressage portion of the Tokyo Olympic Games is as follows:
July 23 – Horse Inspection
July 24-25 – FEI Grand Prix Test (Qualifier for the Team and Individual Finals)
July 27 – FEI Grand Prix Special (Team Final)
July 28 – Second Horse Inspection & FEI Grand Prix Freestyle (Individual Final)
The U.S. Olympic Dressage Team has enjoyed recent success at the Olympics with a bronze medal finish at the 2016 Olympics in Rio de Janeiro, Brazil. Palm Beach County was well-represented in Brazil by Loxahatchee-based riders Allison Brock and Shelly Francis making the final roster.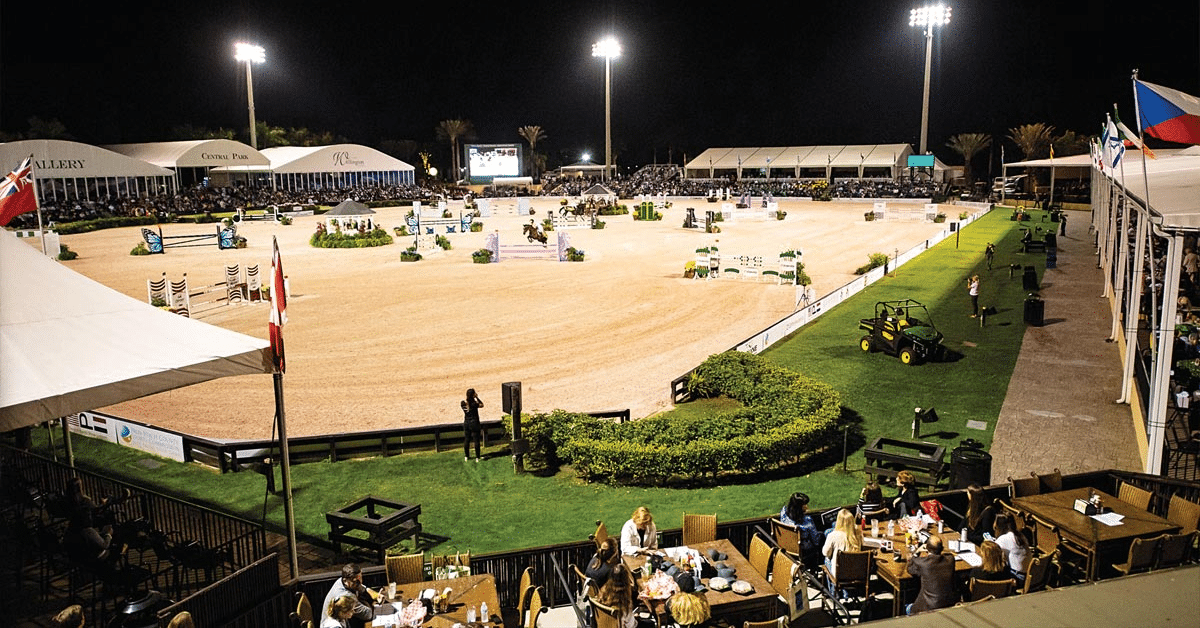 The host venue for this Olympic qualifier will be Palm Beach International Equestrian Center (PBIEC). The center is considered by many to be the most recognizable equestrian sporting venue in the U.S. It encompasses a total of 500 acres, and the competition arenas alone cover 80 acres. All 18 arenas feature state-of-the-art sand footing, and the main International Arena is surrounded by stadium and box seating as well as hospitality pavilions that are available for private events. The main grounds house more than 250 permanent equine stalls, horse trails, pedestrian paths, golf cart tracks, and dedicated shopping areas. PBIEC is open year-round for equestrian competition and is home to the internationally renowned Winter Equestrian Festival from January through March.
The U.S. Dressage Olympic Games Observation Event marks the second Olympic event to take place in The Palm Beaches in June. Earlier this month, the WBSC Baseball Americas Qualifier took place at the Ballpark of the Palm Beaches in West Palm Beach. The six-day tournament featured eight nations battling for the second-to-last spot in the Olympic baseball tournament. The U.S. clinched a trip to Tokyo by storming through the competition with an undefeated 5-0 record.