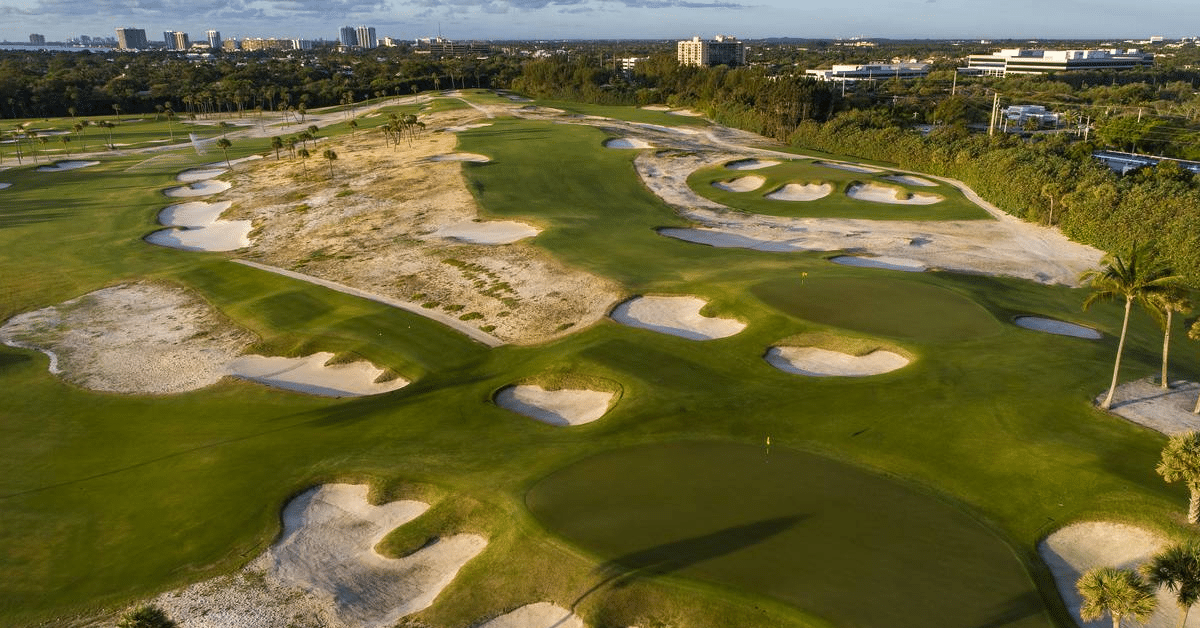 Palm Beach County has been selected to host one of the world's most prestigious amateur golf events, the Walker Cup, in 2021. Teams comprised of leading amateur golfers representing the United States, Great Britain, and Ireland will compete for the biennial trophy at Seminole Golf Club in Juno Beach. In the event's nearly 100 year-history, the 2021 Walker Cup will mark the first time it will be contested in Florida.
The Walker Cup, first played in 1922 and organized by the United States Golf Association (USGA), was originally open to any country that wished to challenge. Except for Great Britain, however, no other country was able to accept the invitation. The Cup was contested annually from 1922 to 1924 and then biennially ever since, with a nine-year hiatus between 1938 and 1947 for World War II. 
Each iteration of the tournament is held at a different location and the 2021 event will mark the first time in history that it is played in Florida. With the addition of the legendary event, Palm Beach County has now been home to premier events at all levels of golf including the PGA Tour's The Honda Classic, Gainbridge LPGA at Boca Rio, PGA Tour Champion's TimberTech Championship, various NCAA regional and championship events, and more. "The Palm Beach County Sports Commission could not be more excited to watch the stars of tomorrow play in The Palm Beaches at a world-class facility like PGA National," said PBCSC executive director, George Linley.
The competition format features 10-man teams competing in both foursome and individual matches to determine an overall winner. The United States is the current champion as they won for a second straight time in 2019. Since its creation, the tournament has showcased a multitude of amateur golfers that have gone on to become PGA Tour major champions like Palm Beach County residents Tiger Woods, Jack Nicklaus, Dustin Johnson, and Rory McIlroy. 
The host venue for the tournament will be Juno Beach's Seminole Golf Club. Designed in 1929 by famed course architect Donald Ross, Seminole is consistently ranked as one of the top 100 courses in the United States. Prior to the COVID-19 pandemic, Seminole had never hosted a live televised event. The TaylorMade Driving Relief Skins Match, featuring Rickie Fowler, Matthew Wolff, Johnson, and McIlroy, was played in May 2020 and marked the first time the club had opened its doors to the public. The world will once again turn its eyes to the prestigious club in 2021 as the world's finest amateur players collide in The Palm Beaches.