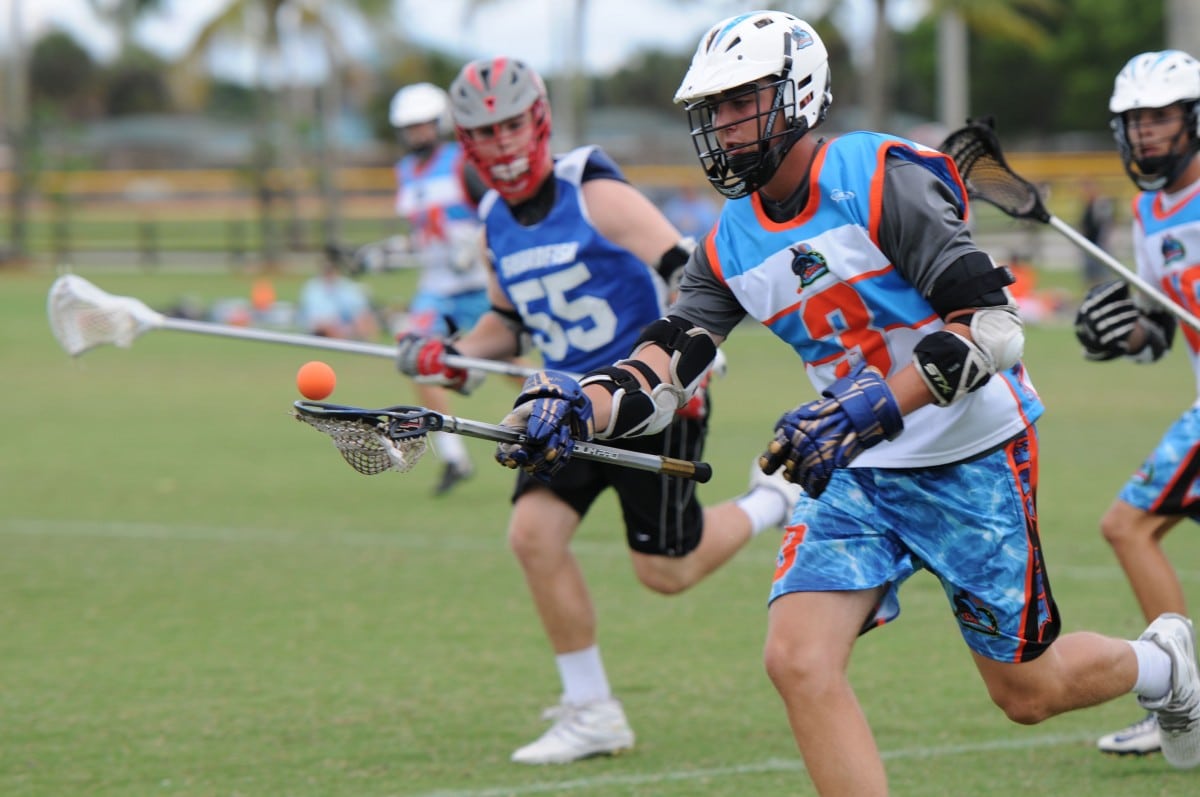 The Palm Beach County Sports Commission (PBCSC) has won the bid to host the inaugural Eye of the Hurricane, which is a national lacrosse tournament produced by Legendary Sports Group (LSG). The event will take place January 16-17 at Gardens North County District Park in Palm Beach Gardens.
The tournament will feature elite lacrosse clubs from across the country with over 80 teams expected to participate. The event is open to boys' and girls' lacrosse teams, from fifth grade through high school, with more than 1,400 players and coaches and 3,800 spectators projected to attend. Over the two-day event, a coaches' clinic will be held for local youth and high school lacrosse coaches.
The state-of-the-art Gardens North County District Park opened in summer 2019 on 82 acres of land in the immaculate and inviting city of Palm Beach Gardens. The site features 10 lighted Bermuda grass multipurpose fields and the award-winning Palm Beach Gardens Tennis & Pickleball Center, which contains 18 Har-Tru courts for tennis and 12 pickleball courts. The park is also home to three concession stands, one meeting room, a splash pad, a playground, a ninja fitness course and a fitness trail.
"Some of the best tournaments in the country are hosted at destinations. The Palm Beaches in January couldn't be a better location for this event," said Dave Cottle, LSG's Senior Lacrosse Advisor. "Great fields, great weather, easy to get to – having the top teams in each age bracket coming together is going to make Eye of the Hurricane a top-notch tournament for years to come."
LSG produces several prominent events each year and services clients nationally. LSG's profile includes the Naptown Lacrosse Challenge and the Maryland Interscholastic Athletic Association Lacrosse Championships. LSG also owns the Naptown Half Marathon & 10K/5K and the Alumni Challenge 5K.
"Teaming up with Legendary Sports Group to add another premium lacrosse event to Palm Beach County's resume could not be more exciting," said George Linley, PBCSC Executive Director. "Eye of the Hurricane will bring lacrosse players and families to Palm Beach Gardens for an unforgettable weekend of lacrosse."
To take a virtual tour of Gardens North County District Park or for information on bringing an event to Palm Beach County, please visit PalmBeachSports.com.