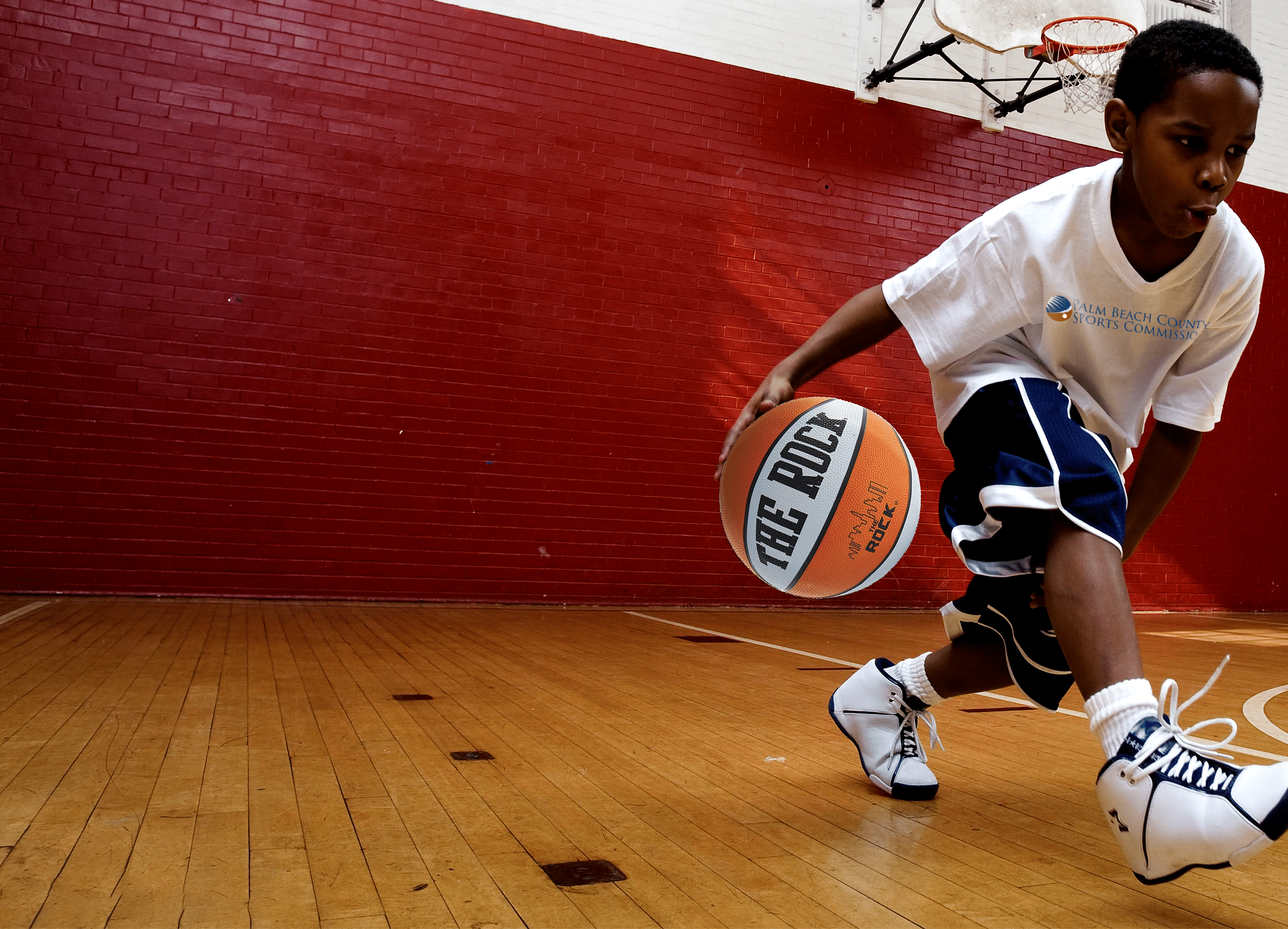 The Palm Beach County Sports Commission (PBCSC) and its Holiday Basketball Classic (HBC) Committee will host a series of free youth basketball clinics in July. The events will take place at outdoor courts in West Palm Beach (July 18, 9 – 11 a.m.), and Belle Glade (July 25, 5 – 7 p.m.) and will adhere to social distancing and sports safety protocols provided by Palm Beach County Parks and Recreation.
With the cancellation and postponement of many summer sports programs, the PBCSC partnered with its HBC Committee to create a safe and fun environment to help local youth stay active this summer. The camps are open to boys and girls ages eight to 13 and will feature instruction from local high school coaches. To ensure proper social distancing, each participant will be given their own basketball for use during the clinic and will be able to take it home. Basketballs will be generously provided by Lytal, Reiter, Smith, Ivey & Fronrath.
While the clinics are free, each site's attendance will be capped at 75 participants. All parents of participants will be required to sign a liability and COVID-19 waiver.
"It is important that our children have opportunities during these stressful times to play sports in a safe and meaningful way. These clinics will adhere to social distancing best practices and will be available to children in all regions of Palm Beach County," said George Linley, Executive Director of the PBCSC.
The host sites for the clinic series highlight some of the versatile venues in Palm Beach County. Lake Lytal Park is a sprawling 70-acre facility home to numerous basketball courts, racquetball courts, multi-purpose fields, and an aquatic center. At Glades Pioneer Park, visitors will find basketball courts, a baseball diamond, softball fields, tennis courts, sand volleyball courts, a playground, and a state-of-the-art football field.
In 2016, the PBCSC created the Holiday Basketball Classic of The Palm Beaches, which is a national high school basketball invitational.  The tournament has developed into one of the premier high school basketball tournaments in the nation that features teams from across the U.S.  This event features 32 teams (16 boy's teams and 16 girl's teams) competing in a single elimination game format. The event is scheduled to take place from December 28-30, 2020.
Pre-registration for the clinics is open now by clicking here.