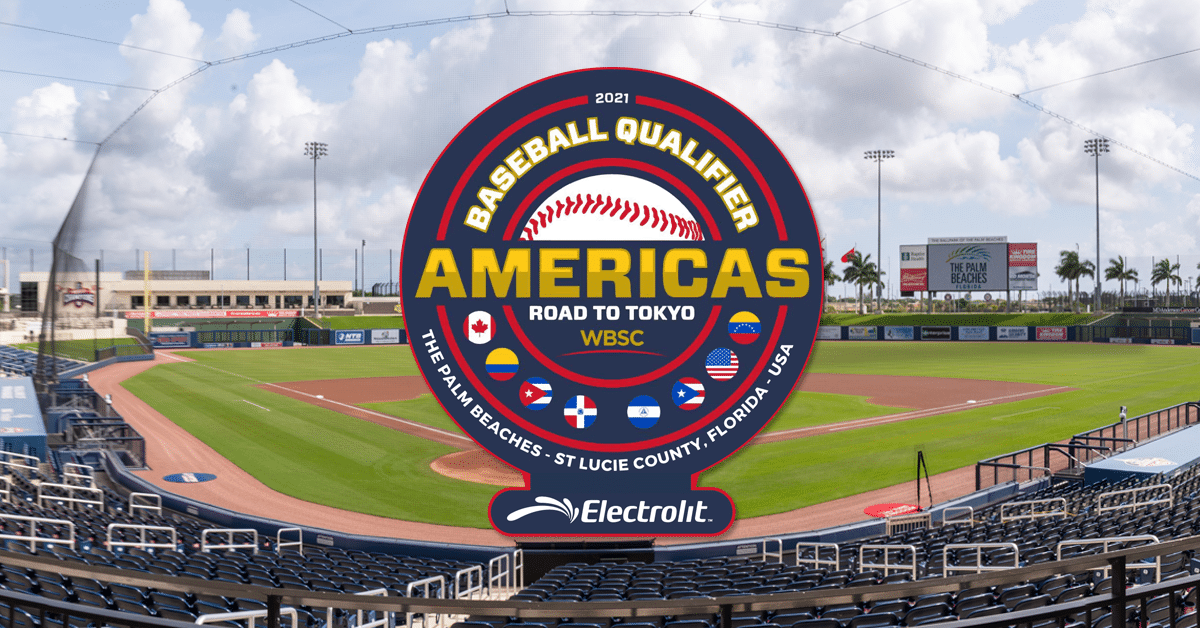 Ticket sales have launched for the WBSC Baseball Americas Qualifier, to be held in Palm Beach County & St. Lucie County from May 31-June 5. Individual game tickets are available for purchase now at ballparkpalmbeaches.com/olympics.
The WBSC announced that Clover Park in St. Lucie County and The Ballpark of the Palm Beaches in West Palm Beach, Florida, will open gates with limited capacity for the WBSC Baseball Americas Qualifier.
With the schedule made public during a press conference at The Ballpark of the Palm Beaches, supporters from No. 2 USA, No. 7 Cuba, No. 8 Venezuela, No. 10 Dominican Republic, No. 11 Puerto Rico, No. 13 Canada, No. 14 Colombia, and No. 15 Nicaragua can secure their tickets to follow their teams battling for an Olympic spot.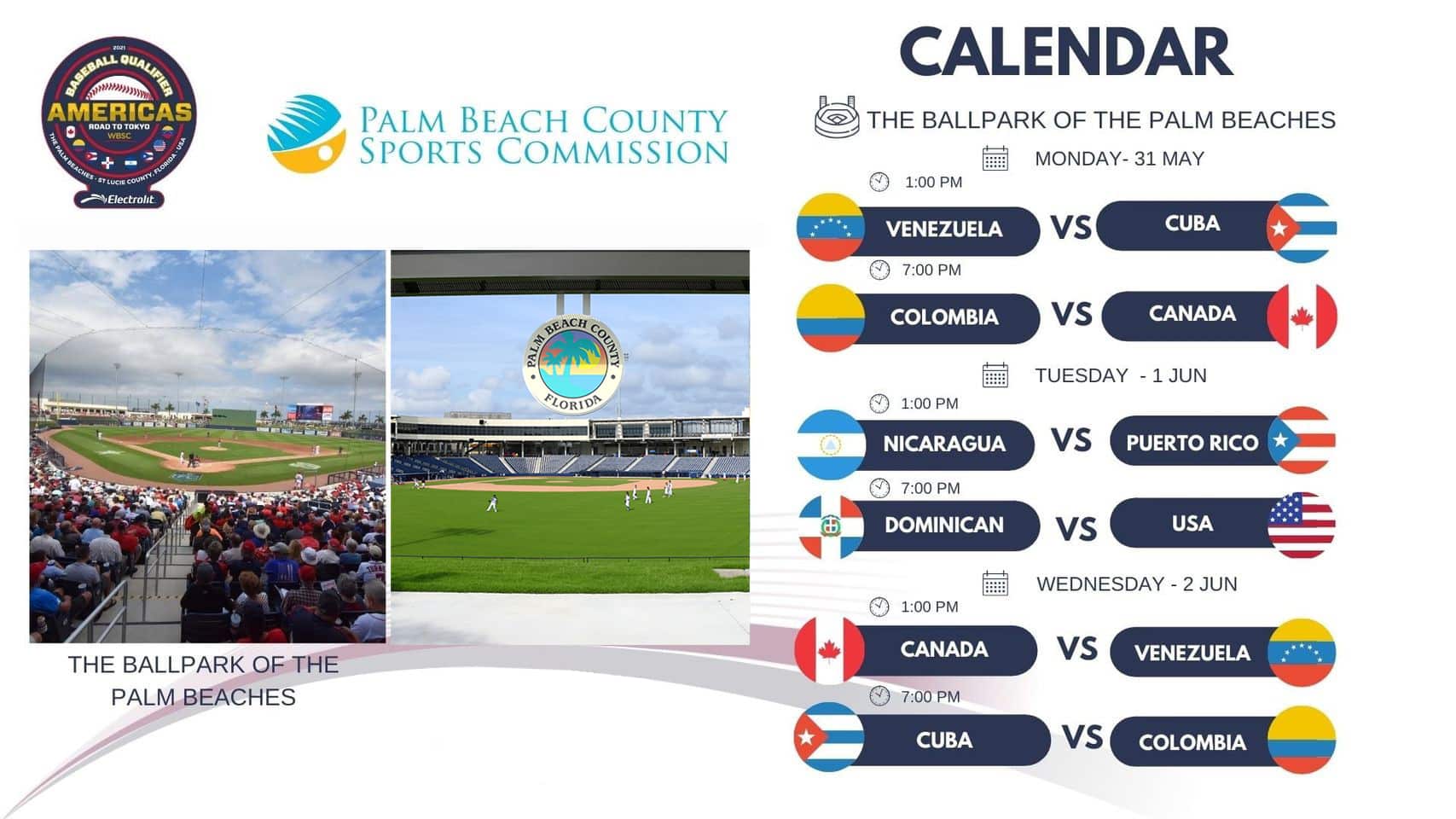 Tickets for the following games at Ballpark of the Palm Beaches are on sale now:
Monday, May 31
Venezuela vs. Cuba – 1:05 p.m.
Colombia vs. Canada – 7:05 p.m.
Tuesday, June 1
Nicaragua vs. Puerto Rico – 1:05 pm
Dominican Republic vs. USA – 7:05 p.m.
Wednesday, June 2
Canada vs. Venezuela – 1:05 p.m.
Cuba vs. Colombia – 7:05 p.m.
After group play concludes, the top two finishers from each group will advance to the Super Round. The two-day Super Round will open on June 4, with two games at The Ballpark of the Palm Beaches. The team with the best Super Round record will be declared the winner and become the fifth National Team to advance to the Tokyo 2020 Olympic baseball tournament, joining world No. 1 Japan, No. 3 Korea, No. 5 Mexico, and No. 18 Israel.
The runner-up and the third-place team in the Americas Qualifier will play in the Final Qualifier, scheduled for June 16-20 in Taichung and Douliou City, Taiwan.
For ticket information, please visit ballparkpalmbeaches.com/olympics.