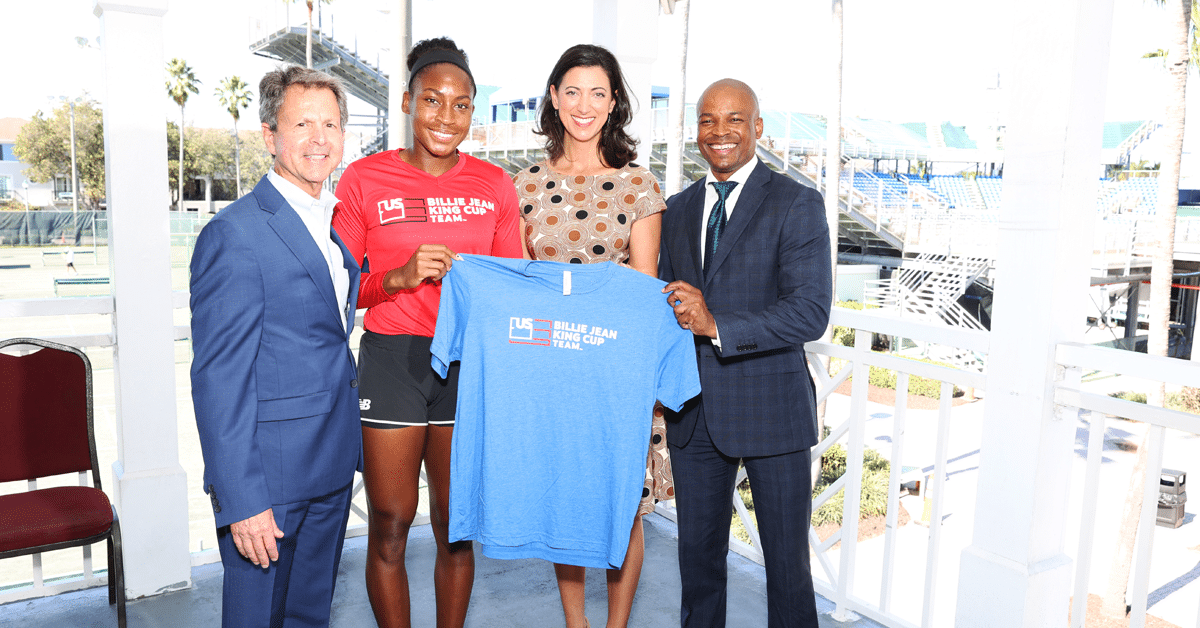 The USTA and the Palm Beach County Sports Commission announced that Coco Gauff and the United States Billie Jean King Cup Team will play at the Delray Beach Tennis Center April 14-15 in a 2023 Billie Jean King Cup by Gainbridge Qualifying competition vs. Austria.
Billie Jean King Cup – celebrating its 60th anniversary in 2023 – is the 'World Cup of Tennis,' with more than 100 nations competing every year. The Qualifying competition is one of nine being held around the world in April, with the winners of each advancing to the Billie Jean King Cup Finals this fall to compete for the title. The United States leads all nations in all-time titles, with 18.
The Qualifier is a best-of-five match series that begins Friday, April 14, with two singles matches. Two reverse singles matches and a doubles match will follow on Saturday, April 15, with an amended Saturday schedule possible if one nation clinches victory in the third or fourth singles match.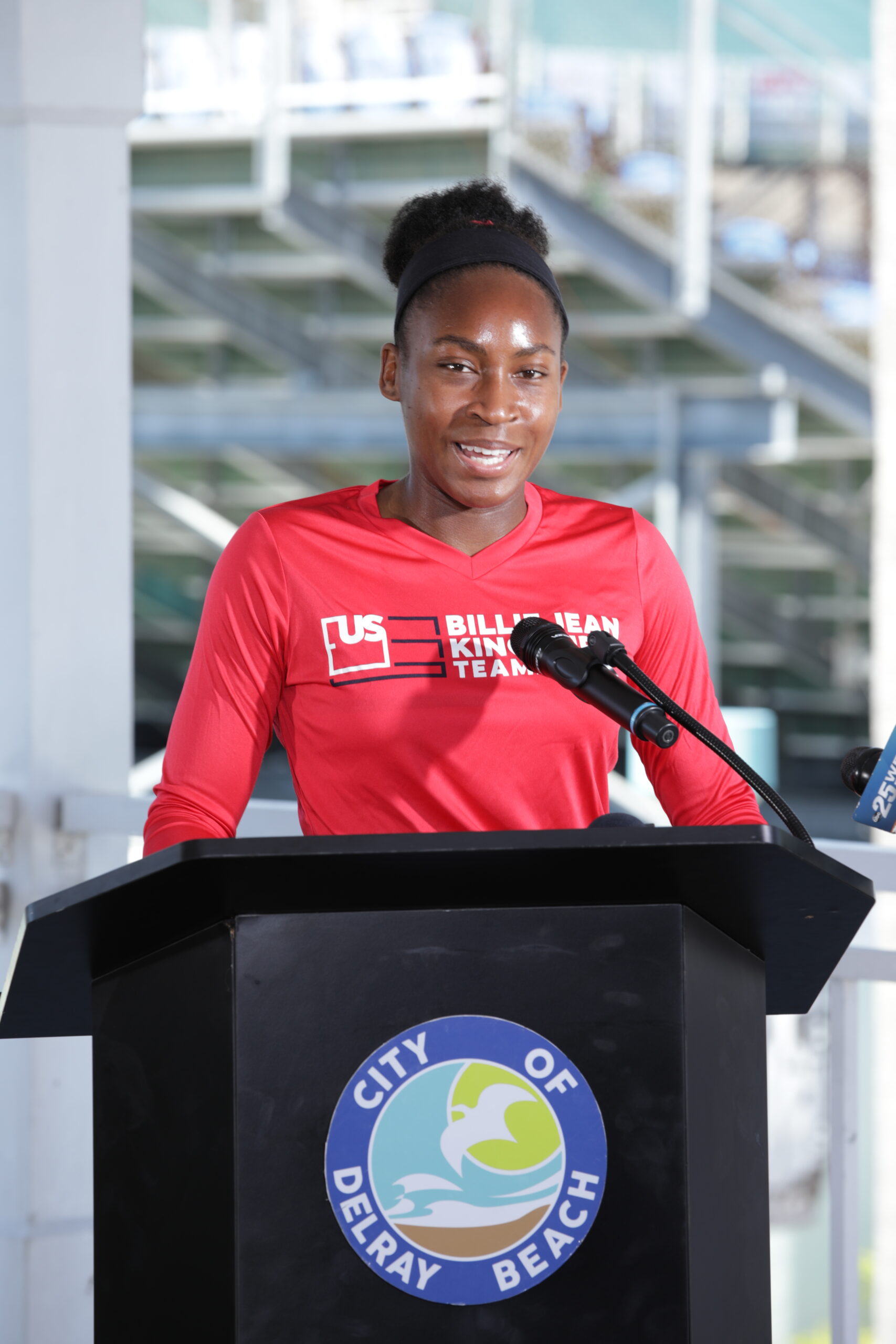 Gauff is set to compete for the American team and Captain Kathy Rinaldi, who will nominate a total of four or five players to compete against the Austrians. The historical roster of U.S. Billie Jean King Cup participants is a veritable tennis hall of fame, and the U.S. currently has nine players ranked in the singles Top 50. The final team nominations will be made no later than March 13.
Tickets will go on sale to the general public on Tuesday, February 7, via Ticketmaster.com, and are available for as low as $25 per day. Single- and two-day ticket packages are available. Visit usta.com/billiejeankingcup for more information.
Billie Jean King Cup events have had demonstrative effects on the local communities they've visited in recent years, with last year's Qualifying event held in Asheville, N.C., generating an anticipated $8 million for the local economy.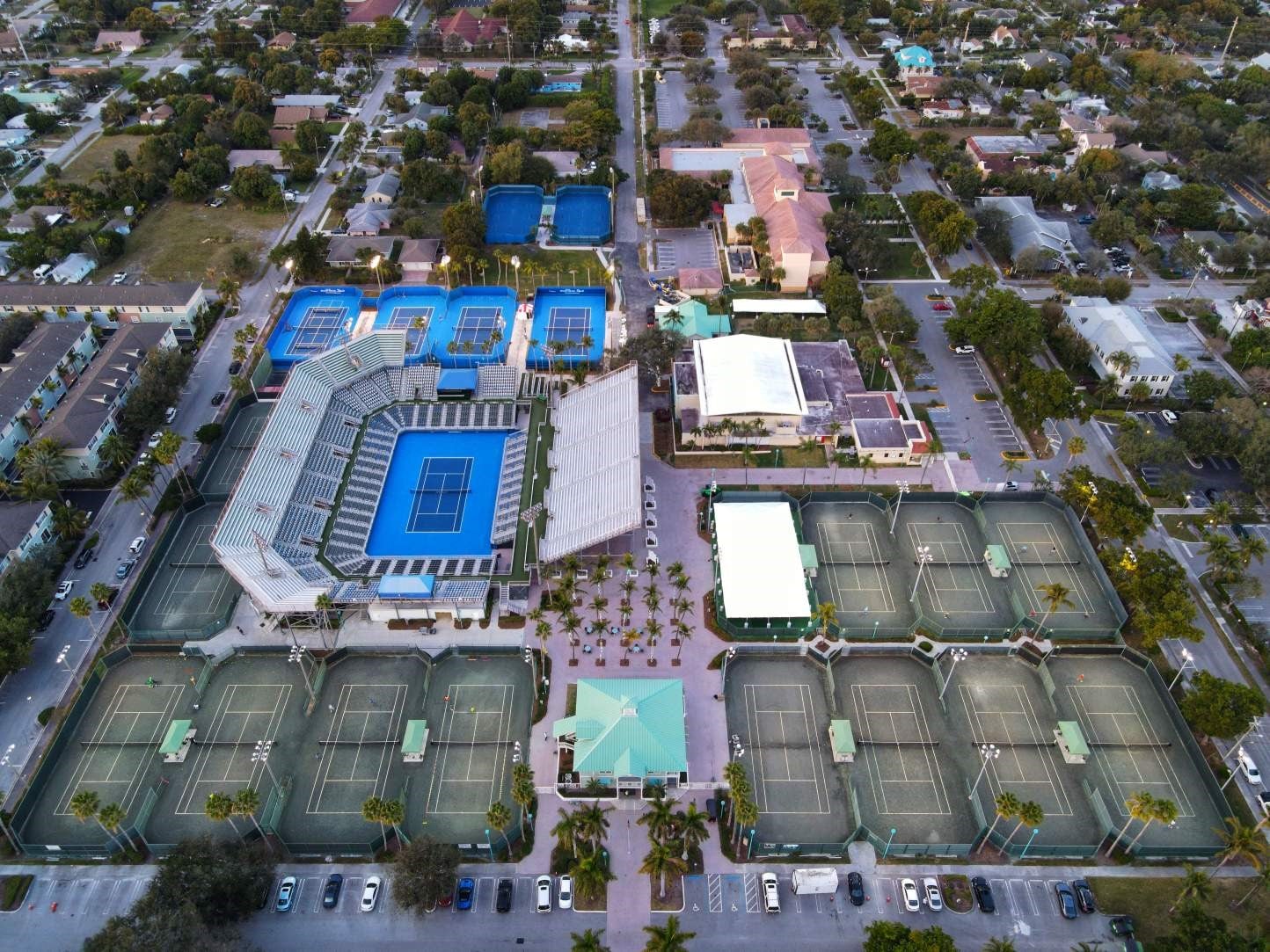 "The Palm Beach County Sports Commission is thrilled to host the Billie Jean King Cup in The Palm Beaches," said George Linley, Executive Director of the Palm Beach County Sports Commission. "This is a premier international team tennis event that will be exciting for sports fans around the world as well as our local hospitality and business community which will benefit greatly from the economic impact brought by an influx of visitors."
The U.S. Billie Jean King Cup Team has played at the Delray Beach Tennis Center three times before, in 2005, 2007 and 2013, when the competition was known as Fed Cup. The U.S. went 3-0 in those competitions, with the 2013 matches featuring Serena and Venus Williams. The Americans last played in Florida in 2017, defeating the Czech Republic in Tampa en route to winning the title that year.
"We are excited to welcome the Billie Jean King Cup to Delray Beach," said Laura Bowen, Executive Director of USTA Florida. "From Chris Evert to Serena Williams, Florida tennis courts have served as the proving ground for many great champions of the women's game. We can't wait to cheer on Florida's own Captain Kathy Rinaldi, the incredible Coco Gauff and the entire U.S. team, as they show the world the power of women's tennis to inspire, engage and win over a new generation of players and fans."