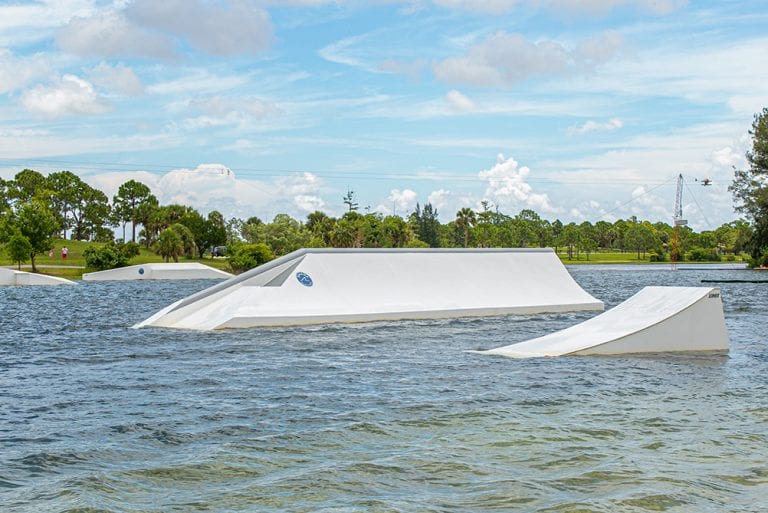 Palm Beach County has another world champion.
Colby Zebarth landed a final round score of 97 at the World Wake Association Wake Park World Championships to win the Junior Pro Men Traditional title. The title comes after an impressive run for Zebarth who took up wakeboard training just 15 months ago at Shark Wake Park in West Palm Beach.
As Zebarth's star rises in the sport, Shark Wake Park founder Greg Norman Jr. describes him as a hardworking and humble a rider they come. "He is a great example of the sport of wakeboarding and an exemplary young citizen of Palm Beach County. While his skill levels have developed, Colby has remained humble and always is the first to help the younger kids when learning something new."
Shark Wake Park opened in June of 2019 and is already producing champions. Located inside Okeeheelee Park, the high-tech cable system at the park allows both beginners and advanced riders the perfect space to hone their craft. The two full-size five-tower cable systems at the park give riders like Zebarth the competitive edge they need to succeed at the highest levels.
Watch highlights of Zebarth's championship weekend here:
https://www.instagram.com/p/CFsvgewld8S/?utm_source=ig_web_button_share_sheet
More About Okeeheeelee Park
At 1,700 acres, Okeeheelee Park is a West Palm Beach landmark—a verdant paradise for athletes and their supporters, and an inviting catch-all for sports both common and unusual. One of the most versatile venues in Palm Beach County, Okeeheelee includes eight tennis courts (currently open for day play only), six pickleball courts, and one grass volleyball court. Five lighted baseball fields (three measuring 198 feet left, right, and center, the fourth 273 in all directions) and four lighted softball fields (all of which measure 300 feet left, right, and center) touch all the bases, while four lighted multipurpose fields are ideal for soccer, rugby, lacrosse, and football. The park not only contains a 27-hole public championship golf course; it is also one of the few venues in the region with an 18-hole course for disc golf, an emerging sport combining the challenges of golf with the whimsical fun of competitive Frisbee.