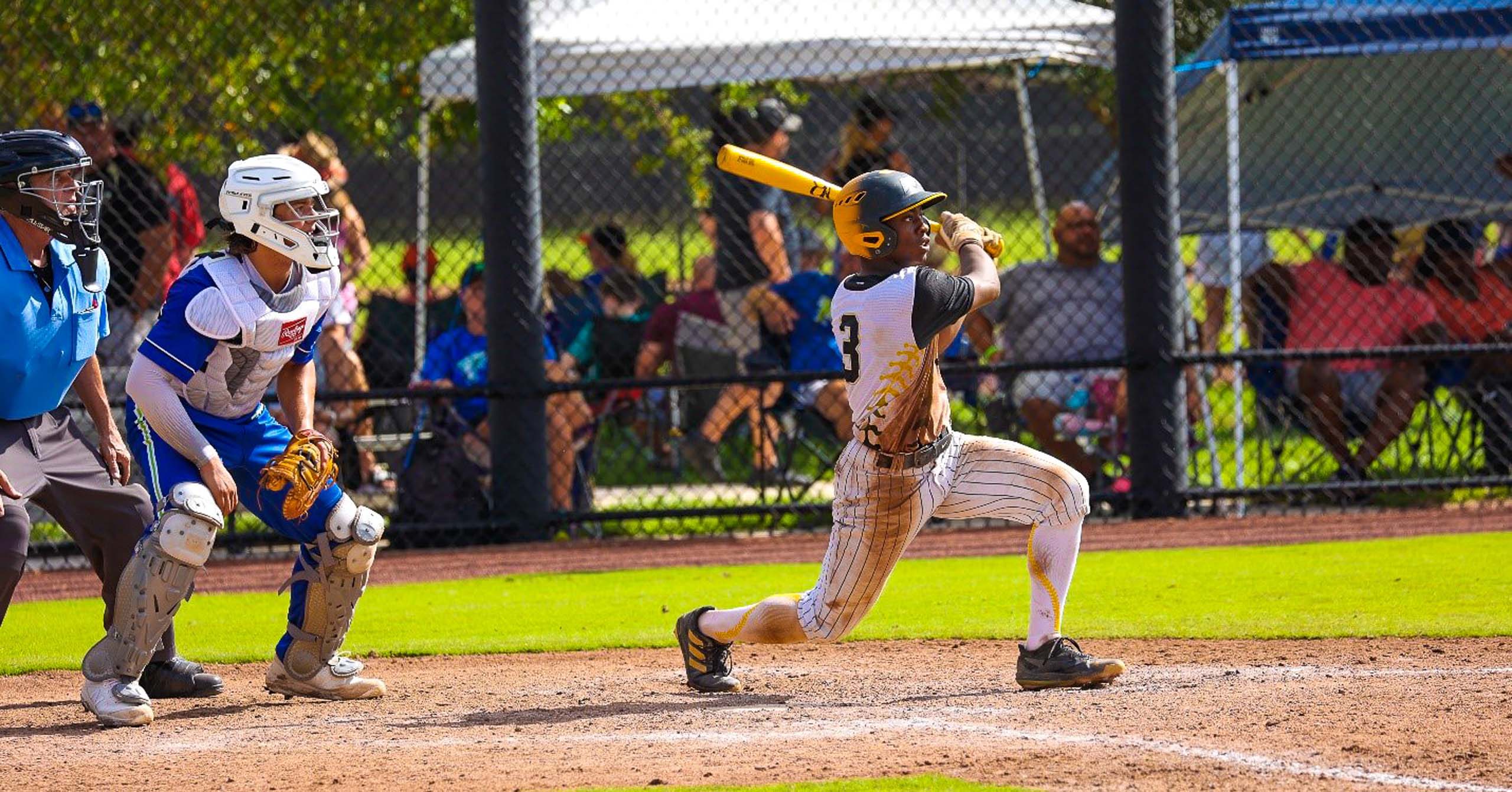 Major League Baseball (MLB) spring training brings an immense economic and tourism impact to Palm Beach County. The Ballpark of The Palm Beaches, which hosts the Houston Astros and Washington Nationals, completed its sixth MLB Spring Training season since opening in February of 2017. Roger Dean Chevrolet Stadium, home to the St. Louis Cardinals and Miami Marlins celebrated its 25th anniversary in The Palm Beaches.
Palm Beach County is the MLB spring training baseball capital of Florida and its baseball complexes are hosting the best of baseball on a year-round basis. As Florida's only destination that made a commitment to build two MLB Spring Training complexes that accommodate two teams each, Palm Beach County has an unrivaled inventory of baseball diamonds (26 diamonds and two stadiums). The combination of the Ballpark of The Palm Beaches and Roger Dean Chevrolet Stadium provides a significant competitive advantage for the Palm Beach County Sports Commission and its efforts to secure regional and national amateur baseball tournaments, which create countywide tourism impacts.
From October 1, 2021, to July 30, 2022, the Palm Beach County Sports Commission hosted 37 regional, national, and global amateur baseball tournaments, showcases, and camps. The amateur baseball tournaments occupying the Ballpark of The Palm Beaches and Roger Dean Chevrolet Stadium brought over 1,100 amateur baseball teams, consisting of over 20,000 athletes and nearly 35,000 spectators. More than 52,000 hotel room nights were created for Palm Beach County's hotel community and hospitality industry. These events generated over $36.4 million in economic impact. The tourism and economic impacts created by amateur baseball events exceed the gigantic benefits generated by the MLB spring training season.
The nation's leading amateur baseball organizations are occupying the Ballpark of The Palm Beaches and Roger Dean Stadium Chevrolet Stadium. Perfect Game has become the world's largest scouting service and youth baseball platform. Perfect Game creates an enormous level of sports tourism in Florida and brings its premier national showcases to Palm Beach County. Prospect Select is a high-caliber amateur baseball organization and organizes many baseball events in The Palm Beaches, including Florida's largest summertime youth baseball tourney. The Men's Senior Baseball League (MSBL) is the premier amateur baseball organization for adults with its Fall Classic taking place in Palm Beach County for the fourth straight year. Two collegiate summer leagues, the South Florida Collegiate Baseball League and the Collegiate League of the Palm Beaches, are driving substantial tourism impacts in Palm Beach County. Emerging baseball organizations, such as Hardball 360, Prospect Wire, the Caribbean Baseball Organization, and Game Day USA are also contributing to baseball tourism in The Palm Beaches.
"The Palm Beach County Sports Commission is deeply committed to expanding the development of sports tourism within Palm Beach County and baseball continues to be a cornerstone of that growth. Baseball tournaments, showcases, camps, and leagues at all levels and age groups of the game have created a strong financial boost to our local hospitality industry during the fall and summer months," said George Linley, Executive Director of the Palm Beach County Sports Commission.