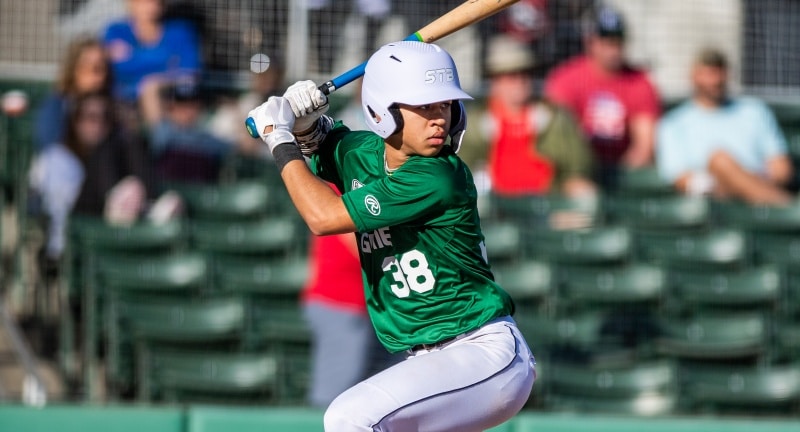 The Palm Beach County Sports Commission, in partnership with Perfect Game, will host the Perfect Game 14U National Showcase on July 29-31 at the Ballpark of the Palm Beaches in West Palm Beach. The event is the second Perfect Game National Showcase to call The Palm Beaches home this July as the organization's 13U event took place July 23-25. The 14U National Showcase is relocating to Palm Beach County in 2022 and will feature 150 of the country's top prospects. Between the two showcases, a total of 300 athletes and over 1,000 spectators, coaches, and scouts will have traveled to The Palm Beaches.
Perfect Game USA is the largest amateur baseball scouting service, hosting hundreds of showcases and tournaments each year. Perfect Game events attract the most talented amateur baseball players in the United States and beyond. Perfect Game is a vital organization to American baseball. Over 13,000 of Perfect Game's alumni have been selected in the Major League Baseball (MLB) Draft.
At these showcase events, Perfect Game provides workout sessions that include a 60-yard dash with catching throwing exercises, a batting practice session, and fourteen full-length games. Players are filmed and ranked, which will expose them to professional scouts and college coaches.
The Palm Beach County Sports Commission projects a strong economic impact will be generated from both the 13U and 14U showcases. Both events combined are projected to create nearly 800 hotel room nights and over $600,000 for Palm Beach County.
"The Palm Beach County Sports Commission and Perfect Game have enjoyed a long and successful partnership. These showcase events along with several other Perfect Game events like the World Wood Bat Association (WWBA) World Championship and Freshman World Championship attract thousands of spectators each year to The Palm Beaches which in turn supports the growth of our hospitality industry," said George Linley, Executive Director of the Palm Beach County Sports Commission.
The host venue for these showcases is the Ballpark of the Palm Beaches. Designed with an elegant wrap-around concourse and inviting sightlines, the 160-acre complex features a fan-friendly 7,700-capacity stadium as its centerpiece, along with six practice fields per team. A total of 13 MLB fields and five 120-by-80-yard multipurpose athletic fields are covered in beautiful Bermuda grass and cater to soccer, lacrosse, football, rugby and more. Among the eclectic events that have been hosted at the Ballpark are Battlepark Mixed Martial Arts, SoFlo Turkey Shootout in lacrosse, Baseball Canada Junior Nationals, the Perfect Game USA 14U Florida Showcase, the Palm Beach Classic, The Palm Beach Cup in soccer, Sunshine Games Ultimate Frisbee, the Collegiate League of the Palm Beaches and Prospect Select Baseball.