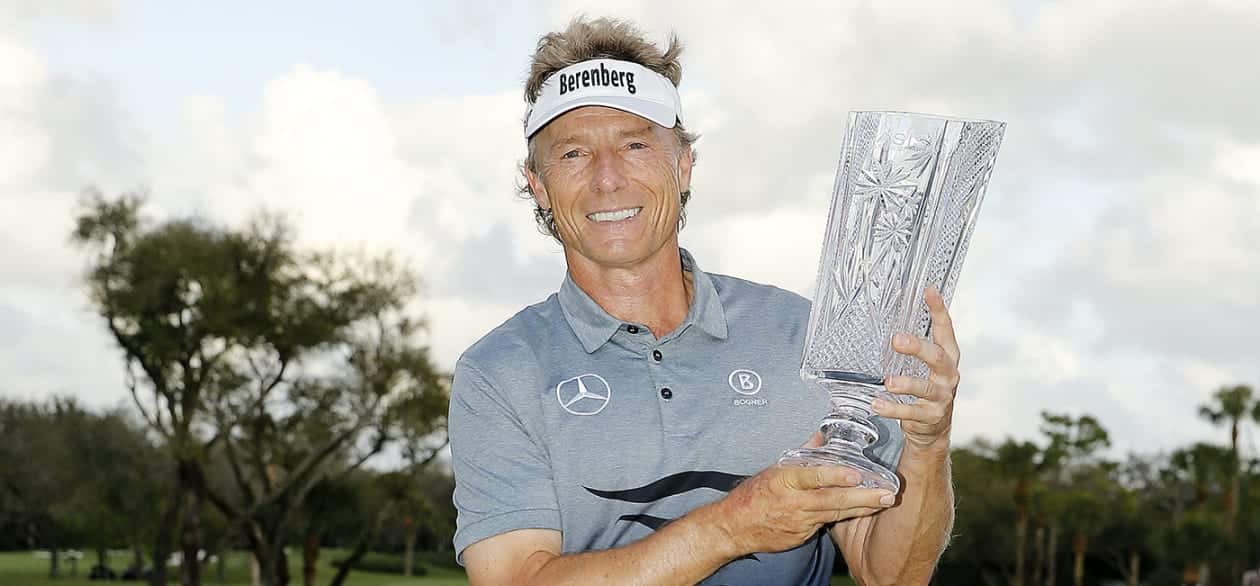 The TimberTech Championship, in partnership with the Palm Beach County Sports Commission, will return to The Old Course at Broken Sound in Boca Raton from Oct. 26 to Nov. 1, 2020. The annual PGA Tour Champions event has been contested in Palm Beach County since 2007, producing winners such as major champions Bernhard Langer, Tom Lehman, Corey Pavin, and Mark Calcavecchia. Due to COVID-19 concerns, the event will take place with no spectators and enhanced safety protocols.
The TimberTech Championship, formerly the Boca Raton Championship, is a staple of Palm Beach County's vast golf event portfolio which includes Gainbridge LPGA at Boca Rio, The Honda Classic (PGA Tour), and numerous elite amateur tournaments. This year's event will feature a stacked player field including past winner Scott McCarron and five-time PGA Tour event winner Jesper Parnevik. World Golf Hall of Fame members Ernie Els and Phil Mickelson, as well as 2010 FedExCup Champion Jim Furyk, have all won on Tour this year as rookies. In addition to the trio of winners, Mike Weir, K.J. Choi, and Tim Herron have all transitioned to PGA TOUR Champions in 2020, setting up for what could be one of the strongest fields of the year at the TimberTech Championship.
As player commitments begin to roll in, tournament director Eddie Carbone is looking forward to a competitive lineup. "We're looking forward to hosting the game's all-time greats, including some of the exciting rookies and we can't wait to show off Boca Raton to the world," said Carbone. The event will be shown live across the globe on the Golf Channel.
Since its inception, the TimberTech Championship has created a positive impact, both philanthropically and economically, for Palm Beach County. The tournament has generated over $2 million for local charities through its foundation, with the Boca Raton Regional Hospital serving as the primary charitable beneficiary. Additionally, in 2019, the tournament created over $1 million in economic impact for Palm Beach County. "This tournament has been a player favorite for over 13 years, as the community has enabled the event to create a tremendous impact on and off the course," said PGA TOUR Champions President Miller Brady.
At the beginning of the season, the TimberTech Championship was set to make its debut as one of three events in the Charles Schwab Cup Playoffs, used annually to decide the Tour's season-long champion. Following the onset of COVID-19 and event cancelations stemming from the global pandemic, the 2020 and 2021 seasons were combined to form a singular 2020-21 season, in turn reverting the three events to full-field, 81-player tournaments. Due to COVID-19, the event will be held without spectators in attendance and will follow enhanced safety protocols.