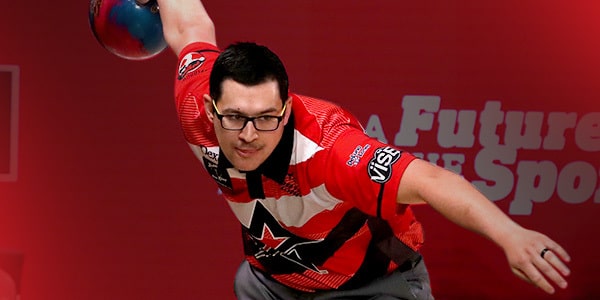 The Professional Bowling Association (PBA) returned to The Palm Beaches with two live events in June and have planned two more star-studded events to take place in July. The PBA Strike Derby held at Bowlero Jupiter on June 6 became the third made-for-television sporting event to be held in Palm Beach County following the PGA TOUR's TaylorMade Driving Relief event in Juno Beach on May 17 and the UTR Pro Match Series' 2020 (Re) Open Tour event in West Palm Beach on May 22.
The PBA Strike Derby featured some of the world's best players attempting to score as many strikes as possible in a timed competition and the PBA Summer Clash on June 13 showcased exciting competition as players took part in a high-stakes, one-ball elimination tournament. The next event slated for Bowlero Jupiter will be the PBA Tour Finals which will take place July 18 and 19. The last planned event, PBA King of the Lanes, will bring bowling royalty together in a six-episode live series aired on prime time from July 20-22. The full schedule for the King of the Lanes series can be found below.
All the competitions will be held at Bowlero Jupiter in Florida, without fans in attendance and an abundance of caution towards the safety of the players, officials and TV production crew.
"We are so excited to be one of the first properties bringing live sports back to broadcast television," said PBA CEO Colie Edison ahead of the organization's first June event. "This dynamic series of events will showcase the immense talent of our elite bowlers to a wide audience and we look forward to welcoming new fans to the Professional Bowlers Association."
PBA Tour Finals – CBS Sports Network
When: Saturday, July 18
Noon (ET) – Group 1 total pinfall round (four games)
2 p.m. (ET) – Group 2 total pinfall round (four games)
Sunday, July 19
Noon (ET) – Group 1 Stepladder Finals
2 p.m. (ET) – Group 2 Stepladder Finals
4 p.m. (ET) – Championship Match
FS1 broadcast schedule and players:
Monday, July 20, 8-9 pm ET
King of the Lanes 1
Contenders match: Norm Duke vs. Walter Ray Williams Jr.
King match 1: King Wes Malott vs. contenders match winner
Monday, July 20, 9-10 pm ET
King of the Lanes 2
Contenders match: Anthony Simonsen vs. EJ Tackett
King match 2: Winner from King 1 match vs. contenders match winner
Tuesday, July 21, 7-8 pm ET
King of the Lanes 3
Contenders match: Bill O'Neill vs. Sean Rash
King match 3: Winner from King 2 match vs. contenders match winner
Tuesday, July 21, 8-9 pm ET
King of the Lanes 4
Contenders match: Jakob Butturff vs. Clara Guerrero
King match 4: Winner from King 3 match vs. contenders match winner
Wednesday, July 22, 8-9 pm ET
King of the Lanes 5
Contenders match: Kris Prather vs. Gazmine Mason
King match 5: Winner from King 4 match vs. contenders match winner
Wednesday, July 22, 9-10 pm ET
King of the Lanes 6
Contenders match: Kyle Troup vs. Pete Weber
King match 6: Winner from King 5 match vs. contenders match winner