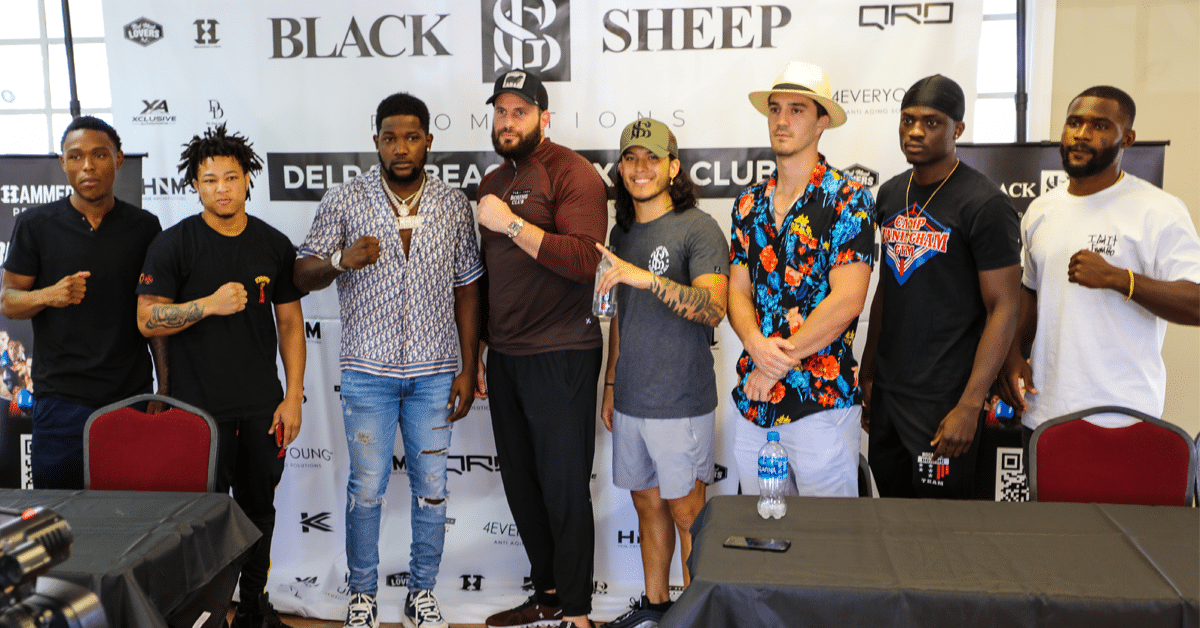 The Delray Beach Boxing Club, in partnership with the Palm Beach County Sports Commission, will host Black Sheep Fight Night 2 at the Delray Beach Tennis Center on Friday, September 10. The event begins at 6 p.m. and will feature several local fighters.
Black Sheep Fight Night 2 marks the first professional boxing event to take place at the Delray Beach Tennis Center. The event also signifies the return of boxing of any kind to the venue as the Golden Gloves Invitational Championships were held there in 2002.
The fight card will feature 10 professional bouts, many of which include local boxers. Among the local fighters is Antonio "Bang" Williams, 24, who will be featured on the main card as he looks to improve his already impressive 14-0-1 professional record. Other boxers training out of Delray Beach Boxing Club include Lawrence Newton, Jonas Sylvain, and Tobias Green.
With a much larger venue than the boxing gym used for the first Black Sheep Fight Night, the event promoters believe this will be the biggest professional fighting event in Delray Beach history.
"The Delray Beach Tennis Center is a state-of-the-art facility with the versatility to hold events of all kinds. Boxing's return to the Center is a welcomed sight and is highly encouraging as we see sports tourism continue to recover and excel after the pandemic."
A world-class facility at the entrance of picturesque and palm-lined downtown Delray Beach, the Delray Beach Tennis Center, contains 14 clay courts, six hard courts, and an 8,200-seat stadium. One of the premier tennis facilities in the southeast, the Center hosts elite and charity tennis tournaments throughout the year, including the Delray Beach Open, the only ATP tour event combining an ATP 250 event with an ATP Champions Tour; the USTA Clay Court Championships; and the Chris Evert Pro-Celebrity Tennis Classic. The Delray Beach Tennis Center offers "soup to nuts" services for tournament play, including an upstairs pavilion and conference room and a pro shop with locker rooms, racquet stringing, and merchandise.