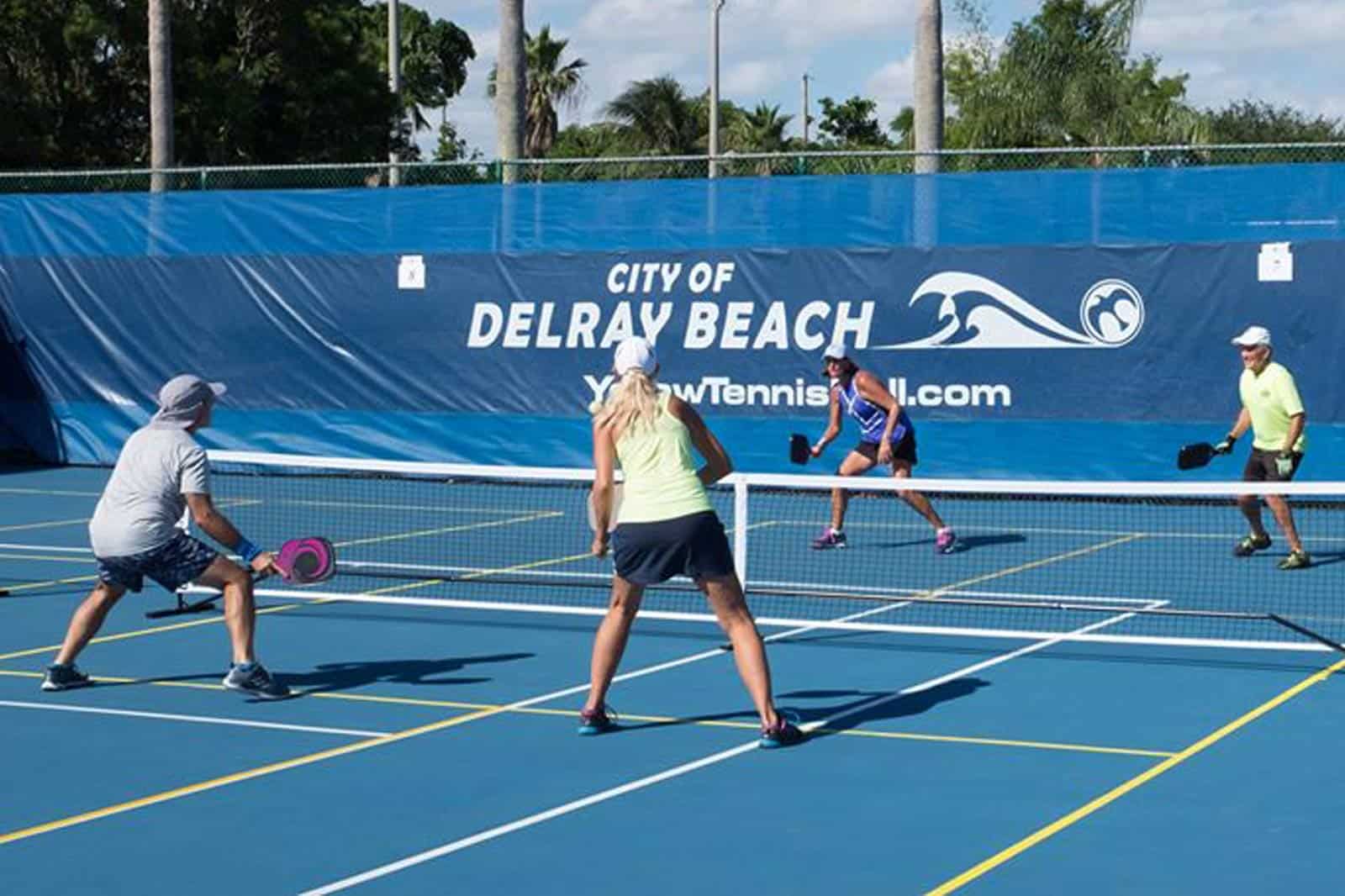 The Association of Pickleball Professionals (APP) Tour is set to make its debut in The Palm Beaches. The Delray Beach Pickleball Open will take place at the Delray Beach Tennis Center on March 18-21. This marquee pickleball event will feature both professional and amateur competitors from across the nation. The professional athletes will vie for $60,000 in prize money.
The Delray Beach Pickleball Open represents one of 16 tournaments on the APP Tour taking place throughout the United States and Europe. Foster Events Group, in partnership with the Palm Beach County Sports Commission, will bring the second stop of the APP Tour to Palm Beach County, which concludes with the Miami Masters International Championship on January 19-23, 2022. The APP Tour is the first professional tour sanctioned by USA Pickleball.
The Delray Beach Tennis Center is one of the premier venues for racquet sports in Florida. The Delray Beach Tennis Center consists of 14 clay courts, six hard courts, and an 8,200-seat stadium located in the heart of Delray Beach, just to the west of the world-famous downtown area on Atlantic Avenue. This venue will be transformed into a dynamic setting with a layout that presents 27 pickleball courts. The stadium court will feature matches televised on CBS Sports Network and distributed to over 40 countries through various digital networks.
Pickleball, an emerging sport that combines elements of tennis, badminton, and table tennis, has grown significantly in Palm Beach County. Popular events like the Delray Beach Pickleball Classic have turned The Palm Beaches into a top destination for the sport. The APP Tour's Delray Beach Pickleball Open will significantly add to that history. During the event, avid fans will get a chance to see elite competitors with popular professional players slated to attend like Anna Leigh Waters, Steve Kennedy, and Leigh Waters.
Take a glimpse into pickleball in The Palm Beaches with the 2019 Delray Beach Pickleball Classic.
The Delray Beach Pickleball Open will act as a benefit for Thank You First Responder (TYFRO), a South Florida-based non-profit organization. On Friday, March 19, local police officers, firefighters, military veterans, and front-line workers will play in a pickleball exhibition alongside professional players.
"We're delighted to support the TYFRO nonprofit as our recognized charity for the 2021 Delray Open Pickleball Open," said co-tournament chairman Carl Foster. "We have seen America's fastest-growing sport include our first responders staying fit on the courts. This is our way for pickleball with a purpose to give back to our police, fire rescue, medical and military veterans that are all our true heroes."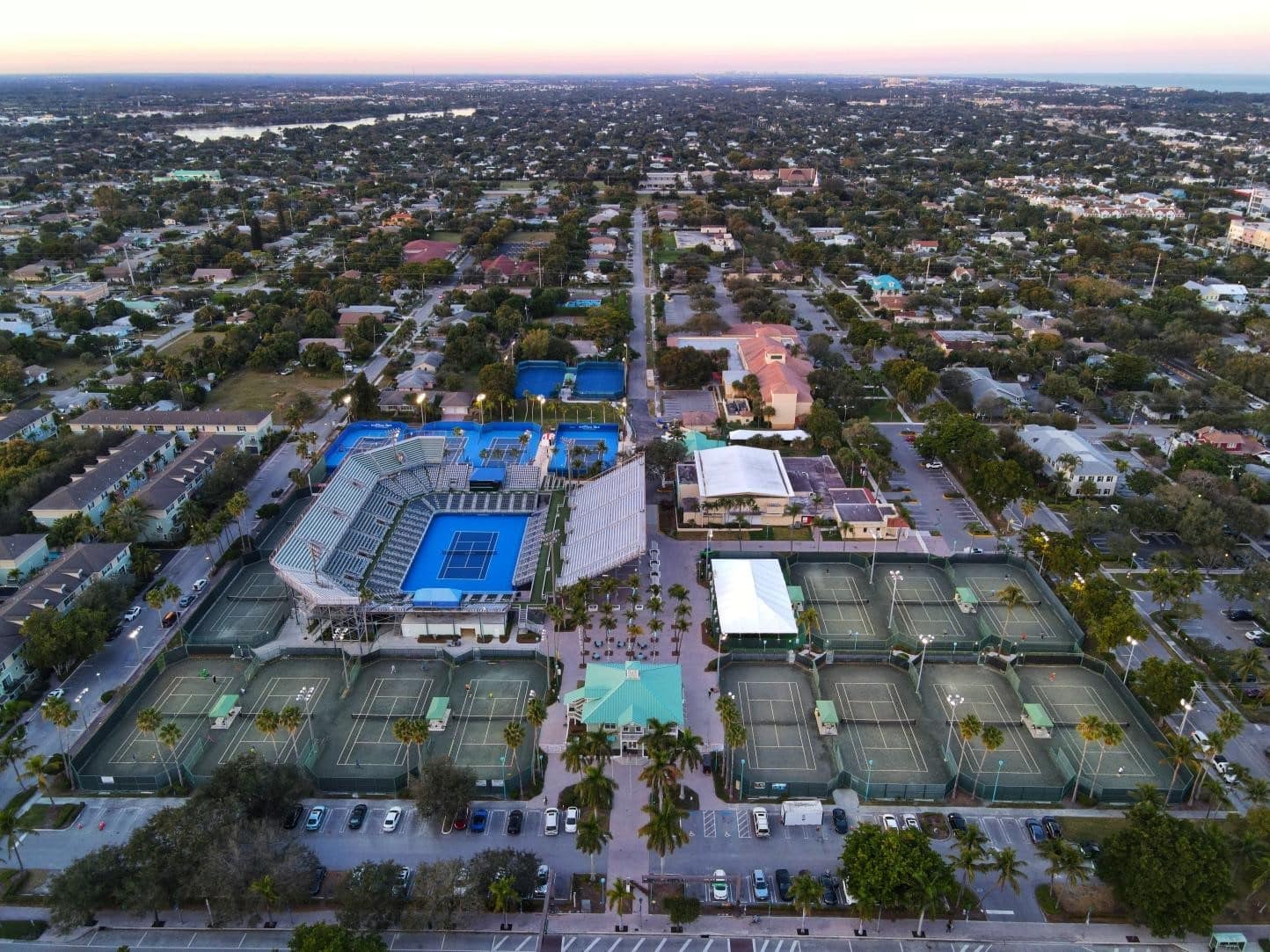 The 2021 Delray Beach Pickleball Open schedule:
Thursday, March 18
8 a.m. to 8 p.m.: Pro Singles and Amateur competition
Friday, March 19
8 a.m. to 6 p.m.: Amateur Age Division Gender Doubles
6 p.m. to 7 p.m.: TYFRO VIP Celebrity/Player Fundraising Reception with Silent Auction and Pro Player Meet and Greet
7 p.m. to 9 p.m.: TYFRO Celebrity Pro-Am Fundraiser Engage Pro-Celebrity Exhibition/Round Robin at the Delray Beach Tennis Stadium
Saturday, March 20
8 a.m. to 7 p.m.: Pro and Amateur Ladies and Men's Doubles
7 p.m.: CBS Sports Ladies Doubles Finals Stadium
Sunday, March 21
8 a.m. to 8 p.m.: Pro and Amateur Mixed