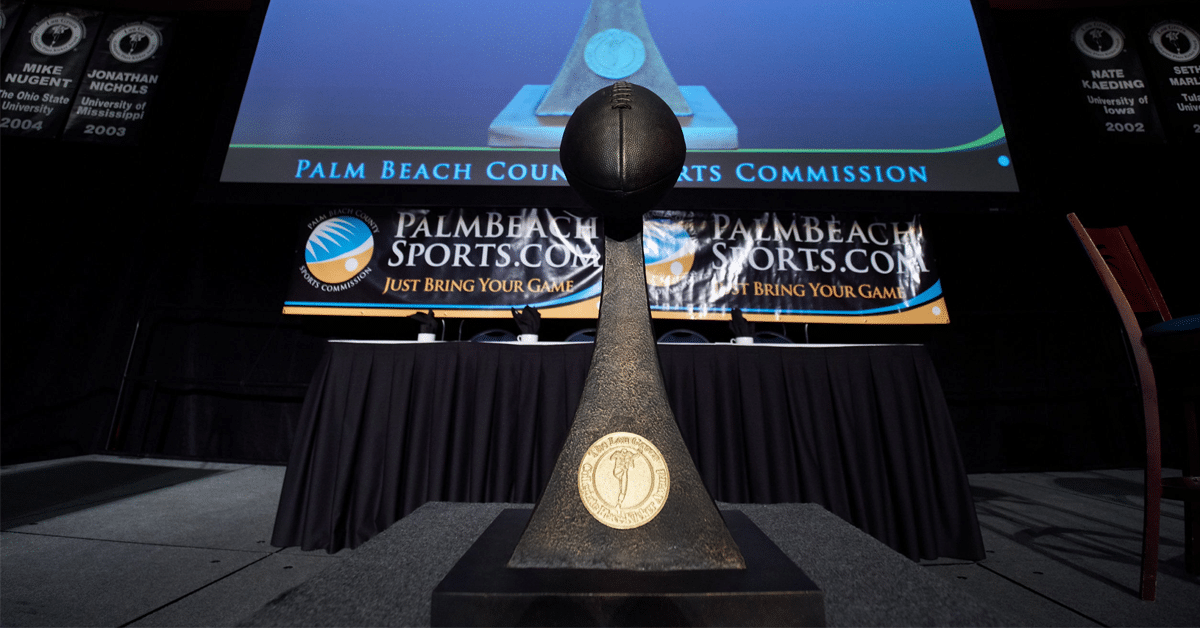 Lou Groza Award, the nation's top collegiate place-kicker award, is requesting submissions for a website redesign.
In 1992, The Palm Beach County Sports Commission established the Lou Groza Collegiate Place-Kicker award. This award, presented for a number of years by the Orange Bowl Committee, is given annually to the nation's top collegiate place-kicker as determined by a voting panel of Division 1 head coaches, sports writers and sportscasters from across the county, conference representatives, professional kickers and previous winners.
The Lou Groza Collegiate Place-Kicker Award has become the most prestigious college football award for kickers. You can learn more at www.lougrozaaward.com.
About LouGrozaAward.com
The marketing team for the Palm Beach County Sports Commission manages and updates the distribution of content and online activity for the award. The team is responsible for newsletters, e-blasts, social media involvement, online sales as well as various traditional and digital media initiatives.  While other departments help collaborate with content generation, the marketing department typically offers a leadership role in defining avenues for the distribution of content. The marketing department is interested in a content management system (CMS) solution that takes advantage of new technology and real-time integration with all relevant functions.
Web content includes, but is not limited to, award history, weekly in-season updates, photo galleries, video galleries, news, and press area, and contact us information.
Project Mission and Goals
To elevate the exposure and brand awareness of the Lou Groza Award and to promote Palm Beach County as a premier sports tourism destination both nationally and internationally. Additionally, to acquire the content management tools and solutions needed to increase constituent satisfaction and make it easier to do business with the Lou Groza Award.
For the full Request for Solution, please click here: Lou Groza Award New Website