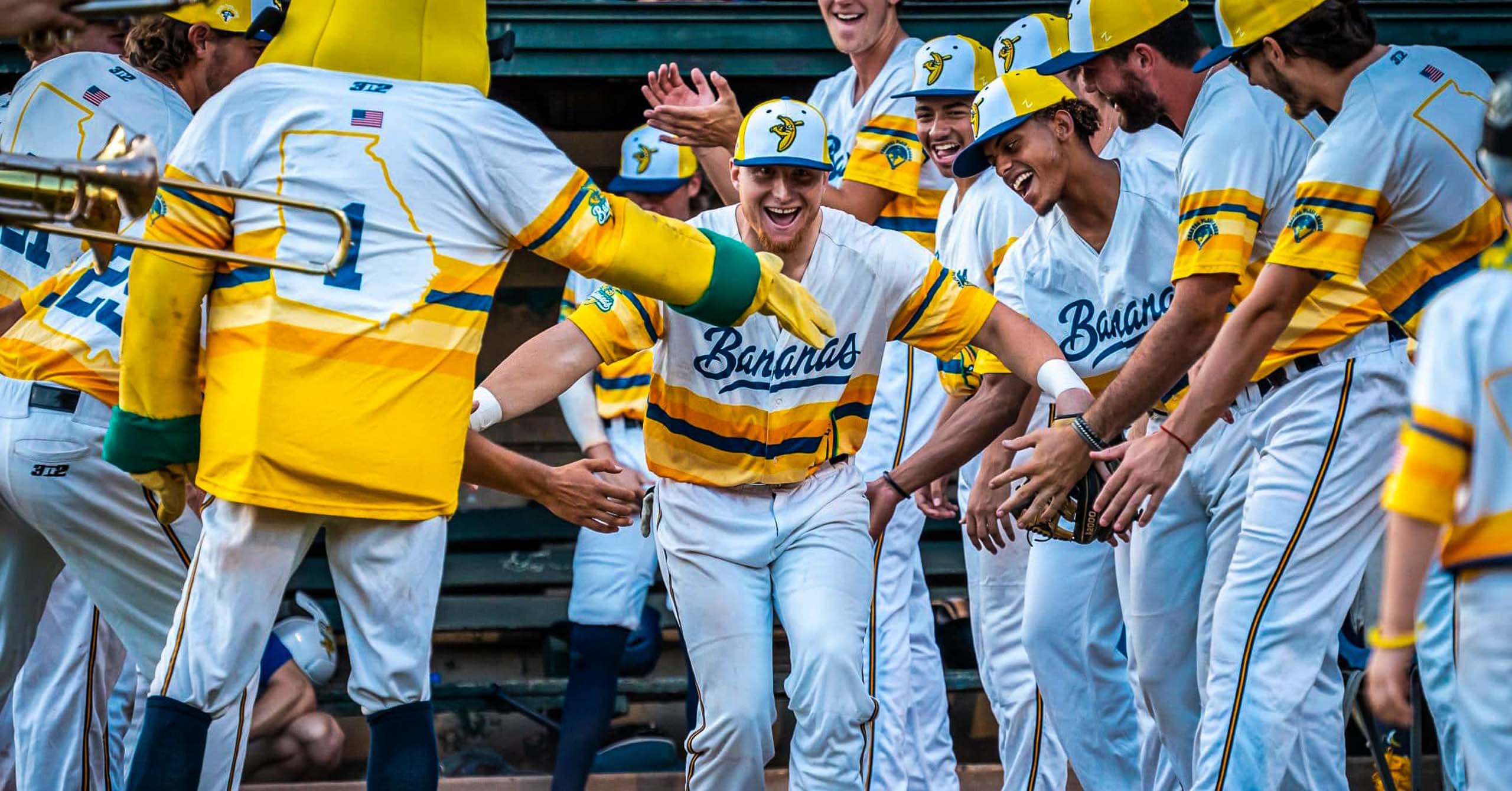 The Savannah Bananas, in partnership with the Palm Beach County Sports Commission, will bring Banana Ball to West Palm Beach for the very first time for two highly anticipated games from April 1-2. The Savannah Bananas, which have been dubbed by ESPN as "The Greatest Show in Baseball", will make their South Florida debut at the Ballpark of The Palm Beaches. Along with a premier team of players, the Bananas will come to town with over 100 performers.
The Savannah Bananas is a summer collegiate baseball league staple having sold out 150 straight games since 2016. The Bananas play their format of the game, dubbed "Banana Ball", which includes a two-hour time limit, batters not being allowed to step out, no bunting, batters being able to steal first, and fans able to catch a foul ball for an out.
The Bananas have embarked on a World Tour that brings them to Palm Beach County for the first time. Fans in attendance will be treated to a cast of players and performers that includes breakdancing coaches, players on stilts, the Banana Pep Band, magicians, singers, baseball tricksters, and much more.
The Bananas' World Tour is expected to bring fans from over 20 states to Palm Beach County. The Palm Beach County Sports Commission expects a strong economic impact to be generated from the event. The two games are projected to create nearly $1 million in visitor spending.
"There is no place to play baseball like The Palm Beaches and there is no game quite like Banana Ball. The Palm Beach County Sports Commission is excited to work with the Savannah Bananas to bring their unique brand of baseball to The Palm Beaches," said George Linley, Executive Director of the Palm Beach County Sports Commission.
The Ballpark of the Palm Beaches is no stranger to hosting premier events like the Bananas' World Tour. The Ballpark is home to the Houston Astros and Washington Nationals for Major League Baseball Spring Training and has previously hosted the Tokyo 2020 Olympic Baseball Americas Qualifier, Battlepark Mixed Martial Arts, SoFlo Turkey Shootout in lacrosse, the Perfect Game USA Florida Showcase, and many more.
Designed with an elegant wrap-around concourse and inviting sightlines, the 160-acre complex features a fan-friendly 7,700-capacity stadium as its centerpiece, along with six practice fields per team. A total of 13 MLB fields and five 120-by-80-yard multipurpose athletic fields are covered in beautiful Bermuda grass.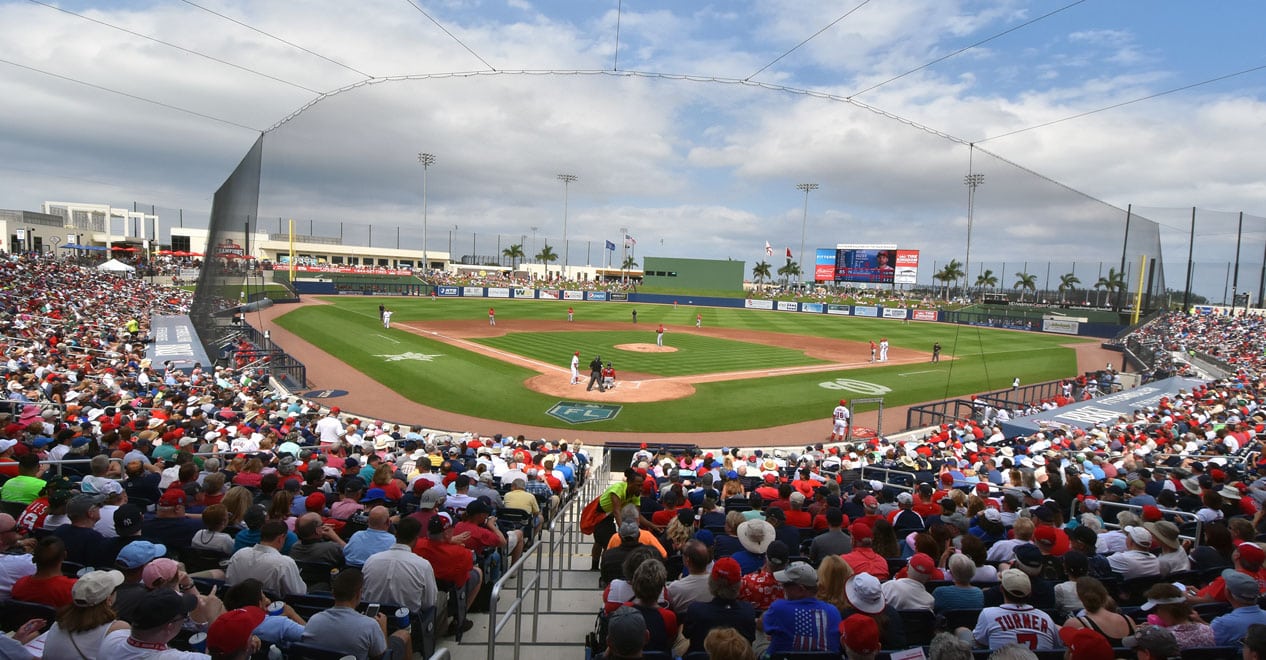 The April 1 game has sold out and tickets for the April 2 matchup at 1 p.m. are going fast. For tickets, visit the Savannah Bananas here.