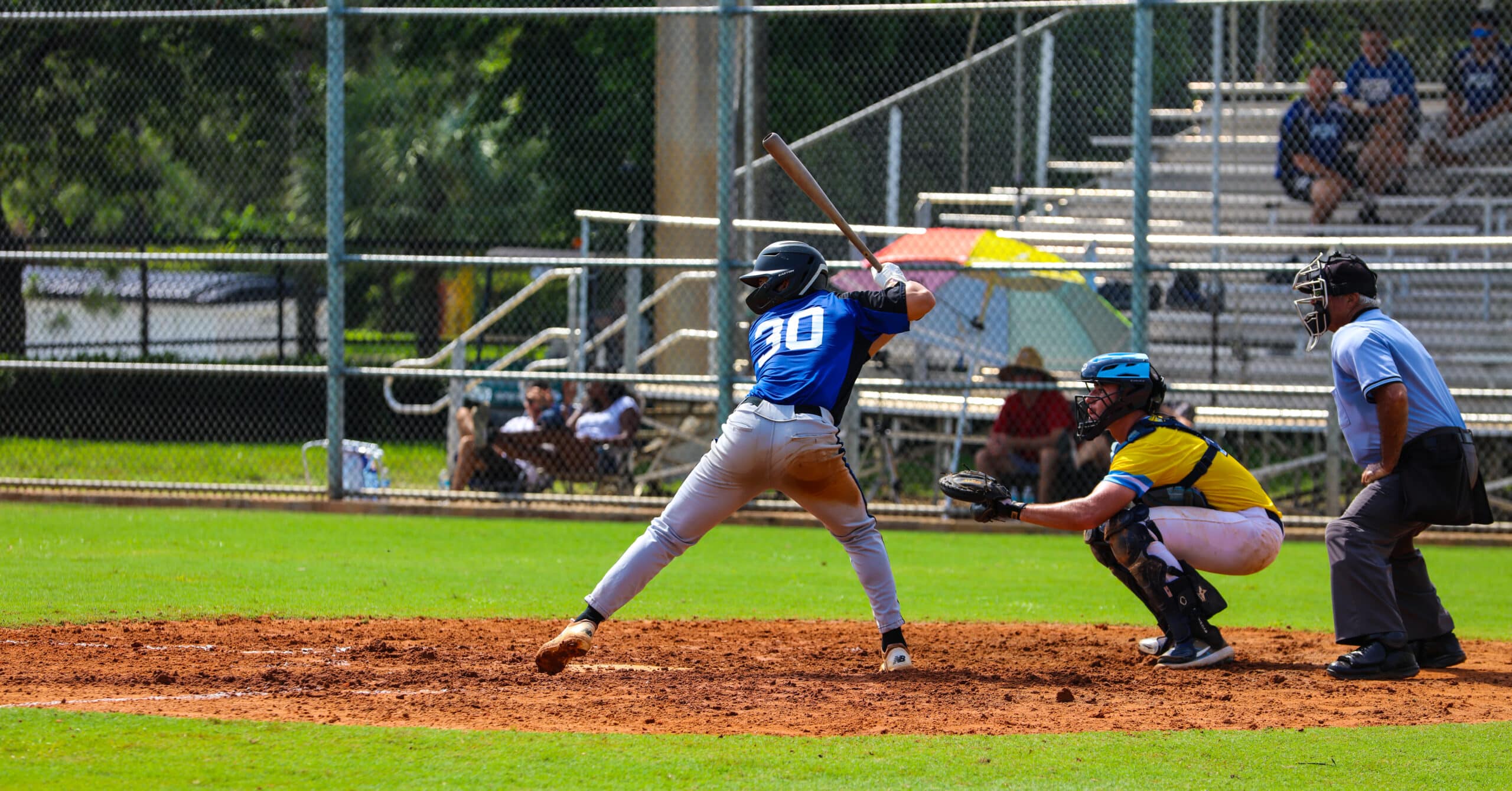 The South Florida Collegiate Baseball League (SFCBL), Florida's premier wood-bat summer league, will return to Palm Beach County from June 2 to July 19. The event will bring over 200 players together to comprise 10 teams competing across multiple venues across Palm Beach County. The league will open with a special event on June 2 from 10 a.m. to 3 p.m. hosted at Vaughn Sports Academy in Boca Raton featuring three-time MLB All-Star Mo Vaughn.
The SFCBL will utilize eight facilities in Palm Beach County: Keiser University, Burt Aaronson South County Regional Park, Harry Gribbon Field, Miller Park, Santaluces Athletic Complex, Spanish River Community High School, Palm Beach Atlantic University, and Olympic Heights High School.
The league serves as an opportunity for the top amateur baseball players to develop in a competitive environment while getting exposure from Major League Baseball scouts. The SFCBL has produced over 200 MLB draft picks, more than 25 of which have been called up to the major league.
Beyond the benefits that the players receive by playing in the league, local cities and Palm Beach County are reaping the tourism benefits that the league provides during the summer months. The Palm Beach County Sports Commission projects the SFCBL will generate over 4,000 room nights and create over $3 million in director visitor spending for Palm Beach County.
For a full schedule of games, please visit the South Florida Collegiate Baseball League.