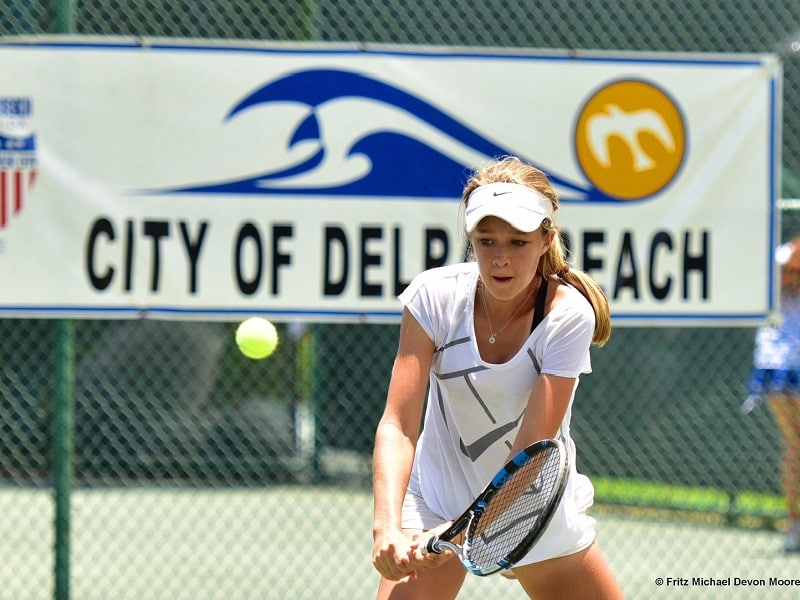 Palm Beach County was home to one of Florida's premier United States Tennis Association (USTA) youth events. The 10th annual USTA Summer Smash Sectional Championships took place across three venues in The Palm Beaches, which included the Delray Beach Tennis Center, Delray Swim & Tennis Club, and Boca Lago Country Club. The event featured competitions for both boys and girls, which were divided over two weekends: August 22 – 25 (Boys 12s, 14s, 16s, 18s divisions) and August 29 – Sept. 1 (Girls 12s, 14s, 16s, 18s divisions).  
Player's International Management (PIM), based in Delray Beach, was the event organizer. PIM produces a variety of USTA sanctioned events in The Palm Beaches on an annual basis. The team at PIM also produces the Delray Beach Open, which is one of only 11 Association of Tennis Professionals (ATP) Tour events in the United States.  
The Palm Beach County Sports Commission (PBCSC) has cultivated the growth of tennis events in The Palm Beaches and partnered with PIM to host this event. The USTA Summer Smash Sectional Championships adopted strict guidelines to combat the spread of COVID-19. Participation was restricted to create physical distancing. A maximum of 32 players were placed over the three sites, which provided more than 30 clay tennis courts. The junior tennis players were allowed only one guest, which enhanced distancing. Players checked in from their mobile devices and were only permitted to step on the court when previous players cleared out. Temperatures were checked prior to entering the facility and any person who exceeded 100.4 was not allowed to enter. Every person on-site had to wear a mask, except for the currently competing players.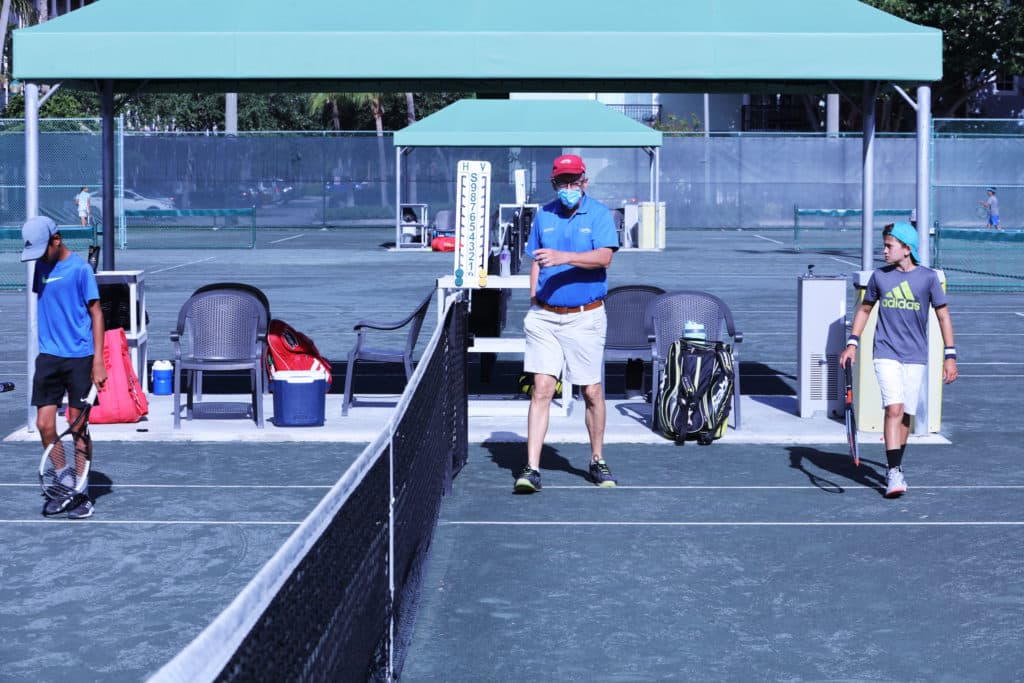 Tennis is one of the first sports to recover in Palm Beach County since the pandemic. On July 11-13 and July 18-20, PIM produced USTA Florida Sectionals, which featured junior tennis matches. These events proved that sports could return in a safe and responsible manner.
The USTA Summer Smash Sectional Championships gave amateur tennis players multiple opportunities to improve their national rankings and be noticed by collegiate recruiters. "These youth players are almost always on display. For them to get back to playing tennis is huge. Their results are what impact their rankings and visibility to colleges as they get older," said Site Director, John Butler. "Tennis events have always been a place where our youth can socialize and create friendships. Today, it is different because the players cannot stay on-site and are not permitted to gather. Safety is the most important priority. At the end of the day, the youth players will appreciate the safety measures because it enables them to play and compete again."
The event's three sites represented some of the best tennis facilities in Florida. The Delray Beach Tennis Center contains 14 clay courts, six hard courts, and an 8,200-seat stadium. As one of the premier tennis facilities in the Southeast, the Center hosts elite and charity tennis tournaments throughout the year, including the Delray Beach Open, the only ATP tour event combining an ATP 250 event with an ATP Champions Tour event. The Delray Swim & Tennis Club features 24 clay courts and a clubhouse that has a pro shop and locker rooms. Boca Lago Country Club features 16 Har-Tru courts and four quick-dry hard surface courts.