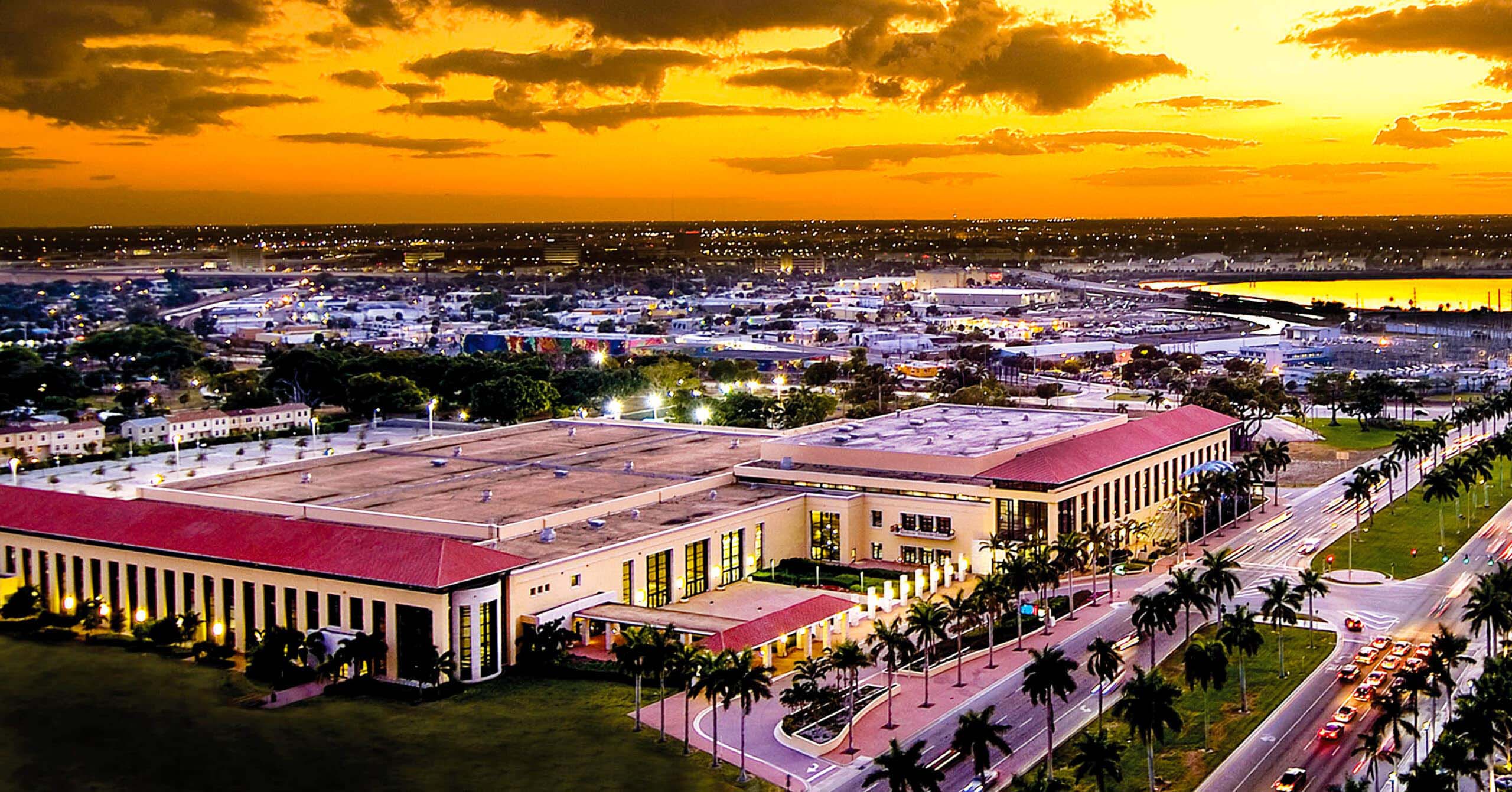 Opened in 2004 just walking distance from the bustling nightlife and dining scene of downtown West Palm Beach, the Palm Beach County Convention Center presents a spectacular setting for conventions, trade shows, meetings, and social events. An architectural masterpiece with state-of-the-art amenities, the 350,000-square-foot center features a 100,000-square-foot exhibit hall, a 22,000-square-foot ballroom, and 21,000 square feet of flexible breakout space divisible into 19 rooms. The Hilton West Palm Beach hotel, connected to the facility via a covered walkway, makes event lodging a hassle-free experience, as does the convenient on-site parking garage.
Versatility of Sports and Spaces
The Palm Beach County Convention Center also provides preferred and exclusive options to fit your event needs. It is the ideal venue for indoor sports including basketball, bodybuilding, boxing, badminton darts, fencing, gymnastics, handball, martial arts, table tennis, volleyball, weightlifting, wrestling, and more. Notable events hosted at the Convention Center include Balling on the Beach, a premier youth basketball tournament; the U.S. Gymnastics Stars and Stripes Trampoline and Tumbling Championships; the Sunshine State Games, a multi-sport event featuring wrestling, boxing, fencing, baton twirling, cheerleading, weightlifting, and martial arts; the USA Badminton Nationals; the CrossFit Games Regional Championships; NXT WWE wrestling; and mixed martial arts competitions.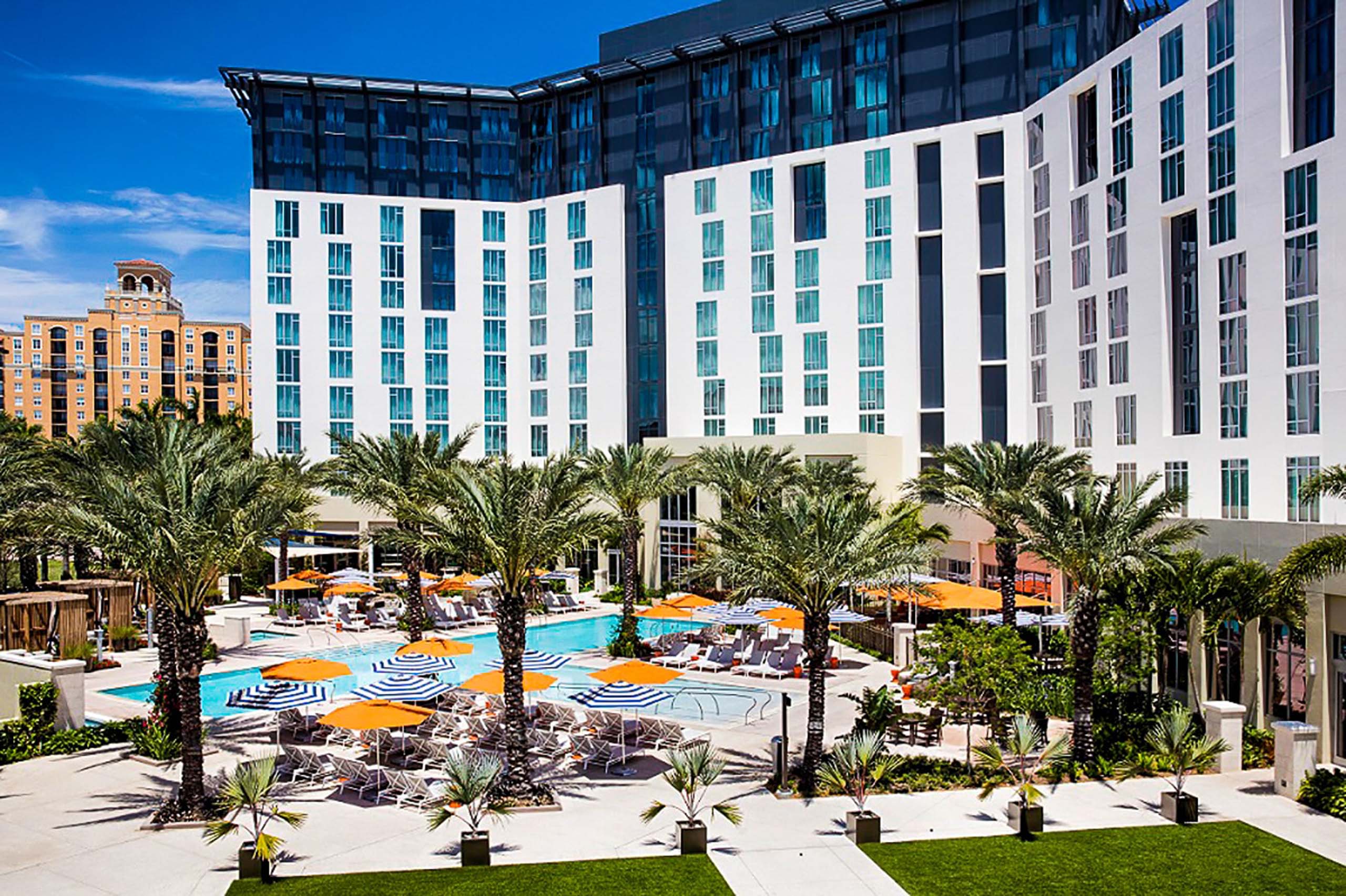 1,200 Walkable Hotel Rooms
With 1,200 hotel rooms a short walk away from the Palm Beach County Convention Center, the only traffic delay you'll have to contend with is the time it takes to slip on your shoes. Stay in one of the 400 rooms at the Hilton West Palm Beach, and you're as close to the Convention Center as you can skip across the walkway. But even if you aren't connected to the Convention Center, there are a multitude of options that require no extra transportation other than your own two feet.
The Tim Rand Invite
The top amateur girls' gymnastics competition in South Florida takes place each year at the Palm Beach County Convention Center. The Tim Rand Invite brings over 4,000 athletes, coaches, and spectators over the three-day event to Downtown West Palm. Watch the video to see how the event space transforms into a gymnastics paradise.
Just Bring Your Game!
We would love to hear about your event. Contact us today to schedule a facility tour.