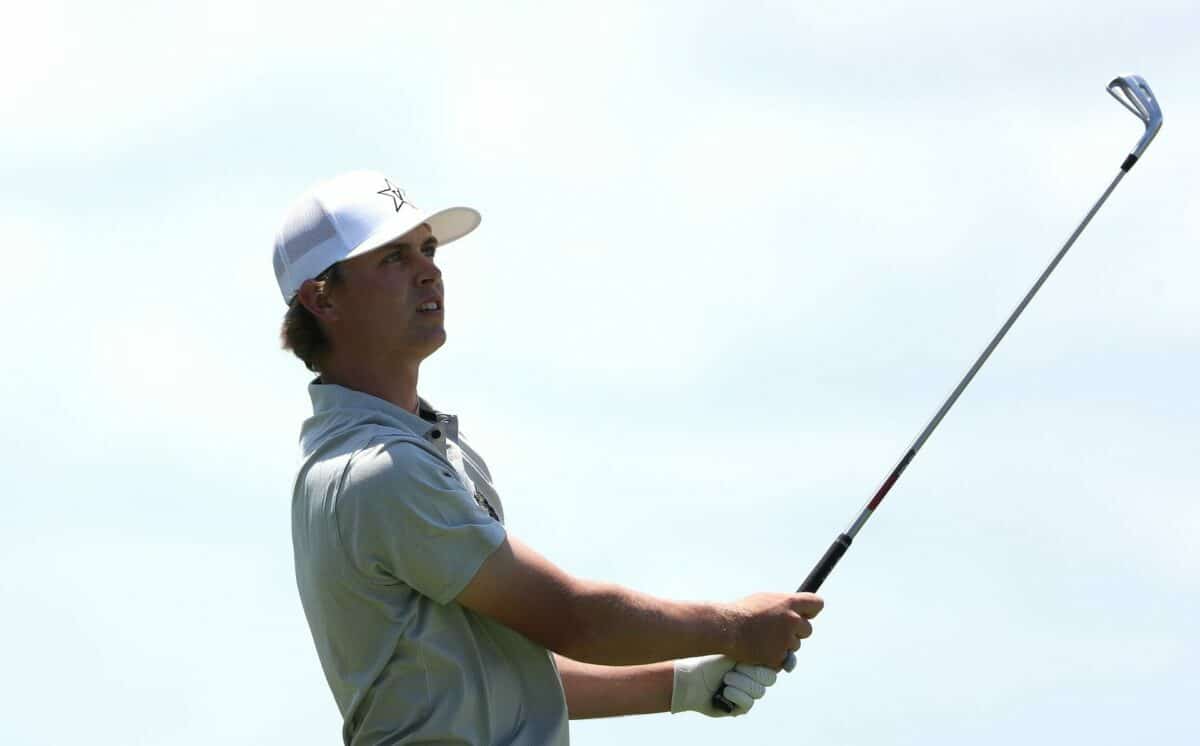 The NCAA Division I Men's Golf Committee has selected the teams and individuals to participate in the regional rounds of the 2022 NCAA Division I Men's Golf Championships.
The Palm Beach County Sports Commission, in partnership with Florida Atlantic University, will host one of the NCAA's six 54-hole regional tournaments that will be conducted May 16-18. 14 teams and five individuals not on those teams are slated to participate. The top five teams and the low individual not on those teams from the regional will advance to the finals.
Team and individual medalist titles will be decided on May 27-June 1 at Grayhawk Golf Club in Scottsdale, Arizona.
Seven conferences have been granted automatic qualification for the regional in Palm Beach Gardens. Listed below are the teams and individuals selected to participate in the championships. Teams winning automatic qualification are designated by their conferences in parentheses.
Teams (seeded in the following order):
Vanderbilt [Southeastern Conference]
Florida
Notre Dame
Florida State
Purdue
New Mexico
South Florida [American Athletic Conference]
Little Rock [Sun Belt Conference]
College of Charleston [Colonial Athletic Association]
Indiana
San Diego
Davidson [Atlantic 10 Conference]
Loyola Maryland [Patriot League]
Charleston Southern [Big South Conference]
Individuals (seeded in the following order):
Nick Lyerly, UNC Greensboro
Tobias Jonsson, Mercer
Henrik Lilja, Campbell
Ross Funderburke, Furman
Zack Byers, Gardner-Webb
Event Schedule:
Sunday, May 15:
9:00 a.m. – Practice Rounds
Monday, May 16:
7:30 a.m. – First Round of Competition
Tuesday, May 17:
7:30 a.m. – Second Round of Competition
Wednesday, May 18:
7:30 a.m. – Final Round of Competition
This NCAA DI Men's Golf Regional will generate substantial room nights and visitor spending in The Palm Beaches. With over 400 visiting players, coaches, staff, and spectators, the Palm Beach County Sports Commission projects over $500,000 in economic impact will be created for Palm Beach County.
"The NCAA and Florida Atlantic University have been fantastic partners as The Palm Beaches is set to be home to yet another premier golf tournament," said George Linley, Executive Director of the Palm Beach County Sports Commission. "This regional championship event will bring some of the finest collegiate golfers to The Palm Beaches and will, in turn, fill hundreds of hotel rooms while bringing an influx of spending to our restaurants and local businesses."
The Palm Beach County Sports Commission and the NCAA have enjoyed a strong partnership that has brought The Palm Beaches numerous NCAA golf events including the 2019 Division II Women's Golf Championship, 2021 Division II Men's Golf Championship, and 2022 Conference USA Women's Golf Championship. The Palm Beaches will also be home to a Division I Women's Golf Regional in 2023, the Division II Men's Golf Championships in 2025, and the Division II Women's Golf Championships in 2026.
The host course for this regional championship is PGA National Resort's Champion Course. The course, featuring a famed stretch of finishing holes called the "Bear Trap," is home to championship events at all levels of the sport including the PGA Tour's The Honda Classic. The world-renowned course, redesigned by Jack Nicklaus in 2014, features five sets of tees, ensuring its playability to golfers of all levels.