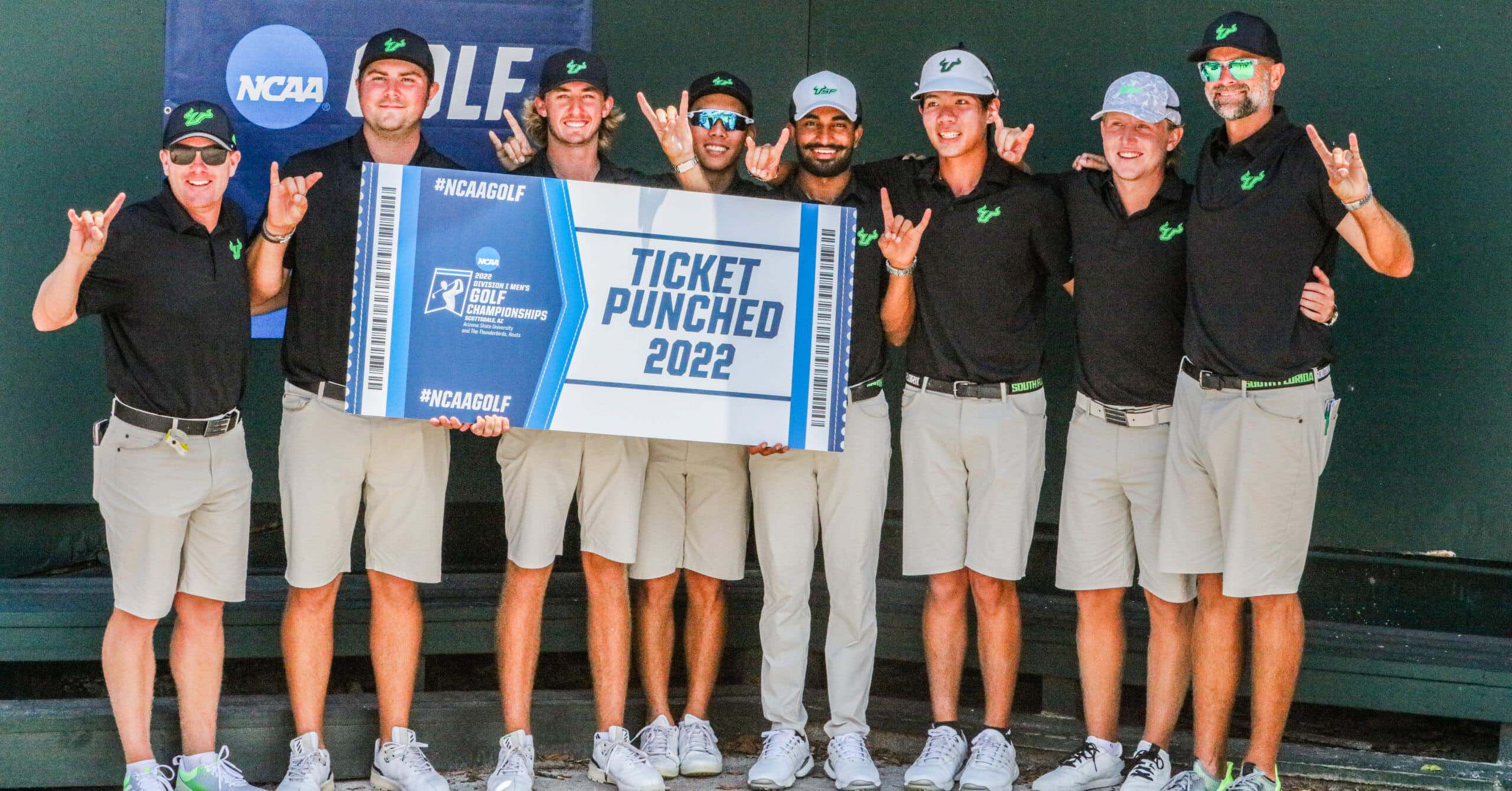 There wasn't much competition for first or fifth place at the Palm Beach Regional, where Vanderbilt (-20) won by 12 strokes and where College of Charleston (+14) claimed the final berth in the NCAA championships by 11 strokes. Vanderbilt fired an 11-under 277 — five strokes better than its impressive Tuesday score of 282 — to run away with the regional championship. Florida State shot an 8-under 280 — the third-best single-round score of the week — one day after it shot a 9-under 279 in the second round, making up for the 9-over 297 with which it opened the week.
Below is the final team leaderboard from the Palm Beach Regional.
Florida State's Brett Roberts won the individual regional title with a 54-hole score of 7-under after he shot a 5-under 67 on Wednesday. Gardner-Webb's Zack Byers (-3) tied for sixth place and he'll advance to the NCAA championships as the low individual who's not on one of the five advancing teams.
This NCAA DI Men's Golf Regional generated substantial room nights and visitor spending in The Palm Beaches. With over 400 visiting players, coaches, staff, and spectators, the Palm Beach County Sports Commission projects over $500,000 in economic impact was created for Palm Beach County.
The Palm Beach County Sports Commission and the NCAA have enjoyed a strong partnership that has brought The Palm Beaches numerous NCAA golf events including the 2019 Division II Women's Golf Championship, 2021 Division II Men's Golf Championship, and 2022 Conference USA Women's Golf Championship. The Palm Beaches will also be home to a Division I Women's Golf Regional in 2023, the Division II Men's Golf Championships in 2025, and the Division II Women's Golf Championships in 2026.
The host course for this regional championship was PGA National Resort's Champion Course. The course, featuring a famed stretch of finishing holes called the "Bear Trap," is home to championship events at all levels of the sport including the PGA Tour's The Honda Classic. The world-renowned course, redesigned by Jack Nicklaus in 2014, features five sets of tees, ensuring its playability to golfers of all levels.
For more updates on the NCAA DI Men's Golf Championships, click here.